Cairns Bucks Party Packages - GoBananas can help you out!
GoBananas can organise your perfect bucks party package for a weekend away in Cairns with the boys. Either look at one of the packages we have already put together or we can create a bespoke package to suit your requirements and budget. The option of adding more activities and accommodation nights or tailor make the package to suit your needs, simply let us know.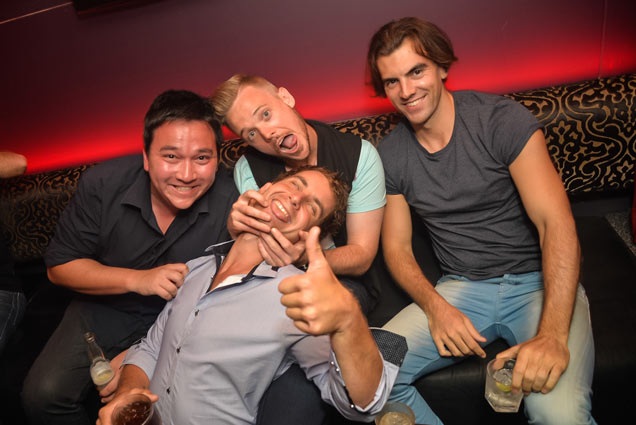 Everyone is different - can I have a bespoke Cairns Bucks Party Package?
Yes, not a problem! If you are after a bespoke package for your group that is heading to Cairns simply let us know. We understand every group is different and the main thing is doing what the groom likes doing. We can put together any package for your Cairns bucks party. Let us know what you would like to do and our custom made booking system will add it all up and spit out a per person price for you. Nice and easy!
What is a Popular Cairns Bucks Package?
With 10 years experience GoBananas have seen some interesting combinations, however, by far the most popular options are these.
2 nights accommodation is a hotel or hostel in city centry of Cairns.
1 activity like gokarting, paintballing, golf, white water rafting or bubble soccer.
Function room package with $$ behind the bar and female topless waitress included
Can you go to Cairns without heading out on the water? Well, you need to decide that, but here is another popular Cairns package.
2 nights accommodation at a hostel or hotel type resort
1 activity such as gokarting, paintballing, golf or bubble soccer
Private hire of a party boat cruise in the afternoon or early evening
Female entertainment such as strip shows and topless waitresses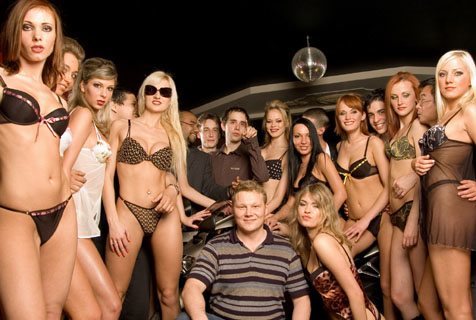 Why groups go through GoBananas for their Cairns Bucks Package
GoBananas has been organising bucks parties in Cairns for 10 years
You get your own party planner who is only a phone call, live chat or email away
Some already made packages that are affordable and fun
Group payment system which makes your life easy
Voting system as an online tool
The option of changing the package to add more activities, fewer nights or more entertainment.
What do I need to do now to get the ball rolling with my Cairns Bucks Party
Give the office a call and talk to us OR fill out one of the online enquiries on the website.
We will call you if you leave us a number. We won't harass you - simply just say hi and then drop you an email with quotes etc.
We are easy to get hold of so call us, live chat us or email us. Your online itinerary allows you to let us know of changes and what you wish to book. We can then once back in the office get on to it.
We recommend early booking for weekend away trips. Cairns is very busy from May to the end of Oct. This is high season cause the weather is the best!
Why chose Cairns as your bucks weekend away destination?
Cairns is a happening city with lots of visitors and travellers, so the atmosphere is great
Lots of bars and nightclubs
A huge marina with options of private boat cruises, diving & snorkelling trips to the reef.
The weather is nice and warm and feels tropic
Easy to book your bucks party entertainment
Heaps of other activities to do if time permits to see the area or do some day time things. GoBananas especially love the wakeboarding, paintballing up in the highlands by Kuranda or the waterfall circuit trip on the tablelands.