Bucks Party Packages on the Gold Coast
A boy's weekend away on the sunny Gold Coast – sound's pretty incredible doesn't it. Some blokes are content with just a Buck's Night, one big blow out and be done with it, but turning that Bucks Night into a Bucks Weekend, however, has its advantages.
A Buck Weekend in Gold Coast has so much on offer – there's no way you can comfortably cram that amount of awesomeness into one day, not to mention that it'll tire the boys out quick smart. So really, making it a weekend experience is the sensible thing to do, we say!
Why book a Gold Coast Bucks Party Package with GoBananas?
Here at GoBananas we put careful consideration into our buck's party packages, making sure that the activities included are those that your mates will enjoy. We're also dedicated to making your Gold Coast Bucks Party planning process as simple as possible:
• Easily manage your booking with GoBananas, our interactive itineraries are user-friendly and make keeping up to date with your booking a breeze.
• We have an awesome group payment system where your friends can pay their share directly to us – no awkward conversations chasing your mates for money, definitely a big bonus for most people!
• Our friendly staff are always happy to chat and can be reached via phone, email or live chat – whatever works best for you.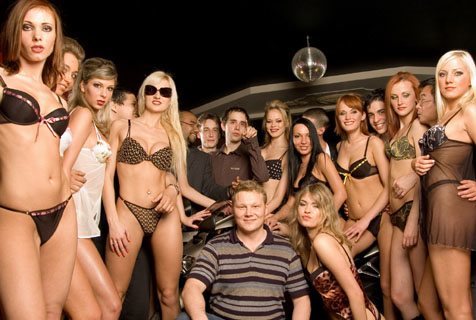 GoBananas top picks for a great Bucks Package in Gold Coast
The whole point of a package is turning all your options into an easy one-stop shop – aside from booking your flight in we can do pretty much everything else – even book your transport if it's needed. We also organise your stay in Gold Coast at a great hotel or hostel, so no need to worry about finding somewhere that is suitable.
Here's a quick overview of what's included, with different options to suit your budget:
• 2 nights' accommodation at either dorm style or a 3-star hotel – both centrally located and within walking distance to shops and clubs. These places are super comfy and if a hostel includes fun hang out areas for the boys and friendly atmosphere. Definitely, top notch place to nurse a hangover in our opinion.
• 3-hour Boat Cruise on Gold Coast – GoBananas has a huge range of different boats we work with, some are two stories so plenty of room for the boys to kick back and relax with a few cold ones. Some of the party boats in Gold Coast are BYO others fully licensed, so an easy way to keep costs down and know you'll be drinking the beer you like.
• A gorgeous topless waitress on board to serve the boys drinks and keep the conversations flowing – these fun and flirty girls are the perfect addition to every Gold Coast Buck's Weekend (Some packages also include a sexy female stripper for the lucky lad)
• Guest list entry into one of the hottest clubs in Surfers – a place to party all night long before turning in and dreaming about the amazing bucks weekend you've just had on the Gold Coast.
Why book your Gold Coast Bucks Package with GoBananas
A dedicated party planner who is only a phone call, live chat or email away
We know Gold Coast like no one else and worked in the area for the past 10 years
Keep your booking in one place - nice and easy
Group payment system available to manage your group
Bespoke packages available
Already successful Bucks Party Packages in Gold Coast with the option of adding more activities to them
Booking your Gold Coast bucks party package with Gobananas starts here. Call the office and let us know what you are after.