Planning your Hobart Bucks Night Extravaganza!
So you've drawn the short straw and now have the great task of planning your best mates Bucks Night in Hobart?! Okay - maybe we're overexaggerating a little bit and it's not the BIGGEST chore in the world - but its still pretty darn important event in a mans life and should be done right! Enter GoBananas - we're your one-stop shop for everything you need for a great Bucks Do in Hobart!
Why should you book with GoBananas for your next Hobart Bucks Night?
All our venues in Hobart are Bucks Party friendly – tried and tested – so they know you're coming before you get there! We have worked hard to get venues that are happy to take our groups – so all the hard ringing around work has been done for you.
Let's face it, boys just sometimes need help with these things – we have professional and experienced consultants that can put your weekend together for you – book activities, book transport and/or accommodation and put it all together so your day runs smoothly. Just sit back relax and take the kudos from your mates for an awesome Hobart Bucks Weekend.
We all work hard these days- who has time to organise these things – do yourself a favour and put the stress in our hands – you won't need to eat into your business or leisure time trying to get your Hobart Bucks Night sorted and booked.
We can also work with your budget – so if the guys are crying poor, we can sort something to suit or if they are feeling flush and are ready to spend we can sort that too! Just let us know what budget to work with and we'll do out best.
You can share all ideas with your group using your own webpage set up for your group – they can vote on what they like and don't like and, even better once you are all booked up and good to go you can set up the group with their own payment page – jobs done!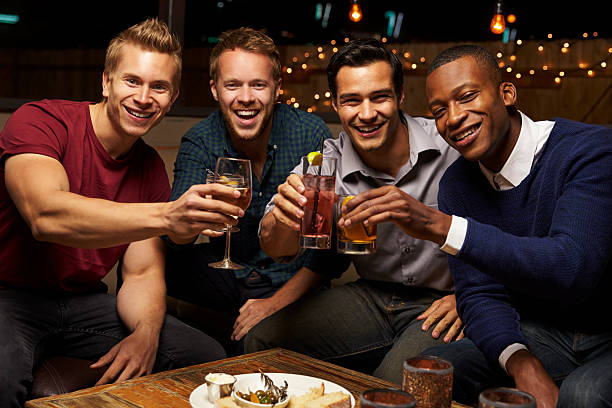 Top Tips for planning your Hobart Bucks Night
Talk to the boys and work out a budget – there is no point even starting unless the boys can give you an idea of what they are willing to fork out!
Check people's personal likes and dislikes – some people get super seasick so that would rule out a Hobart Bucks Boat Cruise altogether.
See who is keen for something local or if they want a weekend away – this will affect budgets immensely.
Once you have narrowed options down keep things simple – be wary of too many cooks in the kitchen – everyone will have opinions and to be honest, the one that matters most is the man of the moment – if he is happy that is all that matters.
Make sure the guys know that money will be needed up front – there are deposits to be paid for each activity you book, and then final numbers and payment will be due prior to the day – nothing worse than ending up having to fork out masses of money yourself and then having to chase the guys for it.
Got your day sorted? We don't want you all rushing into things hard and fast and not making it to 9 pm – let's make sure the whole gang last the night. Most important thing is – What are you doing for food? I know I sound like your mum, but Food is Life and Life is Food - if you want to be awake for the best parts you need to make sure the boys are fed as well as watered on your Hobart Bucks Night! There is no point going along if you can only be told what happened the next day cos you were tucked up in bed too early.
So there you have it - Hobart Bucks Night plannng made easy!