Melbourne Bucks Accommodation
Need a place for your buck's group to crash in Melbourne? Organising accommodation for a large group can be a somewhat daunting task, made not that much easier by the fact that a large portion of places are wary to accept buck's parties into their rooms.
But before you get too stressed out about having to call 10 different places, hear us out – now since you've most likely already sorted some activities with us it just makes sense to let us organise your accommodation also, that way everything is in one easy package for you and we can find the accommodation that best suits your weekends plans.
We have a range of places on offer to suit different tastes, groups sizes and budgets so read on for a quick look at some of our top places for accommodation in Melbourne:
Hotel for Buck's in Melbourne
Located in Southbank right by the Yarra River is this 3-4 start accommodation that is sure to impress. Just a short walk across the bridge to Flinders Street and the rest of the Melbourne City this is the perfect location that will give you an easy crawl home after a raucous night on the town.
Facilities and amenities include 24-hour reception, kitchenette, LCD TV with Foxtel, air con and much more. The rooms have 3 single beds so definitely a great way to keep costs down but still book in somewhere spacious and private.
Buck's Hostel in Melbourne
At the top end of Melbourne's CBD you'll find this gem of a hostel that is ideal for buck's groups that are looking for accommodation that won't break the budget, but is still clean, cosy and comfortable.
All linen is provided so just bring yourselves or if you're planning on doing a bit of cooking bring some food and take advantage of the fully equipped kitchen. Or if cooking on your weekend away isn't really on the cards, then you're only a stone's throw away from Melbourne's famous Queen Vic Market where you'll find an overwhelming amount of food options that can cater to any palate.
This place is a done deal for the buck's groups that are just looking for a clean and quiet place to crash after a long night. Save those $$ for the city that is on your doorstep.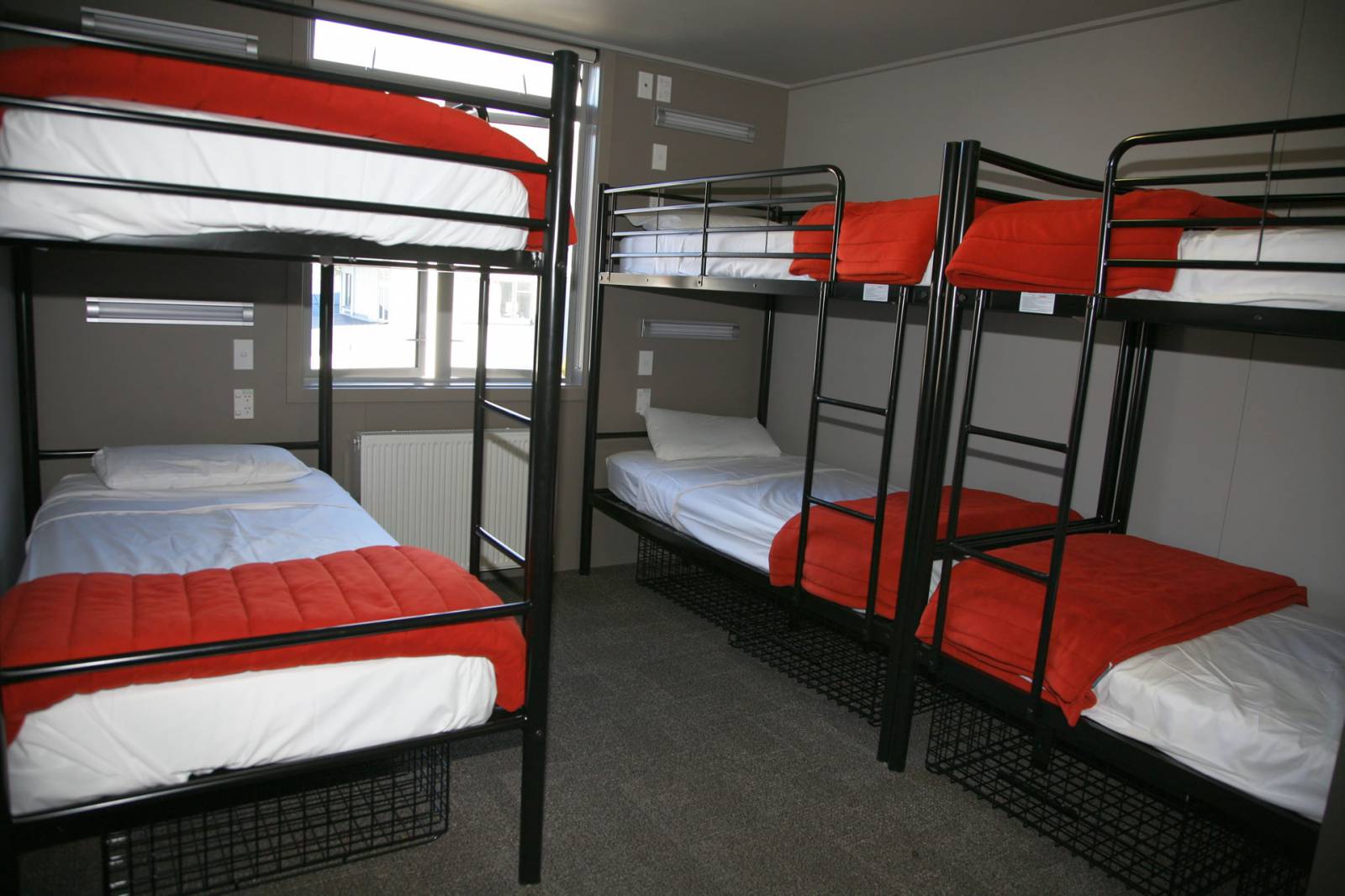 Why you should book your Melbourne bucks accommodation with GoBananas
• We've done the research and have found those places that are more than happy to have a buck's group for a night or two. Save yourself the time of looking for the places that we've already found.
• We have a wide range of options to suit all group sizes and budgets, and while you may think that some of our cheaper options are too good to be true, we always ensure that the accommodation is always clean and safe.
• We'll fill you in on any policies your group needs to be aware before you go, that way you'll know what you can and can't do before you arrive.
• It's far easier on you to have all of your booking details in once place, you don't want to be shuffling between two different companies when you're looking for the info for activities and accommodation. With us it's all kept in your one easy access itinerary – planning a buck's weekend in Melbourne has never been so easy.