Have a Better Bucks Day in Sydney
Here at GoBananas we're experts in helping your Sydney buck's day fantasies become a reality, whether you're just visiting for the weekend or are a local looking to experience more than your usual haunt's, we're confident that we can find something for you and your mates to enjoy. Sydney is so big and has so much on offer that it can be a little overwhelming to decide what to do, it's a lot of pressure for a party organizer to endure – if you make the wrong call, your best mates big blow out could fizzle out pretty swiftly. The way to make sure this doesn't happen is proper planning, now this option isn't always ideal for the busy everyday man so that's why we're here to help – just let us know what you want to do and we'll take care of the rest.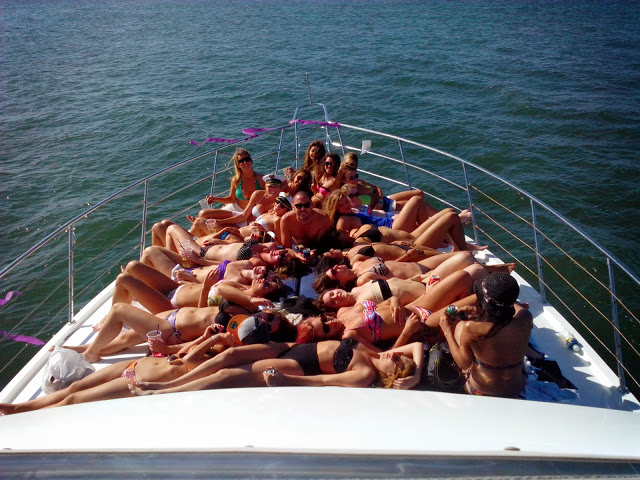 What makes your buck tick?
So the first order of business is to establish what sort of activities interest the groom. There's no point in booking a massive boat cruise if he's got terrible sea-legs, just like you won't want to book in a skydive if he's terrified of heights – so narrowing down the options to things that your buck will actually have a good time with is super important. The big questions to ask is what sort of guy have you got on your hands; is it all about the drinks, or maybe he's more of an adrenaline junkie or perhaps just looking for a chilled out time with mates, perhaps he's all of the above. Whatever it is we'll have an activity that's sure to suit – so take a look below for a few of our best options for your bucks in Sydney:
The Boozy Buck
Party Boat – If the man of the hour has sturdy sea-legs then don't hesitate to book this awesome activity. Cruising around stunning Sydney Harbour with your mates and a few cold beers will definitely make this bucks day one to remember. We can even organise to have some sexy ladies on board so your buck will really feel like he's getting the special treatment.
The Adventurous Buck
Sydney Bucks Paintball – Run yourselves ragged and work up a sweat in this fun and fast paced game. This is a super popular activity for buck's parties in Sydney as most guys love the chance to shoot their mates black and blue and working up a thirst before hitting the pubs for a few drinks. Great field with lots of levels and hiding places, included is 200 balls + facemask and overalls. And if you're having too much fun more balls can be purchased on the day – too easy!
Amazing Race Bucks Style – Ideal for larger groups and for those bucks that want to take things up a notch by adding an element of competition to the day. This challenging activity will see you and your buds race each other around Sydney, overcoming a series of obstacles, clues and photo challenges to be the crowned the winners. Definitely an activity that the boys will talk about for years to come and a way unique way to send the main man off in style.
The Chilled Buck
Golf, Food & Girls – The perfect option for a bucks whose looking for a more relaxed day with his mates. This package includes 9 holes of golf, 2 gorgeous golf bunnies to keep the boys company, steak lunch/dinner at a sports bar, topless waitresses AND a strip show + transport. It doesn't get much more relaxing than that.
Clay Bird Shooting – Find out if the buck is a straight shooter in this fun but laid-back activity. Each person gets their fair share of shots to perfect their technique and see who's got the better skills – great game for a bit of friendly rivalry and maybe learn something new. Why not make an afternoon of it? Bring some food to cook on the BBQ and even a few BYO drinks that you can crack open after the shooting – chilled out but a whole lot of fun.
Fishing around Sydney. Throw that line overboard and catch yourself a feed. Great day out with the boys, mix with some beers and perhaps entertainment and you are set for a great time.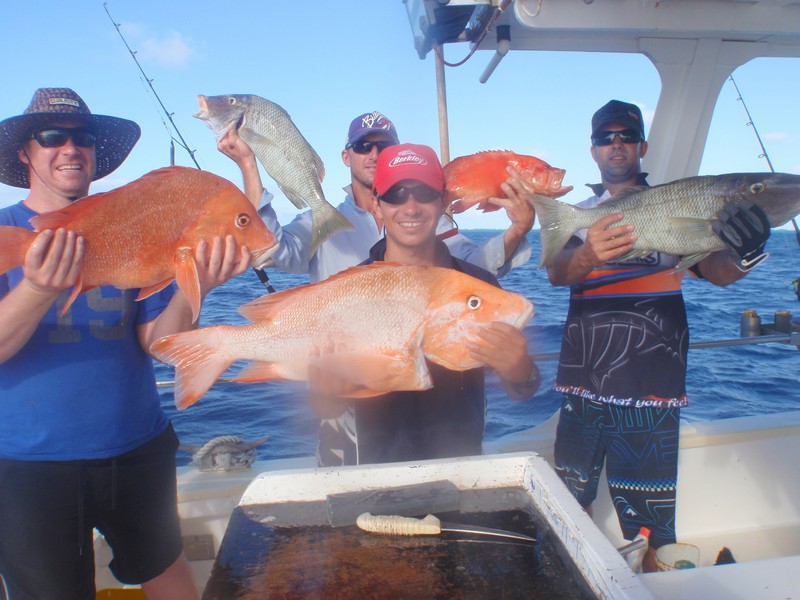 It's super easy for you to book in one or more of these activities for your Bucks Day's in Sydney – just let us know what you're after and we'll take care of all the boring stuff like talking with suppliers, forwards payments, organising timings etc. All you have to do is show up and take the credit for organising one heck of a Bucks Day in Sydney!