Sydney, a city of fun – especially when it comes to the Bucks Night in Sydney
Sydney is world-class – offering everything and anything you can image. So for a buck's night, that can be hell exciting!
What scandalous-ness can we get up to? The answer is - a lot.
At GoBananas we source only the best Bucks Night Sydney events, venues and suppliers, here in Sydney to give you the most comprehensive and cost effective options available.
The beauty of booking with GoBananas is that we take care of it all. Here are some of the main reasons why GoBananas will rock your party.
1. Select a few top options and get the guys to vote
This benefit is great, in that you have the power to select a few of your top favourites and then get the boys to vote in the most popular. Let's say you're keen for as much boob action as you can get, so why not include topless waitresses or stripper shows in each of your top options? Or to level things out a bit, include a few daytime activities. No matter what you decide to go with the decision is fully up to you and that includes final say on what gets booked. Voting is just an exercise and doesn't lock you into anything. You (as event organiser) have full power.
2. Invites, Voting and Booking – all in the one place
GoBananas as a booking platform is one-of-a-kind and at the top of its game, even if we do say so ourselves. You can send out invites, ask attendees to vote and book the final events all from the one place. No need to use multiple platforms, send out individual invites and voting options. Simply supply their email addresses and its all automatically organised for you.
3. No need to chase people up for payment
Perhaps the best thing about GoBananas is that you, as party organiser, will not have to chase each person up for payment! Hell yes! That alone will make life way easier. Each invited person will be prompted to pay their share of the final cost and payment is easy and not dependent on everyone having a credit card.
4. Don't use Facebook to organise - Use Gobananas
Let face it, not everyone is on Facebook or always using it, so setting up a Facebook page as the main point for organising the Bucks night isn't very convenient. You can't book; you can't set up proper voting or get people to pay their share of costs. It's pretty pointless really, especially when you compare it with the easy and all-in-one nature of the GoBananas platform – there's no contest.
5. 5. Options, options and more options
One of the major benefits our site has is that we source only the best buck's night suppliers – there are no virgin organisers here – everyone we work with knows what our customers expect – an awesome venue, mint entertainment and the ability to party hard. Whatever you're into (legal of course) we will no doubt be able to organise it for you. Not only do we arrange pre-set events but we also create bespoke packages of your choosing so if you can't find what you're looking for, get in touch with us, were always keen to help.
Bucks Night Sydney
The bucks night is what it's all about, its probably the one and only time you will get to act a fool and get up to some good old fashioned 'bad behaviour' without getting into too much trouble from the missus.
So what's the plan? Stripper, stripper and stripper?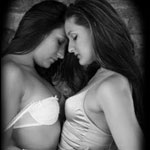 Okay, strippers aren't the only option, but they sure do rank high on the list. At GoBananas we have a number of amazing stripper and non-stripper options to choose from:
Party Boast for Bucks Night in Sydney
Let us set the scene – 4 hours on the amazing Sydney harbour, BYO drinks and food (or catered), quality sound system, viewing deck, dance floor, karaoke and swimming platform. The list goes on and on.
Cruise close to shore and into the beautiful bays around Sydney, anchor up for a swim or book a stripper! Let her work her magic on the groom and add to the mix a topless or bikini waitress to serve drinks and provide a wicked dose of eye candy.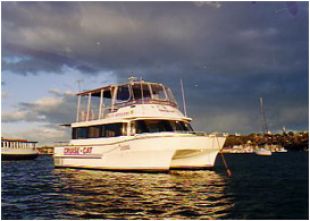 Party Bus Pub Crawl with Host
Don't get stuck in the one place – instead take in a number of Sydney's amazing bars and clubs. It's a well organised night out starting at your place and cruising in a party bus beginning at 7.30pm to 3am. The package includes up to 4 venues along the way, including a strip club, if you want? Dinner is included steak, chicken or fish and includes VIP door entry so no queues and no added costs. Special drink offers and table dancers round this deal off to be wicked value for money that ticks all the boxes.
Even better, this supplier has specialised in Sydney bucks night for more than 15 years and you are quarantined a hassle free, fun night. There's nothing worse than a bunch of guys turning up to a venue and not being able to get in and ending up in a fight or worse. This is a safe, hassle free option and with this being your mates last night of freedom you want to make sure it goes well.
Function Room Bucks Night Sydney Package
Located in the Sydney CBD with an upstairs room for private functions, this is a Bucks night friendly venue. With its own fully stocked bar, bar learners, couches and dance floor you and your mates will have the run of the place along with the option to bring in your own music and crank the party up.
To make this party of "buck's standard", the package includes female entertainment to keep the boys happy. You have the option to select the girls you would like included, just ask the GoBananas team for photos. Money goes behind the bar towards food or drinks and the beauty here is that you choose how you want to spend/split it.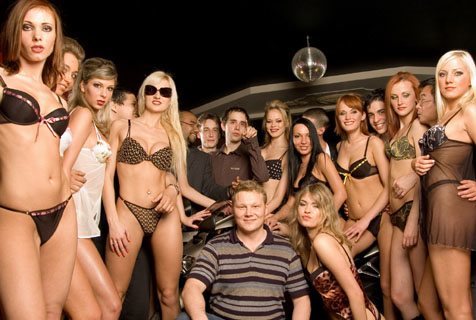 Why book through Gobananas
At Gobananas we have found the best, most competitively priced and 'Bucks night friendly' events and suppliers in Sydney. We have done all the hard work to bring you both the best options available and the best variety of options available.
All the suppliers we engage understand what it is our guys want from an event – that is "an anything goes" type mentality. So when you book through GoBanans you can rest assured that you can party hard and everything will be taken care of. You will arrive at your chosen event and be ushered in like "the Kings of madness" for the night. The hardest part of it all is choosing what events to do – one event or more?