Ho Ho Ho! Is your Xmas Party in Sydney going to be about food, drinking and simply having a good time? Need an evening work function organised in Sydney that is fun and professional - then you have come to the right place. See our options below and if you don't see it please call the office or enquiry - we are happy to research things for you as well. We do the work - you have the fun!
---
Sydney Xmas Party
Need help planning an AMAZING Xmas Party in Sydney for your colleagues?
Don't have any idea where to start looking or what activities to book?
We don't blame you! Planning a Corporate Christmas Function in Sydney is no small task and feeling the pressure of needing to cater to a large group, all with different likes and expectations can get a tad overwhelming.
But don't start stressing out too much just yet, GoBananas has been in the business of planning parties for quite some time and so we have some tips to share with you to make your Sydney Xmas Party planning experience a lot more fun!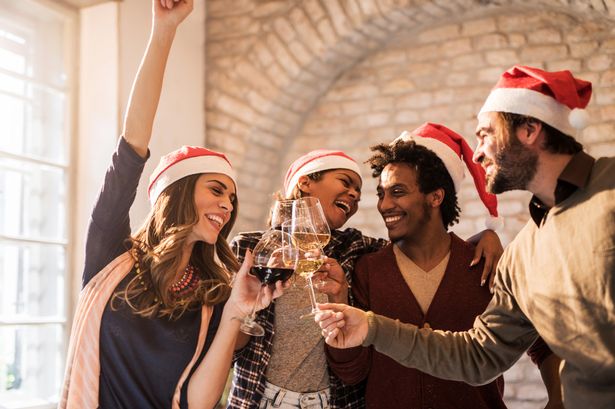 GoBananas Helpful Hints for Planning an Amazing Xmas Party in Sydney
Get planning as far in advance as you can – there are only so many party boats and functions room available for the month of December, and while we can sometimes pull off last minute bookings, it is far less stressful on both you and us if you start your inquiries a few months in advance. Plus, the earlier you the start – the more choices are available to you.
Know your budget – this is especially important for Corporate parties where your budget is dictated from higher up. Xmas Party Planning in Sydney is a fast-paced game and things can get slowed down immensely if you're always waiting on the bosses to improve a budget increase. Know your max from day one and you'll have a much clearer idea of what your group can do.
Don't have too many chefs in the kitchen, having a small party planning committee is okay to bounce ideas around, but when it comes to booking things up – just keep it to one person who does all the talking, things can get lost in translation when you have too many people putting all their spoons in the pot. Besides, a smaller group means you'll have less people telling you what should be done and what they want.
Don't get hung up on the little things – Xmas parties are a lot less fun to plan if you're stressing about napkin colours and the exact flavours of soda available. People will adapt to and enjoy whatever Sydney Xmas Party situation they find themselves in. So just sit back and relax and trust that you'll have an awesome time with whatever you go with. Just have fun an enjoy taking all the credit for planning an unforgettable Xmas Party in Sydney!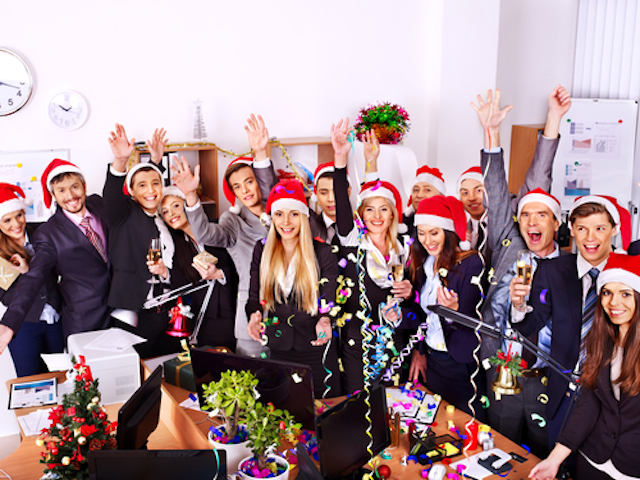 Top Activities for a Fantastic Christmas Party in Sydney
Party Boat
You can't go wrong when you book a Sydney Party Boat Cruise for your next Corporate Function in Sydney. We have a great range of beautiful boats to suit large and small groups! Choose from fully licensed to BYO – cook your own BBQ or have it catered – whatever you're after, GoBananas can help! Sit on the deck in the sunshine with a cold drink in hand and take in the stunning Sydney views – crank up the music and do some dancing or any Xmas Party speeches. However you cruise – you'll certainly get all the bragging rights around the office for planning the best Corporate Xmas Party Function in Sydney!
Murder Mystery
It's the classic whodunnit of Xmas Parties that our groups just can't get enough of. In this interactive activity – one of your guests will be the victim and it's up to your staff to split into teams, follow the clues and work out who was the culprit. And don't worry about the victim – they won't have to lie on the floor all night playing dead – they can still mix and mingle with the crowd and enjoy the attention they'll get for meeting such a tragic end. This can be done at any venue and is greatly situated around drinks and canapes.
Casino Night
If you're looking to do a theme for this years Xmas Party in Sydney then a Casino Night is the way to go. James Bond perhaps – or maybe Monte Carlo? Whatever you choose people will love the chance to dress up as high rollers and enjoy a night of fun and friendly betting. Dealers are included so people don't need to know how to play, just get involved and enjoy the atmosphere of this fun Xmas Party Activity in Sydney.