Bachelorette party Adelaide
When it comes to planning an unforgettable Adelaide hens day, there are a few things to take into consideration. Now if you've planned heaps of hen's parties for friends in the past then you've probably got a few handy tips you'll employ this time around, but chances are this is most likely one of the first times you've planned a hen's day with lots of activities. Here at GoBananas however, we have planned 1000's parties so we're pretty confident that we can point you in the right direction to one kick-ass hen's day in Adelaide.
And since we're so nice here, we're going to share a few of our top tips with you for hassle-free party planning:
• Start the booking process as early as possible – not only does this give friends a chance to save for expenses but you're more likely to lock in your preferred options if you don't leave it till the last minute.
• Set a budget – it's important to let everyone know as early as possible what their projected share will be, the last thing you want is people pulling out because you've gone way over what the initial cost was meant to be.
• Don't have too many cooks in the kitchen – while it's good to get a rough idea of what people would like to do, leave the actual decision making to just one or two people, it can get quite messy otherwise. Besides, as long as the bride to be is happy, everyone else should be too.
• Don't start the girls off with activities that involve drinking early in the day. While there is nothing wrong with a classy champagne breakfast, if the ladies are on the stronger stuff from early in the day – chances are the party will peak way too soon and everyone will be exhausted by early afternoon.
• Don't sweat the small stuff – while we will also do our best to get you exactly what you want, a little flexibility can go a long way. For example, most party boats won't allow high heels, so don't waste energy stressing about what to wear with your dress, just rock the jandals and be done with it. Chances are the heels would have been kicked off after 5 mins anyway.
• Book with GoBananas – Okay so this tip may be a little biased, but heck - we're good at what we do and want you to have the best hen's day ever – so read on to find out why booking with GoBananas is in your best interest…
Bachelorette Party Adelaide - why you should go with GoBananas
We're in the business of knowing how to piece together an amazing bachelorette party but that's kind of a given – so to set us aside from the rest, let us give a few short reasons as to why planning your bachelorette party with us will be super fun and stress-free experience:
• Your own personal party planner – don't talk to a different person every time you call up, with GoBananas you'll have your own personal party planner who will know exactly what's going on with your booking, no needless repetition here.
• We do all the boring work – sometimes party planning requires a lot of ringing around to places trying to sort out dates, timings, payments, logistics – the list goes on and on. But you don't need to worry about any of that because we'll take care of all the nitty gritty stuff for you.
• Interactive itinerary – our online system is the bee's knees. Not only is it quick and easy for you to use but all your booking info is in one place where you can easily keep track of your party's progress.
• We do it all – speaking of keeping everything in one place, we can also organise your accommodation and transport so no need to contact anyone else.
• No charges – yep, you read that right, we don't charge an additional fee for you to use our services, we get our money on a commission basis from our wonderful suppliers which means more $$ for you to spend on the fun stuff.
• We want you to have fun – we like to think of ourselves as honest people who have your best interests at heart, we'll be happy to answer any questions and give advice where needed so you can trust that you'll be getting pretty sweet service from us.
Bachelorette Party Adelaide
Now that you convinced that you want nothing more than to book your hen's day out with GoBananas, you're probably wondering what we've got on offer.
We'll let us keep your attention for a moment longer as we give you a sneak peek at some of our top contenders for a fabulous hen's day in Adelaide:
Life Drawing Class in Adelaide – One for the hen who is keen to add a touch naughty to the nice hen's day. A very popular activity where you and your besties are treated to a lovely art class where you'll learn lots of cool drawing techniques. Mostly tame aside from the fact the focus of the drawing is a stark naked man. Lots of laughs and awkward staring make this for one heck of a fun afternoon. And its mother in law friendly as well - though that may depend on the mother in law herself.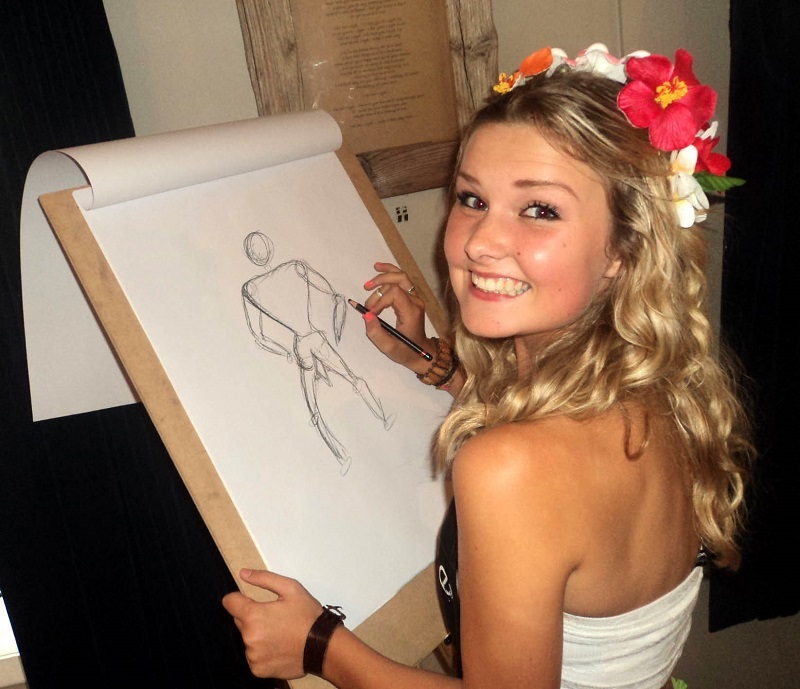 Wine Tour in Adelaide – Want to spend the afternoon chatting with friends, drinking amazing wine, eating good food and enjoying spectacular scenery? It sounds pretty incredible doesn't it. Well that's exactly what you get when you book in for our awesome wine tour – ideal for an early afternoon activity. It's the perfect option for the hen who wants a classy and relaxed hen's day with friends.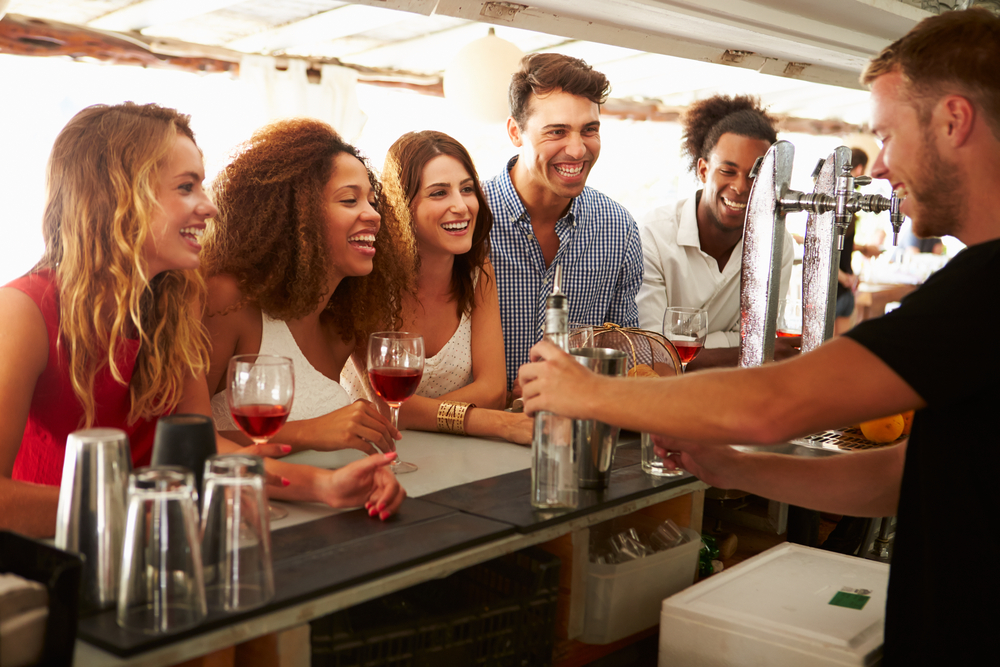 Dance Classes in Adelaide – Whether you're looking to work up a bit of sweat or get in touch with your inner diva – a dance class is a way to do it. Choose from either seductive burlesque or a sexy pole, you're guaranteed to have a great time with either one, plus you might even learn a little something so definitely a win-win. Ideal as an early afternoon activity, dance classes are a great addition to any hen's day. When you think about it – dancing is a form of exercise, and exercise releases endorphin and endorphins that make you happy. And here at GoBananas, we are all about happy hen's.