Hens night Adelaide and need some help?
Organising a hens night Adelaide can be a stressful job, especially if it's something you've not done before. If the bride to be just want's a nice dinner party at home then that's relatively easy to throw together, but since you're on this page we're probably safe in assuming that this is not the case.
Most ladies these days are looking for something a little more exciting, a little more fun and a lot more difficult to plan. But don't start stressing because by clicking on our lovely little website here, you've taken the first step towards throwing an unforgettable hen's night in Adelaide.
So before we go any further one of the first things you need to do is find out what sort of night your hen is hoping for. Is she looking to get a little bit silly with her besties and let her hair down, or is she opting for something more low key and relaxed, or maybe she's keen to take this one last opportunity to peek at some hot lads. Whatever she's into – we're certain to have the perfect night out for her:

Hens night Adelaide - for the hen who wants to let loose:

Party Bus in Adelaide

For the ultimate hen's night out this party bus is the perfect option. Entry into 4 night clubs, drinks on board the bus, funky lighting, karaoke and awesome hosts who are there to make sure your night is one to remember. This is a joint party bus so ideal for groups that are keen to make some new friends along the way. A very popular option!

For the hen who wants to relax:

Adelaide Boat Cruises for a hens night

Nothing says relaxation quite like cruising the beautiful blue waters of Adelaide atop a big boat, glass of bubbly in hand and chatting with friends as the sun goes down. We have a range of amazing boats in Adelaide on offer to suit different budgets and group sizes, so this picture-perfect scene can easily become a reality for your hen's night in Adelaide.

Some of the boats are BYO others are fully licensed
We have party boats that are large others that are a bit smaller
Some of the boats in Adelaide have a BBQ on board
Most of the boats allows entertainment on board
We have boats that can do drinks packages and food options
There are 3 different places in Adelaide where the boat leaves from. So do check with GoBananas if you have a preference.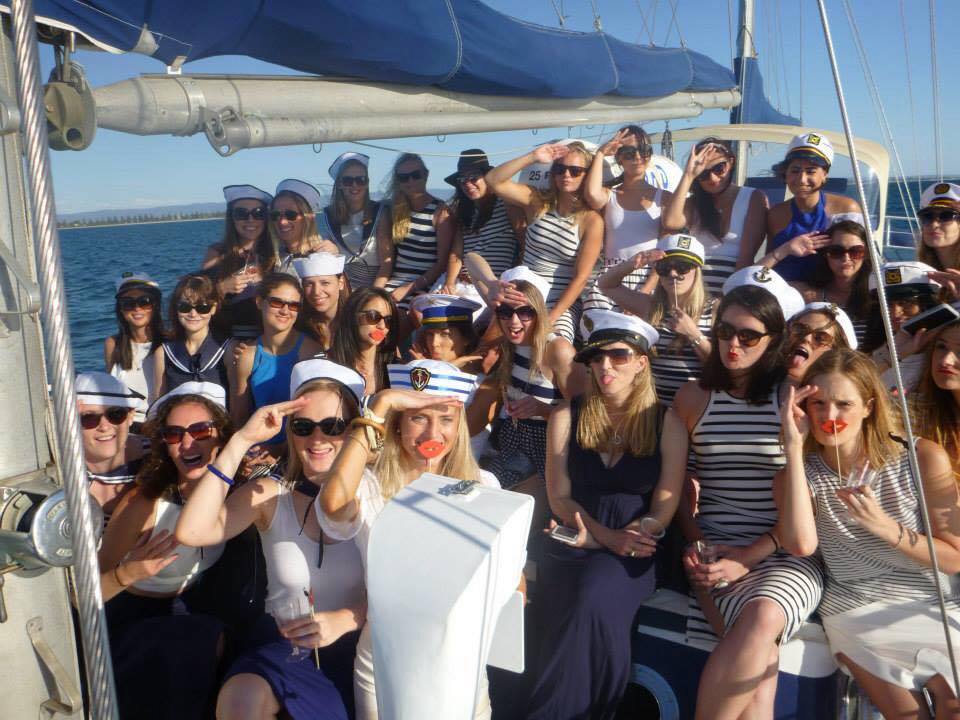 Hens night ideas Adelaide with a bang!

Male Review Show with dinner in Adelaide

The perfect option for the hen who is keen to add a steamy element to the festivities.
This awesome hen's night outing allows you to not only feast on a delicious 3-course meal but also feast your eyes on some serious eye candy. These guys are HOT and boy do they know how to put on a show – they'll have you laughing blushing and avoiding eye contact with the mother in law all night long – that is if the brides not too embarrassed to let her attend.

Those are just a few short examples of what's on offer for the lucky lady if you book with us, but to seal the deal a little more let us explain why booking your hen's night in Adelaide with GoBananas is such a good idea.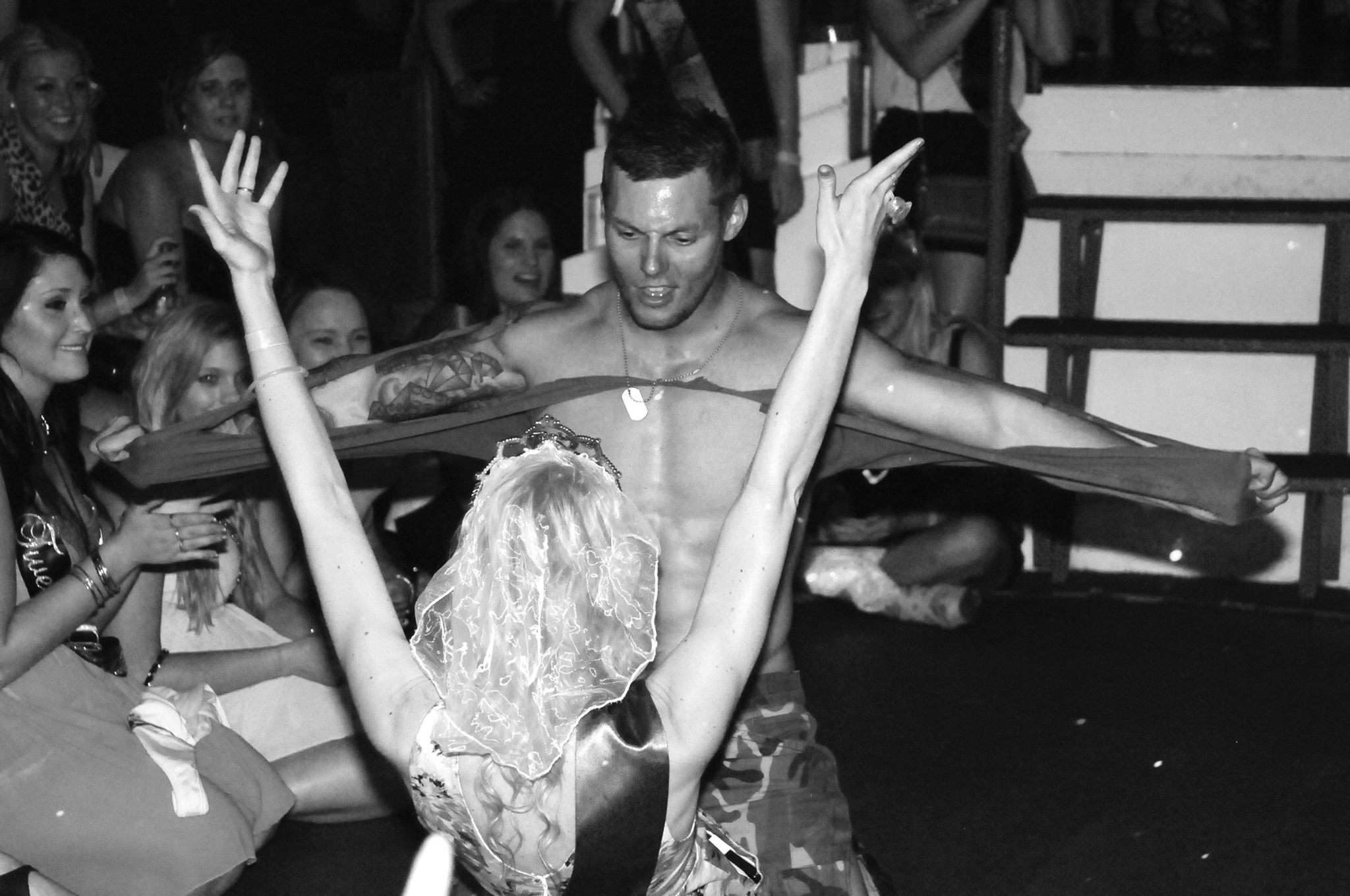 Hens night Adelaide - what can GoBananas do for you?
At GoBananas we pride ourselves on knowing what's hot in Adelaide when it comes to hen's nights in Adelaide, but knowing what goings to make the bride to be smile isn't the only thing that's important – we also have to have a steady and secure system in place to make sure that piecing together your hen's night is smooth sailing and stress free for both you and us. Luckily, that's exactly what we do have – read below for some of the perks of using our awesome online system:
• We can send you lots of fun ideas in one easy-access place.
• Secure itinerary that no one can access except for you and us with your own unique itinerary reference number.
• Email system online so we can communicate within the system – no need to switch between tabs or search through old emails to find that one bit of info.
• It's a living document so as we update your booking on our end it automatically changes on your end too – you won't get 10 different notifications or new links telling you we've amended something you've just spoken to us about.
• Your own personal party rep who is happy to chat and answer any questions on phone or email – whatever works best for you and no talking to a different person every time you call up.
• Group payment system so your friends can pay us their share direct – a great way to avoid that awkward money chasing conversations.
But the main thing is that here at GoBananas we just want you to have fun, and the hens night is going to be so much better when you haven't spent the 3 months prior tearing your hair out from trying to organise it by yourself. We do all the work for you so all you have to do on the night is show up and reap the rewards from planning such an incredible Hens Night Adelaide.