Top Packages & Activities
Hens weekend in Airlie Beach and Whitsundays
A great destination for a hens party. Airlie beach is a buzzing town with heaps of atmosphere, lively bars and nightlife and during the day an amazing region to explore. The best way to do that is by boat either private or with others. That depends on your budget and how big your groups are. Either way, both options are awesome.
Top reasons why hen organisers choose Airlie Beach as their destination:
Easy to fly into either Proserpine or Hamilton Airport.
Airport Shuttles from Proserpine Airport to Airlie Beach
Hostels, hotels and motels to choose from
Have a fantastic day out on the water - go to Whitehaven beach
Chill out later at night at a fun bar with set menu followed by some dancing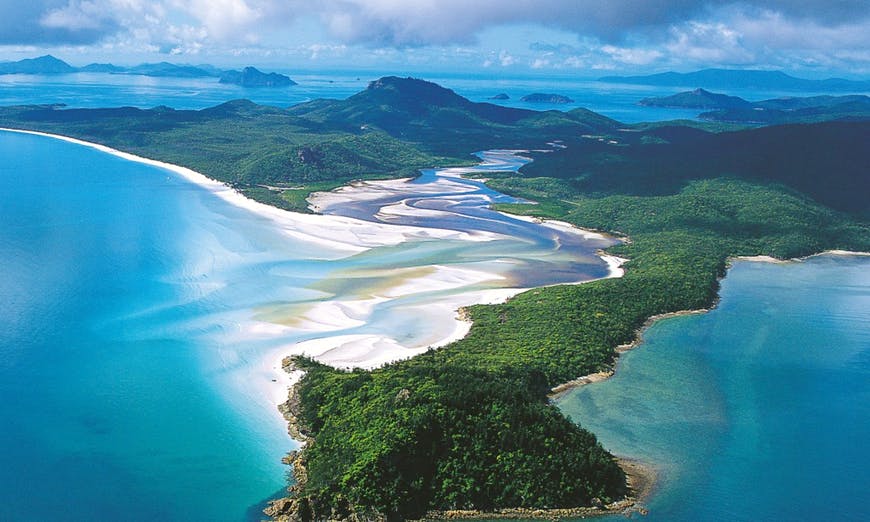 Top things to do in Airlie Beach for a hens party
Go on a cruise for the day and visit Whitehaven beach, a lookout to see the amazing Whitsundays and do some snorkelling afterwards. Most tours include lunch and drinks and on the way back alcohol can be served. A great day out and some of the boats in this region are catamarans. Pending your budget is whether you will be on a joint cruise or have your own private one. How deep are your pockets!!
Head to Hamilton Island for the day. Easy to get over there and in most cases you can visit Hamilton Resort and hang out there for the day. Boutique shops and restaurants and a look out. Buses are going around the island and golf karts can be hired out but must be booked well in advance.
Afternoon trip to Hideaway Resort. Stunning beach, resort and swimming pool. Most Sundays live music so a cool place to chill and get over your hangover from the night before.....
Waterfall trip - are you into waterfalls and swimming in clear calm waters? Then why not go on our waterfall trip and explore the region.
Nightclub packages. Talk to GoBananas about your nighttime adventures. Let us book you into a restaurant with a set menu which is nice and easy for groups. Later on head to a night club and dance the night away.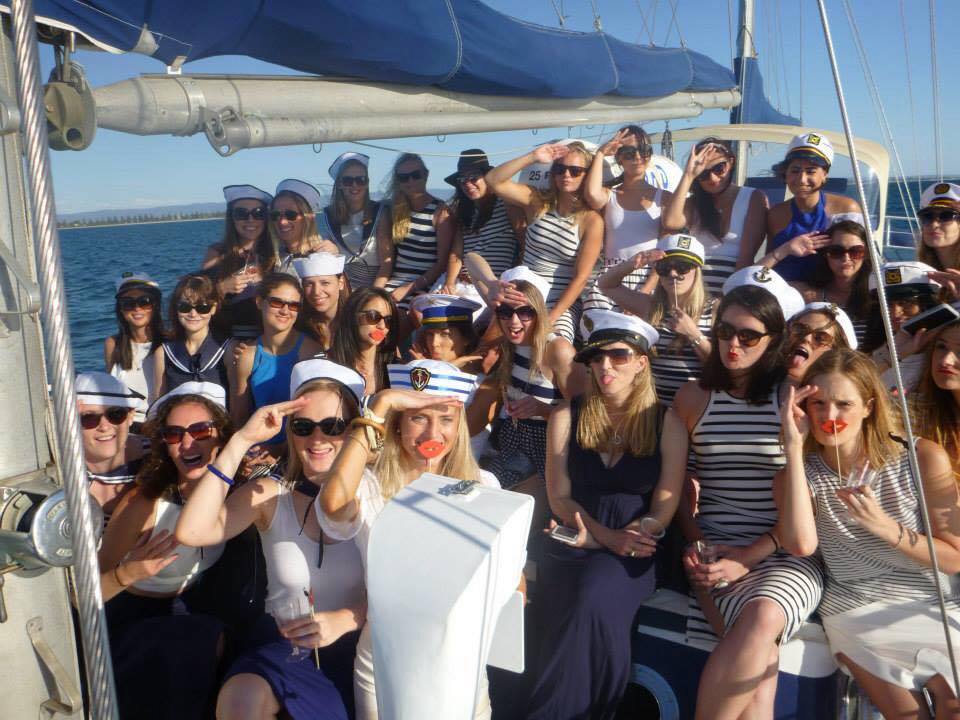 Why do hens party groups book their Airlie Beach Bachelorette party with GoBananas
One dedicated party planner to look after your event
We are only a phone call away or happy to do a live chat or emails
The office is open Monday to Friday so easy to get hold off
24 hours response time
We do the work - you have the fun
We know what there is to do in Airlie Beach and what suits a hens party.
Group payment system so nice and easy for you to get payments done
Where to stay in Airlie Beach
Airlie Beach has heaps of options for any hens party group coming to this region. If you choose Nomads Airlie Beach, will you not be disappointed. One of the best hostels in the Airlie Beach region and the hostel has everything a group would want. Nomads Airlie Beach is an awesome hostel with facilities like swimming pool, bar, kitchen and BBQ. If your group stays at Nomads Airlie Beach they will not only meet other groups such as bucks, hens and sporting clubs but also travellers looking for a good time and easy going. Nomads Airlie Beach is a place GoBananas would recommend.
On the other hand, if you are after something private why not look at Airbnb Airlie Beach? Here you can find a lot of properties that sleep 6 or more people and are ideal for a hens party. Although it clearly says no party, remember Airlie Beach is a fun town so do all the partying in town at the bars and leave the accommodation place where to sleep and perhaps doing one or two hen party games. Airbnb Airlie Beach has affordable houses to rent for 2 or 3 nights and some even have swimming pools if the budget allows. Ideal for your hens party in Airlie Beach and that way you can keep the budget reasonable, make your own breakie at home and spend the money on the activities around Airlie Beach.