Top Hens Night in Canberra
Here at GoBananas we're in the business of knowing what activities make a Canberra hen's night amazing. For one thing – the sole objective of a hen's night is NOT to get the bride to be trolleyed, as some may think – but to make sure that she has an incredible send-off where she can spend some quality time with friends before heading into the world of marital bliss.
We have a decent amount of amazing activities on offer for hen's night in Canberra, but here are some of our top picks:
Male Stripper
Lets be honest here – every hen's night is better off for having some sexy eye candy in the room. The bride may blush and the future mother in law may be mortified but it's a given that the general mood of the party will get an exponential lift with a stripper. Long gone are the day's where it's just the boys who get to experience a bit of risqué fun on their last night of freedom. Plus, these boys a smoking HOT so you'd be doing your besties a disservice if you denied them the opportunity to stare shamelessly.
VIP Nightclub Package in Canberra
Get the rock star treatment with this awesome hen's night activity. VIP entry into a popular nightclub for up to 20 people, reserved seating in a private area for 2 hours plus money behind the bar for drinks. An awesome place to start your hen's night as you can just relax with friends for a couple of hours and chat before either hitting the dance floor or moving on to the next club.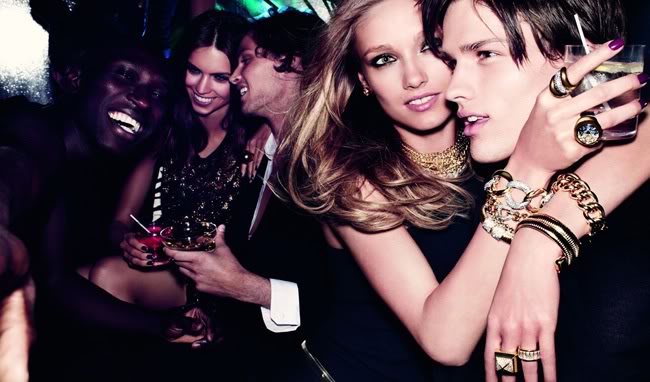 Murder Mystery Party in Canberra
The perfect activity for the hen who's keen to add a touch of the dramatics to the festivities.
Ideal for larger groups as then you can split everyone into small teams that have to work together and figure out who the killer is – a host is included so no need to know exactly what's going on and you don't even have to act – just participate and you'll have a great night. This option works especially well if you're having a themed party as it's an awesome activity to get everyone dressed up for.
Why you should Go Bonkers for GoBananas
Since you've already had a gander at some of our awesome activities you're probably almost convinced that GoBananas know how to plan an amazing hen's night – but just for some extra icing on the cake, let us list a few short reasons as to why you should absolutely entrust us with the all-important party plans:
• For one thing we have organised 1000's of parties so we have a whole lot of tips and tricks to make the process as easy as possible.
• You get your very own party rep – no talking to different people every time you call up which saves needless repetition on your end.
• Your interactive online itinerary keeps all your party details in one easy to access place and lets you keep track of your booking process.
• Pay a deposit at the start to secure your booking and then final payment and final numbers are not due until 10 days prior to the party – this one is especially helpful if you're planning quite far in advance.
• We have your best interests at heart so will let you know in advance of any particular terms and conditions you need to aware of when booking an activity so there's no surprises.
• We can also book any transfers and accommodation you may need, and as we know the activities you'll be doing, we'll know exactly what sort of distance and timings you'll be looking at between events.
• We deal with the suppliers and venues, taking care of all the ringing around so you don't have to.
Okay, so that may have been more than just a few short reasons but we could go on for ages.
To put it simply, let GoBananas help plan your party – we'll give you one hell of an amazing Hen's Night in Canberra.