Having A Fantastic Darwin Hens Party!
. Enjoy the best of what Darwin has to offer!
. We only have the coolest and friendliest people working for us
. We make sure that planning your Darwin hen party is nice and easy for you!
. The best choice of activities in Darwin is right here
. In no time at all, you will have your whole hens party booked!
What Makes Darwin a Perfect Hen Weekend Location
Darwin with its just absolutely bloody gorgeous weather is a prime place for a great hens party. What I love about a Darwin hen party. Is that here you can have a really good mix of activities that are more on the action/fun side of things and others that are more about just kicking back and relaxing. And then there is the Darwin nightlife! Let me tell you a Darwin hens night is going to be full of cocktails, dancing and a hell of a lot of laughs!
How To Get To Darwin
You will be pleased to know that getting to Darwin is not hard at all. Plane or car! You can get here anyway you want - ideally flying is easy and quick and some cheap flights if booked in advance. If you live in Northern Territory then driving is perhaps cheaper and just as easy. One thing I do want to mention is that many people do say that while it may take longer, the train is a really amazing way to get here as you see Australia at its natural best!
The Top 3 Darwin Hen Day Ideas
No need to worry about what the heck you ladies are going to do here! As here are the most awesome, Darwin hen day ideas!
Pole Dancing Class in Darwin
What!!!! Is going to be what a few of your friends say when you tell them this is what you are going to be doing, but learning to pole dance is one of the top hen day activities all over Australia! You ladies will get to show off your sexiest dance moves as you put on a fun little show! This is a right good laugh and you ladies will be sore from laughing! And maybe a bit sore from trying out some more "acrobatic" pole dancing moves! And don't worry the mother-in-law will find this fun as well. Everyone participate at their level.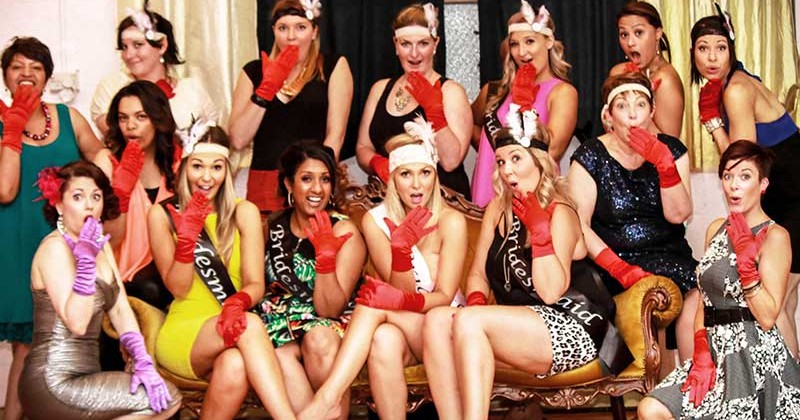 Mobile Spa Treatments
Having a hens party is a great excuse to spend some money on some extravagance activities like getting your nails done, a mini facial, a nice back/shoulder massage etc. Here we will have a team of beautician come to you and pamper everyone. Combine with some yummy food and bubbles you are all set to go to communal heaven. Great as a starting point hens party activity. Choose to do at someone house in Darwin or if you have hired a large enough apartment in the city we can come there as well.
Cocktail Making Class
If you are like me then the moment you hear about a hen weekend, you know that you will be drinking an ungodly amount of cocktails! Well here is a way to mix drinking with actually learning something! With the help of an actual bar tender, you ladies will be learning just how to mix and make the most awesome cocktails! Of course there will be plenty of chances for you to sample each other's work and hear all kinds of funny stories from the bartender. This is just a really fun Darwin hen day activity and anything that gives you an excuse to drink early in the day is awesome in my book!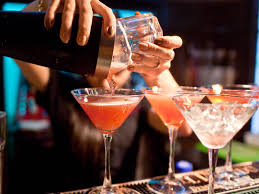 The Top 3 Darwin Hen Night Ideas
A Darwin hen night is always going to be a riot and to help you out here are what are the most popular and amazing, Darwin hen night ideas!
Male Stripper in Darwin
The look on the bride's face when she realises that you have actually booked a male stripper is priceless! Getting a male stripper to come to your hotel or a bar is going to be something that gets you all hyped up! What is cool about this is, that while the bloke will be very hot, buff and entertaining. He will actually put on a sexy choreographed show and not just stand there taking his clothes off. Any time you get to see a sexy naked guy is a good time in my book!
Function Room Hire
By hiring your own function room, you ladies will be making sure that your Darwin hens night goes off just the way you want it to! Now I am not saying that you think you are too good to mingle with the common folk, but if you are in a club then by having your own little section, you are making sure that there is no weird people crashing your party! Many hen groups will like to party in a bar or club for a little bit before retreating to their own little private party where they can really get wild and have a laugh. Also Gobananas has some great packages that incorporates a function room, money behind the bar towards cocktails and also …….wait…a male stripper. Yeah – 2 of our favourite things!
Boat Cruise in Darwin
Darwin is one of the most amazing places in Australia and what better way to really enjoy it than with a nice, evening boat cruise….. well I will tell you a better way. Add in some drinks! A boat cruise is a huge favourite with hens party groups and having a few drinks as you are sailing along the coast for a few hours getting very tipsy. This is a great Darwin hens night idea that is different from just going around a few bars. This is the kind of thing that will make sure the bride (and the rest of you girls) will remember this hen night forever! Most private charters leaves from the Cullen bay area in Darwin so nice and handy for partying later on.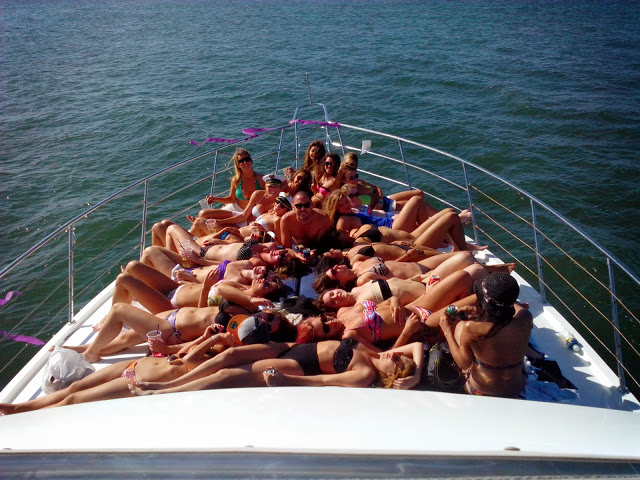 The Top 3 Darwin Restaurants
You ladies are spoilt for choice when it comes to places to eat, but to save you eating in horrible places. I have for you the best restaurants in Darwin!
Hanuma
This is a really nice place that offers you a menu that is just filled with tasty Asian and Indian food. Hanuman is a restaurant that is ideal for a hen group as they do offer some really spicy and spectacular dishes. But for the more "timid" and fussy eaters they do offer mild and less adventurous types of dishes as well.
Nirvana Restaurant
Nirvana Restaurant is a really classy type of place to eat. They serve up some of the most amazing, Asian cuisine that you will ever have had the pleasure to eat. As well as the nice food though, they have just such an amazing and funky, Asian style decor that eating here is just so freaking cool!
Emilio's Pizza Pasta, Pasta Pizza
If you want some fun, fast and just damn tasty food then go to, Emilio's Pizza Pasta, Pasta Pizza . Which as I am sure you have most probably guessed. Is an Italian which offers some really nice and tasty food. If you want to eat somewhere that is just fun and quick then this is the type of place that is ideal for your Darwin hen night.
The Top 3 Darwin Bars
Pound down the cocktails and throw back glass after glass of wine at these amazing, Darwin bars!
Outback Jacks
Outback Jacks is a really awesome bar/restaurant that is just all about having a great time. The food here first of all is amazing, but the bar has a fun and friendly type of atmosphere that makes, Outback Jacks a great bar to have a few beers in! Not the type of bar, you would spend all night in, but for a few drinks, Outback Jacks is perfect!
The Deck Bar
What I really loved about The Deck Bar in Darwin was that this is the type of bar where you can have a few quiet drinks and just relax a little bit. But it also offers you the chance to get a little crazy and really party! Not many other bars offer you this it is either one or the other. So if you are not sure what kind of hen night you want to have. Then starting your night at The Deck Bar can help shape your whole hen night!
Viva La Vida
Viva La Vida is a really cool and laid back wine bar (that also has a tapas restaurant) where you ladies can come in, have a few quiet drinks and actually be able to hear each other talk. This is a very classy type of bar and if you do want to be able to have a few drinks in a place that is not to loud and noisy then Viva La Vida is going to be ideal for you ladies.
The Top 3 Darwin Nightclubs
Any good Darwin hen night will see you dancing and drinking at a nightclub. And here I have for you ladies the best Darwin nightclubs!
Discovery
If you want to go to the number one, most popular nightclub then you have to go to Discovery. This is the big club night that you ladies want to have when you are on a Darwin hen night! With a huge club to play in with different areas, different bars and just the coolest vibe going! Discovery is a club where everyone who comes through the door will have one hell of a wild night.
The Precinct
The main reason that I have suggested, The Precinct (which is kind of more of a bar than a club) is that they have these really kick ass and awesome beach party's during the summer nights. If you do have a summer hen weekend then you must try and make it to their beach party!
Shenanigans
Now this is a place to party the night away and coming here is a great, Darwin hen night idea! Shenanigans offers you not only a great place to get well and truly drunk! But they also have live music on here, slot machines, live shows and even karaoke! Shenanigans is one of the best parties in Darwin and if you want a fun filled hen night, you have to come here.
Cool Tourist Attractions In Darwin
Darwin really is something of a paradise and with that in mind I have for you a couple of places that are like heaven on Earth and would be awesome Darwin hen weekend ideas for you! Mindly Beach is one of the most popular spots to go to in Darwin. If you want to relax, maybe go for a swim or enjoy a picnic then head to Lake Alexander. If you want to catch a live show as part of your Darwin hen weekend the Darwin Entertainment Centre plays host to a live bands, comedy acts, stage shows and much more!