Bucks Party Ideas Adelaide
What GoBananas offer
. We offer a hassle free and no BS service!
. Booking your Adelaide bucks party could not be any easier
. We always have staff on hand to answer your questions
. The coolest and most bad ass, bucks day activities are what we offer!
. You guys having an awesome time is our goal!
Bucks ideas Adelaide - Why Adelaide is perfect!
Now here is a place that is under rated when it comes to being perfect for a crazy time!
Adelaide is just such a great place to come to. You see they have quite the amazing and fun nightlife here so your bucks night will be one full of booze, women and fun!
But the bucks day activities that are on offer here are second to none! Keep on reading to see why a Bucks Party - Adelaide is perfect for you!
Hmmm…….. So How Do We Get To Adelaide?
Located in the South, getting to Adelaide is not going to cause you blokes any major problems I am pleased to say. No matter if you are driving or flying, Adelaide is nice and easy to get to. And once you are here they have one of the best public transport sets ups I have ever seen. Which when you get in a drunken state you will be very thankful for. Easy peasy for a stag do!
A Few awesome Bucks Ideas - Adelaide
Here I have for you gents three of the most popular bucks party options. These have proven to be a huge hit with groups from all over the country! For an awesome Bucks Party - Adelaide check this out!
Adelaide Brewery Tour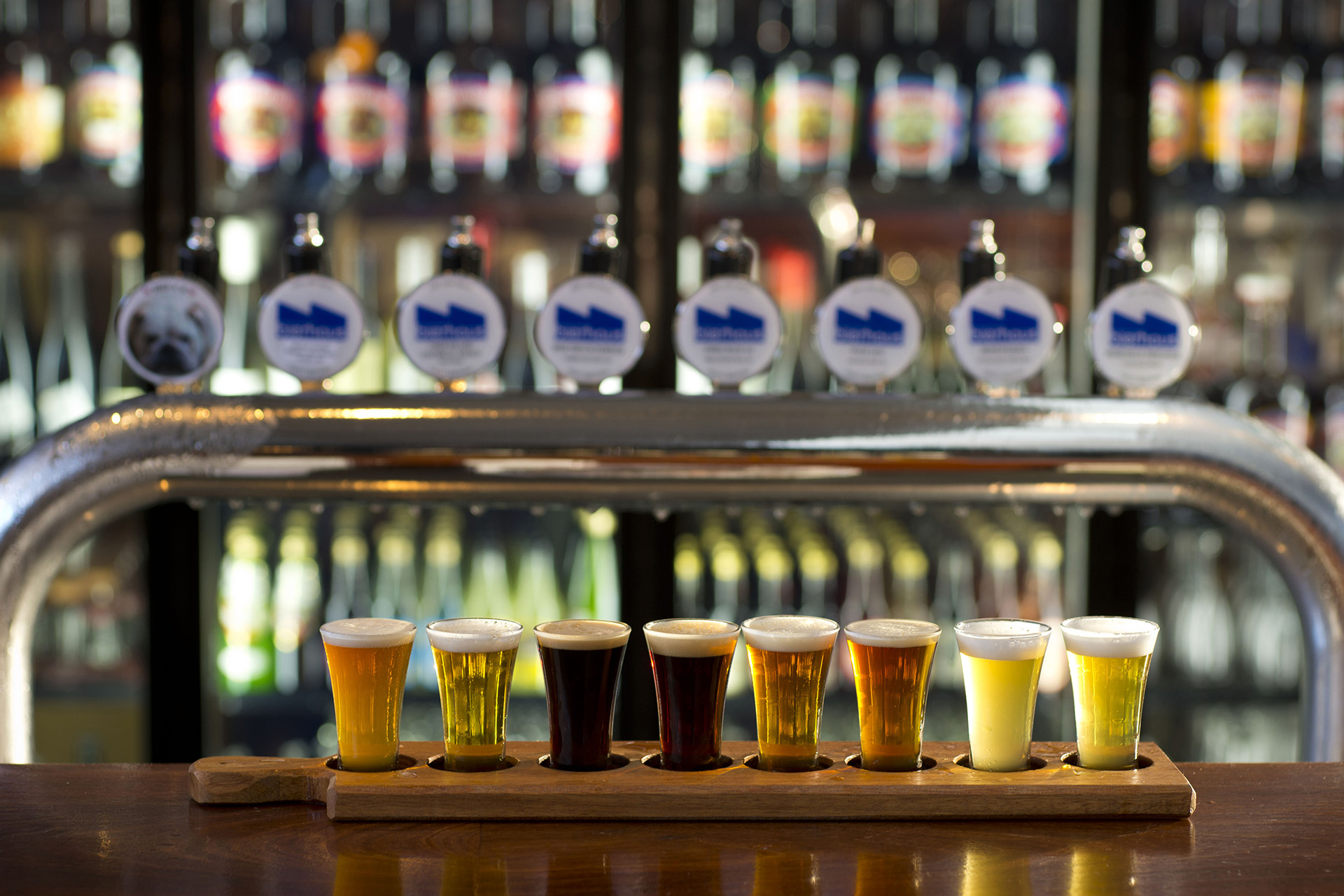 Booze - Standard Stag Do!
Any bucks party worth talking about simply must have a ton of booze. Well here I have for you the perfect way to drink some booze, spend time with your mates and actual drink during the day without being judged! This brewery tour is just awesome and you will get to see some of the most famous and cool breweries that South Australia has to offer. While the beer, of course, is the highlight. This is actually a really interesting and informative thing to do and I am sure you will all find it fun. If you drink at 9 am some people may say, you may have a problem, but if you do it as part of a brewery tour then it's fine! You can kick off your Bucks Party Games and dares on the way around on the tour!
Rock Climbing
Adrenaline Bucks Party - Adelaide!
I think that a bucks party is just the perfect opportunity for you boys to do something a little bit wild and crazy! Something you would not normally do, rock climbing is just that activity! There is nothing better than having the Southern Australian wilderness in the background as you make your way down a rock face. With your mates cheering you on and an instructor to make sure you are nice and safe. This is just one hell of an adventure and something that as cheesy as it sounds, you boys will remember for the rest of your lives. It may be scary at first when you step off the ledge, but once your feet touch the ground you will feel like you could take on the world. Pretty cool Bucks Ideas - Adelaide not for the faint-hearted!
Paintball in Adelaide - Bucks Party Games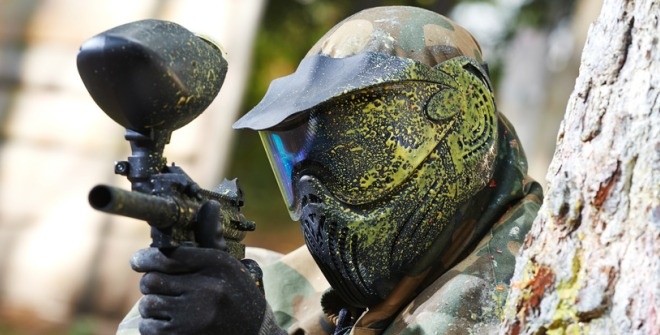 There are certain things that will never go out of style when it comes to being perfect for a bucks day, paintball is one of them. You will need to unleash your inner Chuck Norris as you sneak around, come up behind one of you best mates and then when he least expects it, shoot him in the back and watch him roll around on the floor! Paintballing is the perfect day time activity for your Bucks Party - Adelaide! It gets you all dirty, sweaty and the adrenaline pumping as well. What I love about "modern" paintball is how its more than just two teams shooting at each other. You guys will be split into teams, but then you play out a well thought out game scenario with its own rules and story! In all this is just an awesome day out!
Some Great Adelaide Bucks Night Ideas
Just because the sun goes down does not mean the fun has to stop! As a matter of fact, this is when things get even crazier! Here are the top three Bucks Party Ideas - Adelaide for you guys!
A Cruise On a bucks Party Boat in Adelaide
If you are looking for a place to have a few beers and listen to some awesome tunes that is a bit better than a normal bar. Then go for a cruise around the Adelaide waters, have a few beers, eat some food and just enjoy your bucks night on the open sea or around Dolphin Island! Drinking with your mates on a boat is just so damn cool and something that I promise will be a highlight of your whole weekend! A party boat will allow you guys to bring strippers and topless & bikini waitresses in to entertain the boys. For a fun-filled few hours, you cannot beat this! Awesome Bucks Party - Adelaide Idea!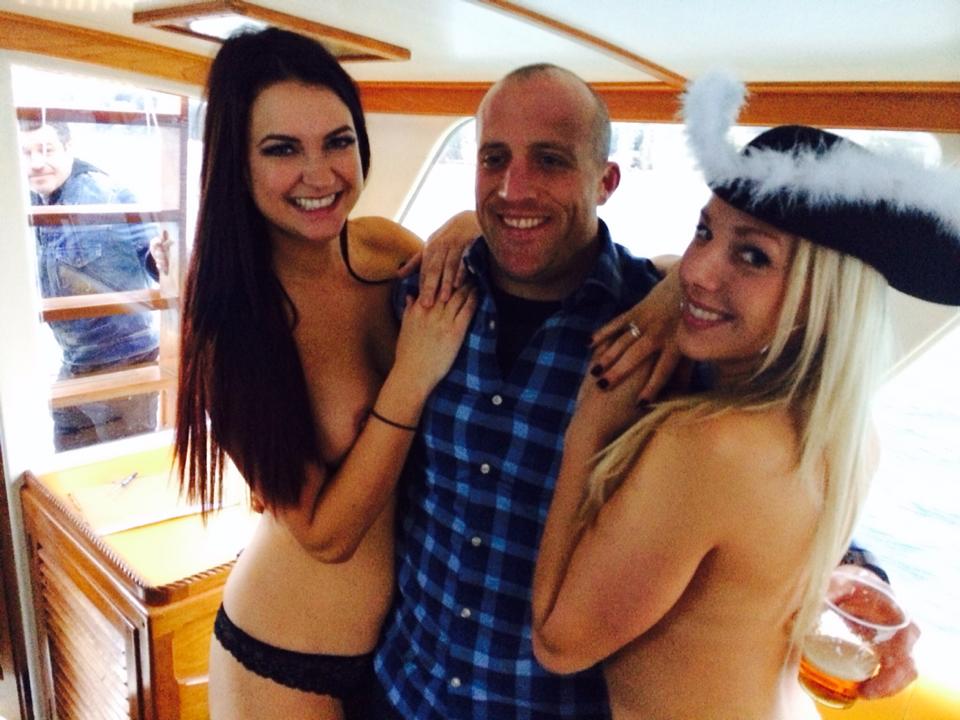 GoBananas works with a range of different party boats in Adelaide;
BYO or fully licensed?
Catered or use on board BBQ
Entertainment on board or not bothered?
How big is your group - we have boats that are smaller, others that are large.
Glenegh, Westlake, or Hold fast marina are general the departure points, so each boat leaves from a different point.
Strip Club - Bucks Party Adelaide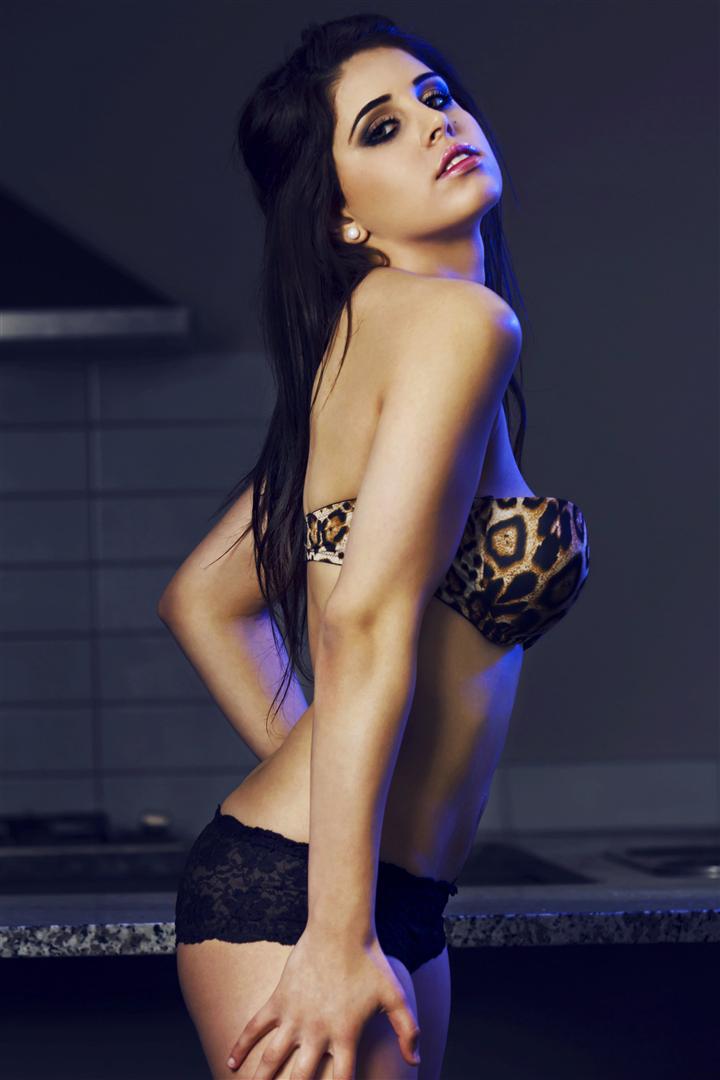 Hello ladies!!!!!! The Bucks have landed!
If there is one time when it's fine….. Actually expected for a group of guys to check out some smoking hot chicks and have them grind on their laps it is an Adelaide bucks night. Home to some of the sexiest ladies on the freaking planet you boys will be in heaven here! One thing you can do to make the night extra memorable is to all chip in and get the groom to be a private dance! Having a sexy stripper show him a little "extra" attention is sure to make his night one he remembers for the rest of his life. Is there anything better in life than having a few beers while watching a sexy girl shaker her butt on stage? I really do not think there is! HOT Bucks Ideas - Adelaide!
Comedy Club in Adelaide
I hand on heart think that one of the best ways to kick off an Adelaide bucks night is with some good laughs at a top comedy club. You are looking at around 2-3 hours of top notch comedy where you guys can laugh your arses off, have a few drinks and learn plenty of jokes that you can steal to then pass of at work, Monday morning as your own. One thing that is pretty cool (and something I recommend) is that you can eat while you watch or before the show so combining a comedy show with a meal is the perfect way to really make sure your bucks night gets off to the best possible start. Classic Stag Do ideas this one!
Top 3 Adelaide Restaurants
Everyone needs to eat……. Even if it's just to soak up the alcohol. Well here are the top three restaurants that are in Adelaide.
Bliss Pizzeria Café
I thought I would start off with something everyone loves, pizza! Bliss Pizzeria Café offers some really nice and tasty pizzas for you guys, but they also have a good starter and dessert menu here as well so you can actually have a nice three-course meal. This is just a fun and friendly place for you guys to eat and one I highly recommend.
Burger Theory
Ok so this is not technically a "restaurant" but Burger Theory offers you the best place to go for food on the go! This burger van makes some of the best burgers in Adelaide and if you want to just grab a bite to eat and then head on to the next bar this is the best way to do that and actually the burgers are freaking awesome as well!
The Snake Charmer
Lastly I have for you the Snake Charmer which is an Indian restaurant which offers dishes so spicy it will singe your short hairs if you know what I am saying. But for you less adventurous types they do have some more mild dishes as well. For a taste of India there is no better place to go in Adelaide and thanks to their diverse menu it's good for the fussy eaters in your bucks party as well.
Top 3 Adelaide Bars
You will of course want to stop at a few bars during your Adelaide bucks night and here are the three best ones that Adelaide has to offer!
The Highway
The Highway is a bar that does so many different things. Of course they have a fully stocked bar for you guys to get well and truly hammered, but live bands, quizzes and even freaking table tennis tournaments take place here. This is a bar where you never know what is going to be on until you step through the doors! For a fun bar to have a few drinks, The Highway is just ideal for you bucks night.
Clever Little Tailor
While it maybe be known as a "wine bar" The Clever Little Tailor is a really nice place to have a quiet few beers, where you can actually hear each other talk. This is the kind of bar where you have your "warm up" drinks before you head to some where a little more crazy!
Fumo Blu
Now this is a cool and funky bar! Fumo Blu has a 1950's gangster style vibe going on. It's just a really cool place to have a few "classy" drinks and its decor, staff and just general atmosphere are unlike any of the other bars that you will come across during your bucks night. This is a bar that is ideal for you guys who want to drink somewhere that just feels a little bit different.
Top 3 Adelaide Clubs
A nightclub is 99/100 where a bucks party will end up at the end of the night. Well narrowing it down to just three was tough, but here I have the top 3 Adelaide clubs.
Zhivago
Zhivago is one funky and hip place to party! This is just a really col club with big comfy sofas, crazy art all over the damn walls and they play a good mix of the classic club tunes from the 90's to more modern stuff as well. Zhivago is a club that is all about having an awesome bucks night. No pretentious douche bags working here! just fun and friendly staff who want you guys to have a great time.
Electric Circus
Located in what is known as the "club district" Electric Circus has been a popular spot for clubbers for years now. This is the club for you guys who love to dance and love to watch sexy ladies who also love to dance! You see Electric Circus is the kind of club that the ladies seem to be attracted to! So if you have any single blokes in your bucks group they may be in luck. Playing all the best trance, house and dance tunes this is a club for you people who truly like to get wild and party!
HQ Complex
This is the most famous club in Adelaide! HQ Complex stands three floors high and is just state of the art with the latest sound system and LED lights all over the freaking place it's like you are in the sci-fi movie Tron! Ten bars, four different areas and a whole bunch of different theme nights during the year make this a great place for your bucks night!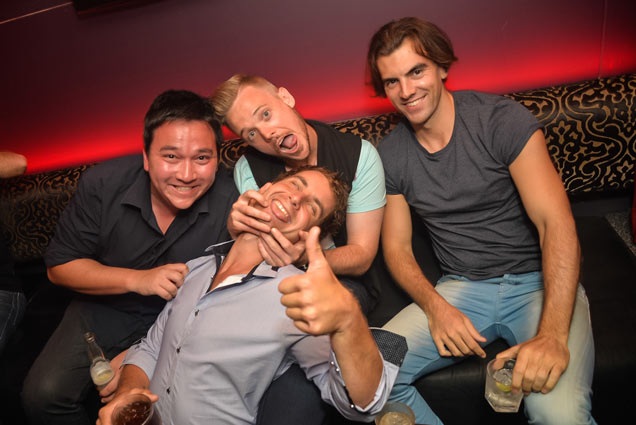 If You Want To Do The Whole Tourist Thing!
I know that going "sightseeing" is not the first thing that you may want to do, but if you do have a spare hour or two. Adelaide does have some fun tourist hot spots for you to go to. If anyone in your bucks party is an animal lover then they will get a kick out of Adelaide Zoo. Or if by some slim chance you have some cultured people in your bucks group they may want to check out the very popular Art Gallery Of South Australia. And lastly I have a tourist attraction that many people who come to Adelaide for a bucks party actually like and that is The Adelaide Oval who offers tours.
Contact one of our team and quote: Bucks Party Ideas Adelaide to get your Bucks party in motion!