Adelaide Bucks Night
Planning a Bucks Night in Adelaide and have no idea where to start? We've got you covered.
Planning a buck's night in Adelaide is no walk in the park. Gone are the days where guys were content to light up the Barbie in the backyard and sit around in deck chairs with a few cold ones, no - now it's all about the activities and making the absolute most out the grooms last day of freedom.
Some may think it's not worth it but we think that big buck's night blow outs are an awesome idea, and we're not just saying that because it's our job, this is your mates last chance to really spend some quality time with the boys and get up to a bit of mischief before he enters the wonderfully terrifying world of marriage. If that doesn't deserve a massive party in his honour then we don't know what does.
So the chances are that you're on this here page to find out exactly how you can go about planning said party – as you've probably guessed there is quite a lot that goes into piecing these bad boys together – lots of phone calls, lots of questions, chasing people up, waiting around, the list goes on and on and right now this whole organizing a party business is probably looking as about appealing as banging you head against a brick wall.
But don't stress too soon, at GoBananas we're the bucks experts in knowing exactly what you need to make your buck's night the best one ever.
What to do for your Adelaide bucks party planning:
First things first though, let's look at what we can offer you. It's our business to know what activities make an ordinary buck's night extraordinary, so read on for a look at a few of our top options:
Bucks Friendly Function Room in Adelaide
An awesome place where you and the guys can hang out for 5 hours with plenty to keep you entertained. Great deal that includes a whopping $1000 behind the bar towards food and drinks, a hot topless waitress for 3 hours to keep the boys in a great mood and a sexy female stripper to really take the night up a notch. Definitely a great idea for any buck's night.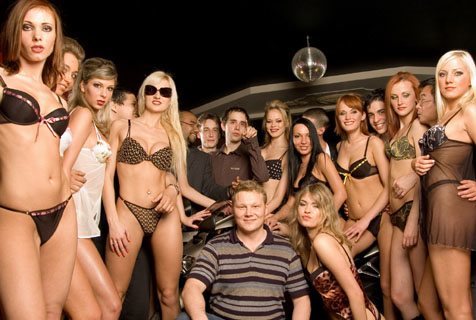 Poker with Topless Dealer in Adelaide
Yep, you read that title right. A friendly game of poker between mates may be the norm but we add a sexy twist in the form a topless dealer. We come to you so can be done at your house, a function room or maybe a party boat – whatever you prefer. Oh and this probably goes without saying but topless dealer is female – just in case you were wondering. Definitely a great surprise for the groom.
Adelaide Party Bus for bucks nights
Cruise around town in an awesome double decker party bus where you'll visit 4 popular night clubs. Drinks on board for everyone as well as funky lighting, karaoke and fun host's to make sure your night is amazing and maybe even take a few pictures to document the shenanigans. This one is a joint pub crawl so it's awesome for groups that are keen to make some friends and take their buck's night to the next level.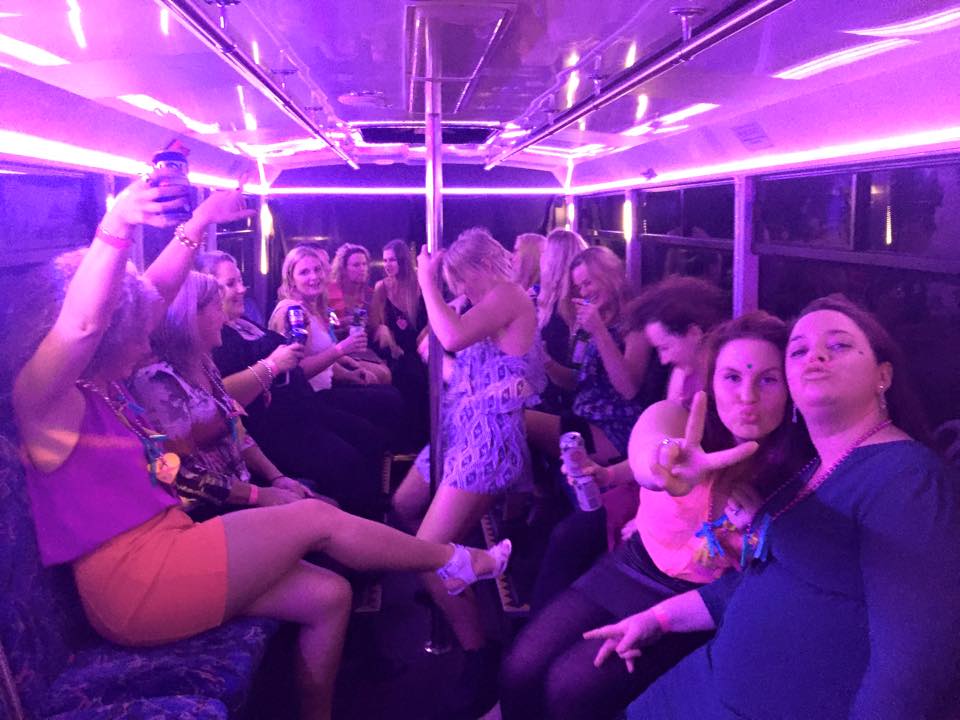 GoBananas top 5 tips for hassle bucks party planning
Since we've been doing this for a while, we've come up with a few handy hints that will make piecing together your Adelaide buck's night so much easier – we may sound a bit nagging but it's in your best interested. Trust us:
• Start your planning as early on as possible - while we can put together last minute bookings it's much easier on both you and us if the process is started a few months in advance, plus it gives your mates much more time to save for all the fun stuff you've planned.
• Don't have too many cooks in the kitchen – it's okay to find out what people in your group are interested in but leave the decision making up to just one or two people. You can't please everyone and as long as the groom is happy then everyone else should be too.
• Set a budget and do your best to stick with to it – the last thing you want is people having to pull out because they can no longer afford their share of the cost's.
• Make sure you know the T&C's involved with activities and venues – we'll let you know everything you need be aware of before heading out for the buck's night but it's the organisers responsibility to ensure that they pass these on to the rest of the group, the last thing you want is being asked to leave or not being able to participate in an activity because 2 or 3 people didn't know the rules.
• Don't start the night of with heavy drinking especially if you've got more than one thing planned or are heading to an establishment. A venue won't let you in if the boys are trolleyed – liquor laws will still apply, regardless of the fact that you might have the room booked.
Mostly though we just want you to have fun but if you take these tips under consideration your buck's night in Adelaide will be one heck of a night.