Brisbane Bucks Party Activities
Plan yourself a great Bucks Party in Brisbane
Find everything you need for a fantastic bucks party - Brisbane. We can help you plan and book a complete day or weekend! You can vote on ideas and everybody pays their own way. We have great bucks arty ideas - Brisbane and we can make special packages to meet any requirements.
---
Bucks Party Ideas Brisbane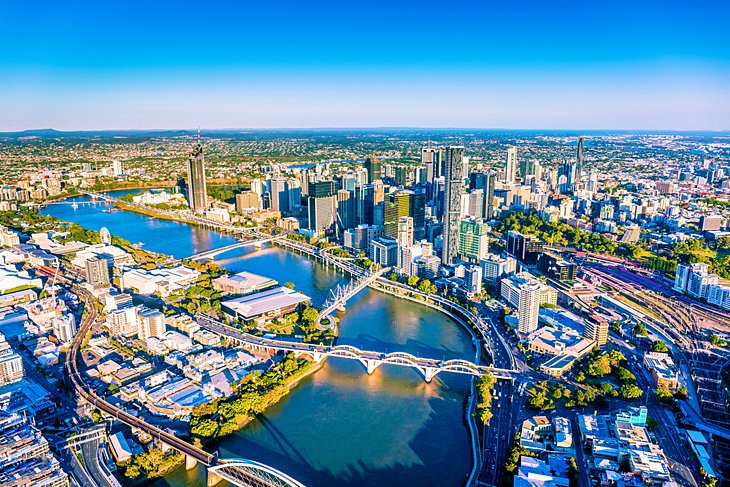 Why book your stag do with us?
. You get the best customer service possible when dealing with GoBananas
. The choice of activities we have is mind blowing!
. We make sure your bucks party - Brisbane is fantastic!
. Booking your whole Brisbane bucks party could not be any easier
. You blokes having a great time in Brisbane is our goal!
Bucks Party Ideas - Why Brisbane is Fantastic bucks location
Brisbane is one hell of an amazing city!
Brizzy is just absolutely bloody perfect for a bucks party! You guys will have the time of your lives here as this is a city that has that perfect blend of being fun during the day and having a totally wild and out of control nightlife! A bucks party Brisbane style is certainly going to be a great time!
How to get to a Bucks Party - Brisbane?
You guys will have no trouble getting to Brisbane at all. As one of the most visited cities in Australia, you can get here by driving or taking a flight. Once you get here, Brisbane also has a great public transport system so your drunken arses can get around the city nice and easy and using the cruising cat through the city is an easy way to get around. GoBananas has certain activities located by the river, so makes it easy coming transport.
The Best stag do & Bucks Ideas Brisbane
Brisbane Clay Bird Shooting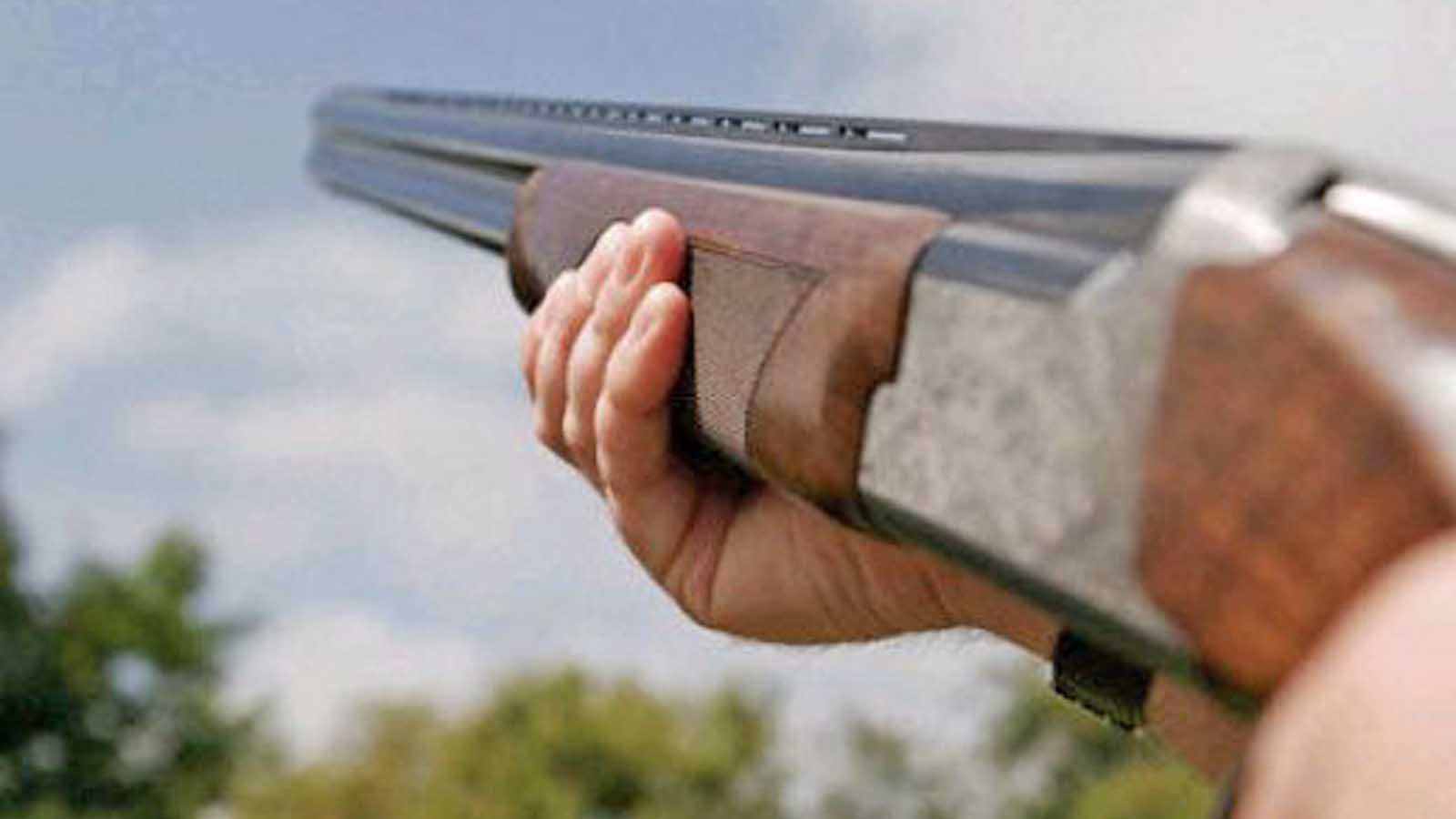 Outdoor 'banging' Bucks Party Ideas Brisbane!
Take a short drive from the city centre and partake in a fun round of clay bird shooting in Brisbane. This is a real manly man's type of stag do activity. Here you will be taught how to shoot a shotgun……. Properly. This is not only really cool, but it also will make sure that when it comes time to shoot down the clay birds that you know what you are doing. This is a lot of fun and most blokes get a real kick out of this. Many guys like to have a little wager like a few rounds of beer up for grabs when they do this. Awesome Bucks Party Games!
Brisbane Paintballing & Laser Tag
Paintball really is the all-time classic when it comes to bucks party ideas pretty much all over the world.! You get to roll around in the dirt and put a real hurting on your mates as you try to make sure it is your team who is victorious. As cool as paintball is. Let's face it, getting shot hurts! That is where laser tag comes in. Laser tag offers all of the fun of paintball, but without all the bruises and the running out of ammo. Truth be told both of these are amazing activities and a lot of fun so no matter which one you blokes pick, you are in for a very fun time. Hey playing with guns is cool no matter if they shoot paint or lasers! Perfect Bucks Party Games!
Bucks Party Go Kart Racing
Classic Bucks Party Games!
Do you have what it takes to be the best racer in your bucks group? Go-karting is a fantastic Bucks Party Ideas Brisbane!
This place is just bloody awesome and what is really cool is that there is something of a teamwork aspect to the races. You guys will be racing team style where you have to make pit changes and decide what order you are going to race in. This means that as well as having to use your driving skills on the track, you will also need to think of some strategy as well. Go-karting is always a great time and it would make a perfect activity for your bucks party - Brisbane. Just make sure to have some kind of prize for the winning team……….. and a funny, humiliating forfeit for the losers!
The Best Brisbane Bucks party Ideas
Bucks Party Party Boat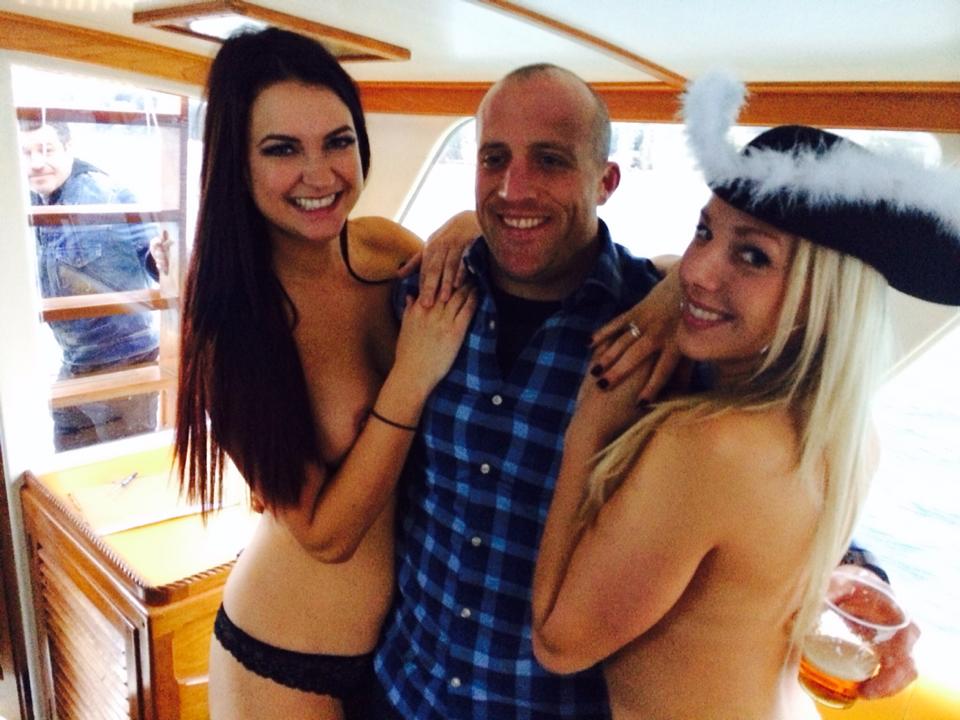 This Bucks Party Brisbane Idea is HOT HOT HOT!
Ah there is nothing more special and fun than cruising on the Brisbane river with your best mates on a really badass party boat. Actually there is and that is doing it on a Party Boat! This is an awesome Brisbane bucks party idea. This is not your normal boat - this boat is designed for blokes to have a great time and have some strippers or topless waitresses on board. You can eat some damn nice food on board, but there is also a bar so you guys can have a few beers under the stars. Some boats are also BYO boats, so bring your own drinks and meat for the BBQ. This is a great way to have some warm-up drinks before you hit a club and it is much cooler than just going on a pub crawl. You wanted Bucks Ideas Brisbane you got them!
Strip Club Packages for bucks parties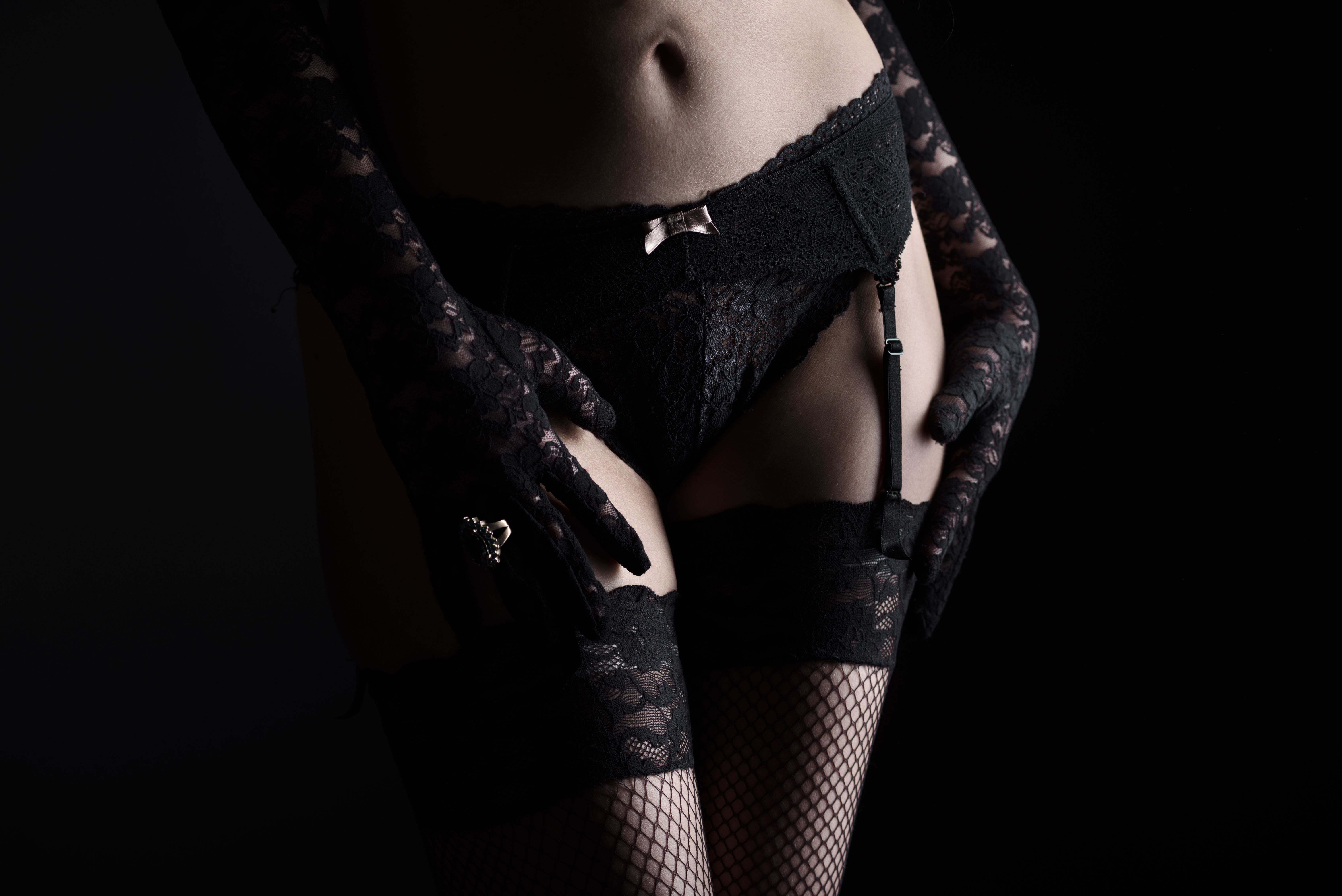 Sexy Bucks Ideas Brisbane!
Brisbane has some of the hottest ladies in the whole of Australia!!
What better way for you blokes to show the groom how much you like him than by taking him to a strip club! A strip club on a bucks night is something that has been done for thousands of years (probably) and having some nice booze while watching a sexy show on the stage or watching an erotic pole dancing show is always a great stag do and bucks ideas Brisbane!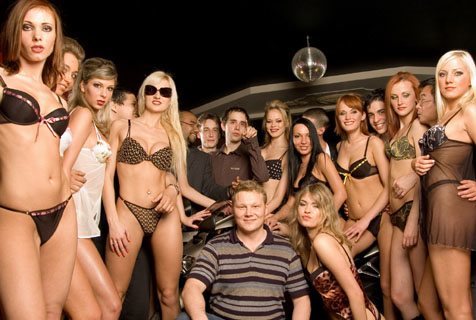 Bucks Party Ideas Brisbane

I am pretty sure it has been scientifically proven that one of the best ways to kick of a Brisbane bucks party is traveling in style is with a party bus. Seeing some cool bars, taverns around Brisbane and then be dropped off in the city or Fortitude Valley. Perhaps hook up with one of our strip club packages so you are set up afterwards as well. This is just the ultimate way to make sure your bucks night is going to start off well and icing on the cake would be adding some female entertainment to the bus trip. GoBananas can easily add some waitresses or strip shows to the bus trip, which is only going to spice up them bucks party ideas - Brisbane!!
Top 3 Brisbane Restaurants
Hey as much as you would like to just survive on alcohol during your bucks party, you guys have to eat so here are some of Brisbane's best restaurants.
Vespa Pizza
Pizza is always a safe bet for a main meal of a bucks night as pretty much everyone likes pizza. Vespa Pizza offer a pretty amazing selection of pizzas with some fairly basic ones and others with more toppings than you can handle! For a no fuss and tasty meal, Vespa Pizza is a great choice.
Ribbetts All You Can Eat
Now this is what I am talking about! Nothing beats an all you can eat restaurant on a bucks night and at Ribbetts All You Can Eat, you guys have a crazy choice of things like pizza, meat, vegetables and pretty much everything in between! This is a very fun and friendly place and as its all you can eat, you guys can well and truly get filled up here.
Mos Burger
For you guys who love your burgers huge then you will just fall in love with, Mos Burger. These blokes do not mess around and make burgers filled with so much stuff that its near impossible to pick the damn thing up! Oh and for you fussy eaters they also have some plain and boring burgers as well…….. so everyone will be happy here.!
Top 3 Brisbane Bars
Fancy a few beers? Of course, you do it's a Bucks Party Brisbane!!!!!! Well here are the best three Brisbane bars.
Harlequin Jack
Man, Harlequin Jack is bar that is just perfect for a Brisbane bucks night! They of course serve all your favourite booze here, but this is also something of a sports and gambling bar as well. They have live sport on the TV's that are plastered all over the place and they even offer a little gambling action as well. This is just a really cool bar and one that would be well worthwhile for you bucks to check out.
Elixir Rooftop Bar
Elixir Rooftop Bar is just what it sounds like a bar on the roof in one of the busiest parts of Brisbane. This is just a really fun place to have a few beers. And it's also pretty classy as well so if you guys want to drink somewhere that is a little bit more, let's just say upmarket then this is the bar for you. This is also a very popular bar with the local ladies so that is a nice bonus as well!
Mana Bar
This is a bar that is more than just drinking! The Mana Bar offer gaming, movies and so much more! They offer video games from old school arcades to PlayStation 4 and Xbox One. They even offer table top gaming! In all this is just a really fun bar and if you have any gamers in your bucks group then a few beers here during your Brisbane bucks night is a must do!
Brisbane's Top 3 Nightclubs
Bucks Party Ideas Brisbane.
Party into the early hours of the morning at these awesome Brisbane nightclubs!
Showgirls in Brisbane
Now this is a club that is for you guys! As it is really more of a strip club than a nightclub, but if you want to listen to some great tunes, have some booze and enjoy some sexy ladies taking their clothes off then,Showgirls is where your bucks party needs to end up! Perfect bucks party ideas Brisbane!
The Met
The Met is one of the most popular clubs in the city. When people come to Brisbane for that big club night feeling this 9/10 is where they will go. This is a huge club that is just full to the brim with people who want to party and have an awesome night. If your bucks group is one that loves to get down and get on the floor to show off your dance moves and wow the ladies then The Met is the club for you blokes.
The Zoo - Stag Do!
Some nightclubs are far too pretentious and just not fun, The Zoo is the total opposite. A great time is guaranteed here! There is no dress code, the drinks are dirt cheap and the staff are all really friendly and up for a laugh as well. If you want to party at a club that is just all about fun then this is the club for you guys. No matter if you are kicking back with a beer or on the floor doing your best Michael Jackson impression, you will have a fun bucks night here.
The Tourist Side Of Brisbane
I know that during a Brisbane bucks party, tourism is not the first thing that will be on your mind, but this is a city that has a lot to offer and a city that can show you that sightseeing and tourism is not boring. If you are a sports fan then you may want to go on a tour of the amazing, Suncorp Stadium. And for the cricket lovers, Brisbane is home to the world-famous Gabba........ see tourism does not have to be boring!
Next steps - Contact one of our team of experts for your bucks party ideas Brisbane. We have been booking stag do's for 10+ years, we know what will work for you! Give us a call and quote: Bucks Party Brisbane.