Bucks Friendly Accommodation in Perth
If you're heading to Perth for the big buck's weekend and need somewhere to crash, then you've come to the right place. Here at GoBananas we have a range of bucks friendly places that are more than happy to accommodate the groom and his mates for a night or two. Just let us know what you need and how much you're hoping to spend and we'll do the rest.
Take a look below for some our top options for your stay in Perth:
Central Hostel for Bucks in Perth
Save your $$ for the activities as this place is perfect for the budget conscious bloke who doesn't want to spend a fortune but still want's comfort. Based in the very heart of Perth you couldn't wish for a better location as you'll be on the doorstep of everything that this fabulous city has on offer. Facilities include 4 bed dorms with bathrooms and all linen provided, fully refurbished pool area, beach volleyball court, free coffee and tea from the awesome social area and an internet café. Oh, and you get breakfast included as well so this place pretty much has it all for a cheap as chips stay in Perth.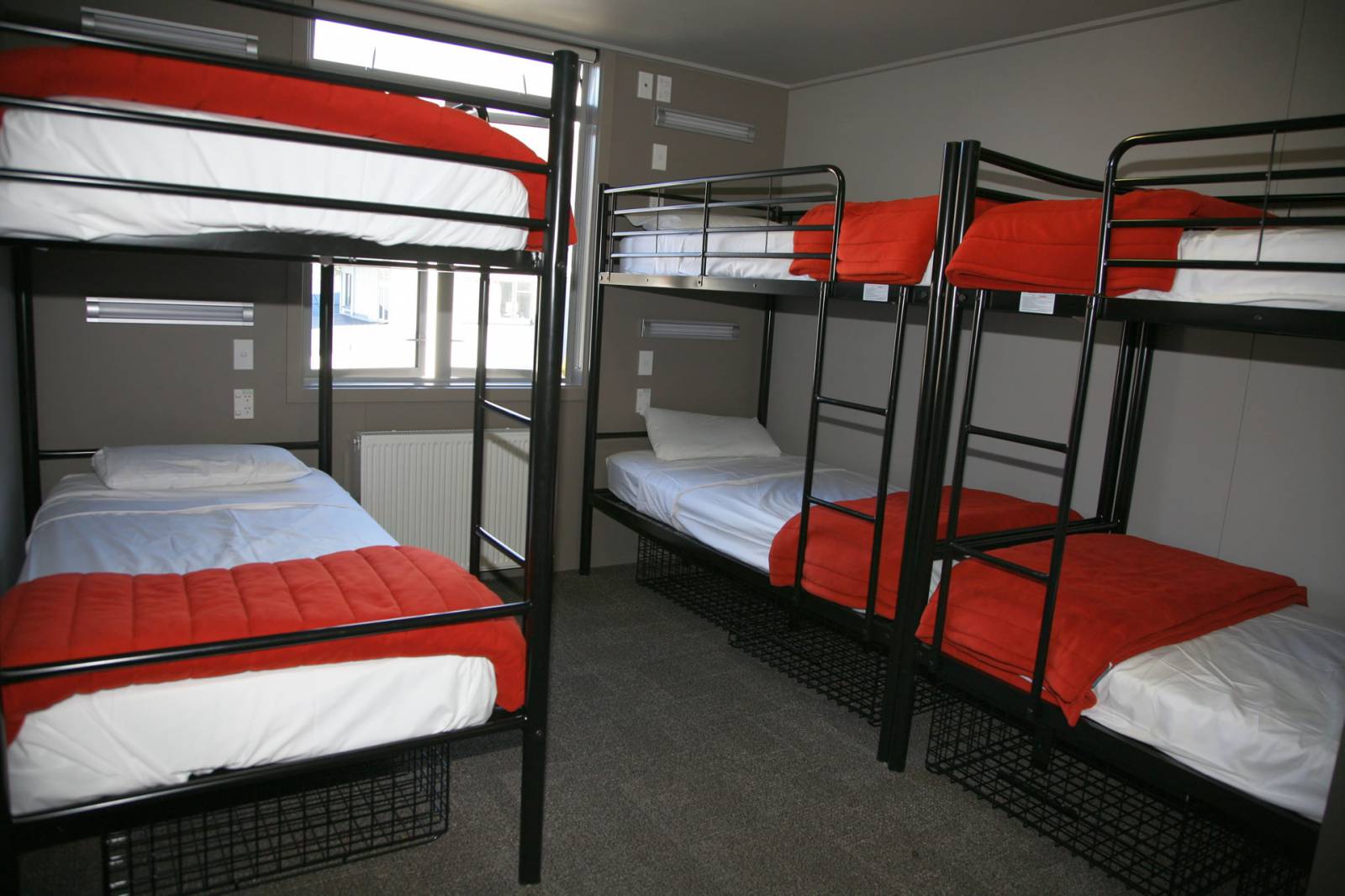 Comfy and Cost -Effective Motel in Perth
If you want something a bit roomier than a dorm but don't want to stretch the price tag too much, this motel may be just the ticket. Located only a short way from the CBD Perth you'll still be nice and close to all the shops, pubs and night life that every bucks party will want to experience. The rooms are clean and comfortable and have 3 single beds so perfect for those groups that don't want the hassle of finding a single room for everyone. Amenities include: dining and living area, full kitchen, air con, bathroom, TV & phone + more. Free on-site parking is also available so ideal if you're bringing a car with you.
Apartment in Perth
If your buck has a taste for the finer things in life, then this apartment accommodation will be right up his alley. Located in the secluded Mounts Bay Village this place is perfect for the buck's party that is keen to party hard in town but then put their feet up and relax in style back at the apartment.
These apartments are fully furnished and have everything you'll need for you stay, the grounds also boat an amazing swimming pool and tennis court so perfect for having a relaxing time the day after all the shenanigans. 2 bedroom units available for up to 4 people with one extra person allowed on a rollaway. Ideal for smaller groups looking for comfort and style.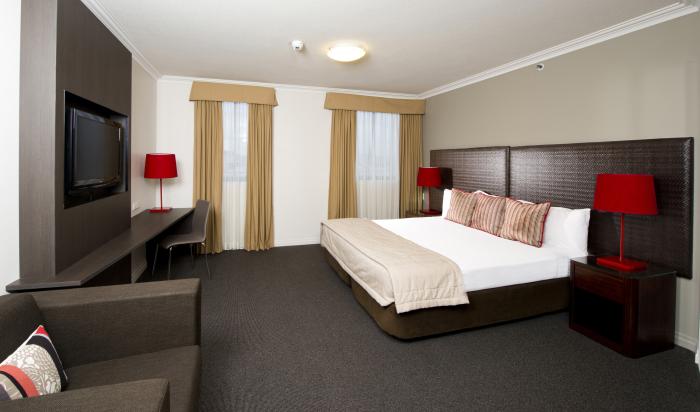 The Big Question for a Bucks Party?
One of the main questions we always get asked is are you allowed to have your actual bucks party at the accommodation? Unfortunately, the answer is no – while these places are happy to accommodate your mates and are fine with a few quiet beers between activities, any raucous behaviour or loud noises/music will not be tolerated.
That's why it's best to let GoBananas book you in with one our amazing activities where you can make as much noise as you like. Leave the accommodation for recovering – you're going to need it.