Office Party Ideas in Brisbane
Are you organising your Xmas Party or Office Party in Brisbane? Need ideas and help? Gobananas have a range of great office party options for you, so check them out below (not everything is on the website), so do get in touch and talk to one of our Brisbane party planners. Venues, Boats, Entertainment - you name it - we have it.
---
Brisbane Xmas Party Ideas
Best work Christmas Party ideas in Brisbane
That festive time of the year is now upon us where the much anticipated Christmas break and the Brisbane Xmas Party needs organising.
However, one not so lucky person gets handed the difficult task of piecing together the annual Brisbane Christmas party for their boss and all off their co-workers. Hopefully, before the Xmas trees are out, so you have plenty of time to organise this fun Xmas event in Brisbane.
Now don't get us wrong, planning a staff Chrismas party in Brisbane can be a lot of fun, but when you have to plan it for a whole bunch of people with very different tastes and high expectations, the thought of having to please them may have you reaching for your Christmas wine stash a little earlier this year.
But before you start drowning your sorrows, let us spread the Christmas cheer by giving you the perfect solution to your office party worries: US - GoBananas!
Yep, that's right, here at GoBananas we're pro's at planning a good Brisbane Xmas bash and would love nothing more than to help you put together something amazing.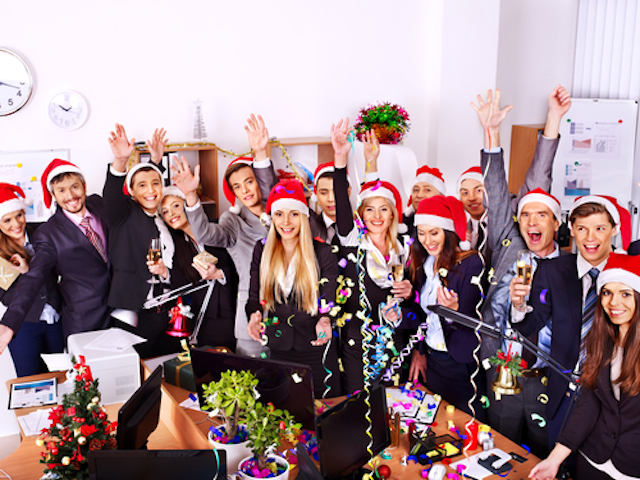 How we can help you plan the best Christmas party in Brisbane
• By offering you a wide range of unique and fun Brisbane Christmas ideas that far surpasses drinking booze in the staff room. Even if you haven't got a clue about what to do, you're sure to find something on our list that you like.
• We deal with all the boring stuff, its Christmas so you shouldn't have to be doing extra work to have a good time – leave dealing with the venues and suppliers to us, we'll make all the calls and get everything underway for your Brisbane Xmas do.
• Our amazing online itinerary makes all your party planning details easy to access and keeps everything in one place – this makes pitching your ideas to your boss so much better than having to sift through 20 emails or papers with a different activity on each. GoBananas even has a voting facility.
• You'll get your very own personal party planner who will be more than happy to answer any questions or chat about the party. You can talk them via phone or email – whatever works best for you.
To put it simply, GoBananas is your one-stop shop for organising the best Xmas do in Brisbane your company has ever seen, planning with us will make your life so easy you'll be wanting to put together next year's Christmas party too.
Top Packages for Christmas parties in Brisbane
Brisbane has so much to offer for your Xmas party; this vibrant city is buzzing with excitement at all times because there are just so many awesome things to do here. That in itself, though, can make choosing what to do exceedingly difficult – it can be a little overwhelming to make sure that you're choosing the right option when there's so much to choose from.
Luckily for you, however, we've done the research and found the best activities and venues on offer.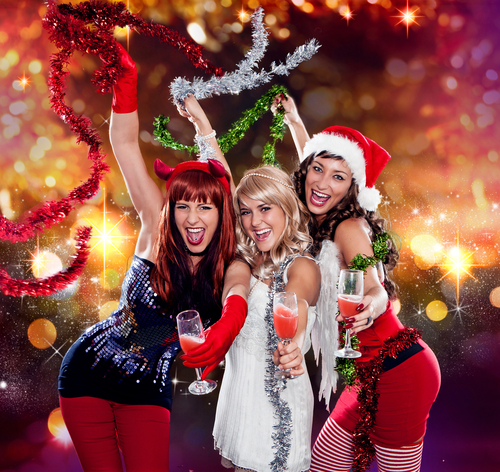 Best work party Xmas ideas in Brisbane:
Murder Mystery Party in Brisbane
If you're looking for something different and exciting for your Xmas do in Brisbane, then this fun activity will not disappoint. Just imagine, relaxing with your workmates over some drinks or a nice meal, when all of a sudden tragedy strikes as one of your colleagues is struck down by a person unknown. Small teams will have to work together and solve clues to find out who is responsible. You'll have a host who will run the game, and you don't have to act if you don't want to, just participate and enjoy the experience – although if you a have a flair for the dramatics, now is the time to let it shine. And don't worry, the victim doesn't have to lie still for the whole party – they can continue to mingle and enjoy lapping up all the attention as people try to figure out exactly how they met their end.
There are different themes to choose from, such as '1920's' or 'Hollywood' so a great opportunity for everyone to dress up.
This one is definitely a winner for your Xmas party in Brisbane, and with GoBananas at hand, we can organise the Brisbane venue as well.
River Cruise in Brisbane for your Christmas Party
Do your workmates need to let off a little steam after a long and tedious year?
Are they praying for a night away from the office where they can let their hair down, have a few drinks and just chill out with each other?
We bet the answer is YES! Well, luckily for you, we have the answer to those prayers in the form a big shiny boat that is sure to impress your colleagues and boss alike – imagine how relaxed your workmates will be cruising the Brisbane river for a few hours - ideal work do celebration.
We have a wide range of party boats on offer to suit most budgets, group sizes and needs, so you're sure to find the perfect option for your Brisbane Xmas function.
Whether you're after a BYO boat, so everyone can bring along their beverage of choice, or maybe you'd prefer a fully licensed bar where you can treat everyone to a drink or two? If you're looking for a boat with some delicious catering options, then we've got the boat for you.
Just let us know what's important for your Xmas Party in Brisbane, and we'll get it sorted.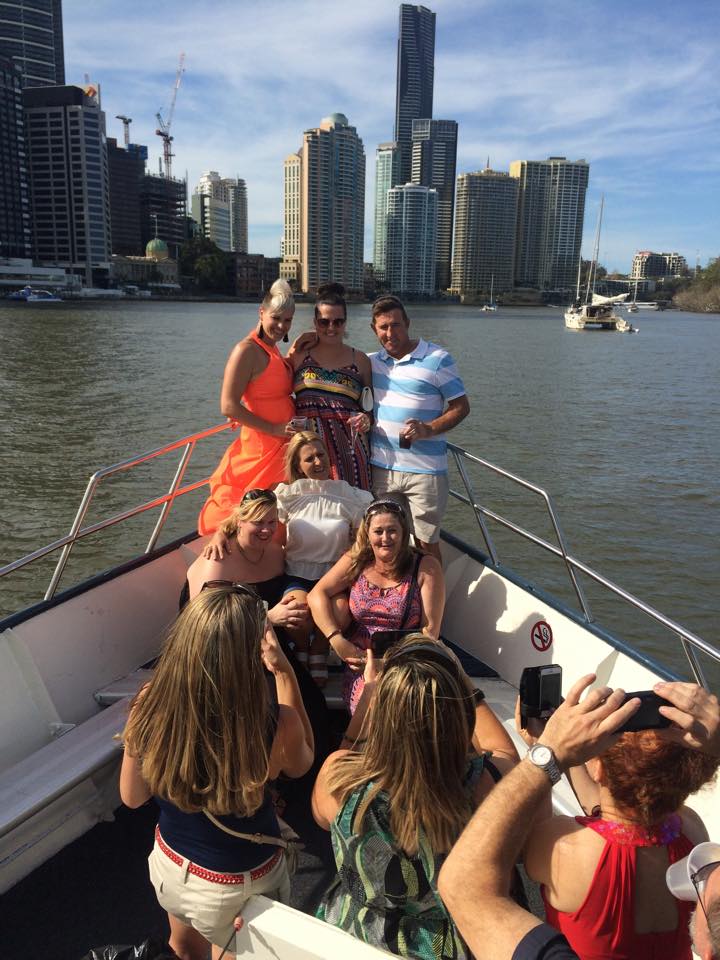 Christmas Party Venues in Brisbane
Are you looking for a suitable venue for your Xmas party in Brisbane? GoBananas has a huge range of venues we work with.
Smaller function room spaces are hard to find in the city, but rest assured GoBananas have found some great spots. Talk to us today about your requirements.
Larger Xmas Party venues in Brisbane - we can easily accommodate large groups and create a Xmas Package including your entertainment, venue and food.
Here is some great Xmas Packages in Brisbane
Venue including a casino theme and tables
Venue including murder mystery night
Venue including entertainment such as DJ, photobooth
Venue with a fun quiz night
Venue with comedy entertainment
Christmas Cruises in Brisbane
Smaller Xmas Party Groups find these packages suitable
Dinner and stand up comedy show package
Room Escape with Dinner afterwards
Party Boats around Brisbane
Murder mystery event with smaller function room
Party bus pub crawl around Brisbane
Let GoBananas organise a fun work Christmas Party in Brisbane. Don't settle the same thing every year or just drinks at a pub. Contact GoBananas today either a phone call, enquiry form or live chat and see what we can do.
Your Xmas Party in Brisbane - let us make it a fun one.