Hens Party Hunter Valley!
We only deal with the best hens accommodation in Hunter Valley!
Booking your hens party Hunter Valley with us will be ridiculously easy!
A great selection of fun and exciting hen day activities for you
We can make sure you have a wild and crazy hens night!
We make sure your Hunter Valley accommodation will be nice, clean and awesome!
Hens party Hunter Valley - What Makes it A Great Hen party Location
Hunter Valley is one of the most glorious, picturesque and underrated places for a fantastic hens party. With its what seems like a never-ending run of wineries, fun day time activities and excellent ways to spend your evenings. This is a perfect hens weekend location for you ladies who want to spend some real quality time together.
How To Get To your hens party Hunter Valley
Located less than 2 hours drive from Sydney, this is the perfect location for all the city people trying to escape the big smoke, get some quality time together, breathe fresh air and enjoy beautiful wineries. 1 hour from New Castle and any other towns located around New South Wales makes this a perfect location to have your hens party.
hens party hunter valley - Amazing Accommodation
When it comes to amazing places to stay, Hunter Valley really does spoil you ladies. We only use the most awesome places here. We offer accommodation where you can take in a nice massage or some beauty treatments, or perhaps you want a place where you can have a little game of tennis, followed by a nice relaxing walk around some pretty awe-inspiring grounds. Your accommodation when you have a hen weekend in Hunter Valley is a huge part of what makes your weekend here so special. Gobananas can organise a hotel resort with twin rooms or motel type accommodation. Simply let us know your hens party accommodation budget.
Hens party hunter valley - The Top Three Ideas
Make sure your hen day is a lot of fun by checking out these amazing, Hunter Valley hen day ideas.
Wine tour Hunter valley - hen parties
Hunter Valley is home to some of the most amazing wineries in the world! A wine tour here is essential. The amazing, Audrey Wilkinson Winery is home to one of the most gorgeous farm houses you will ever see! With its amazing lake view setting and lovely little cafe, Gartelmann Wines is a winery that you must go to on a wine crawl. Another top place you will want to go to on a Hunter Valley wine tour is, Pepper Tree Wines which will let you sample some amazing wine and take a nice tour of their impressive grounds. There is just such a great number of amazing wineries here in Hunter Valley that being honest a wine tour is going to be the main event of your hen weekend here….. Which is awesome if you ask me!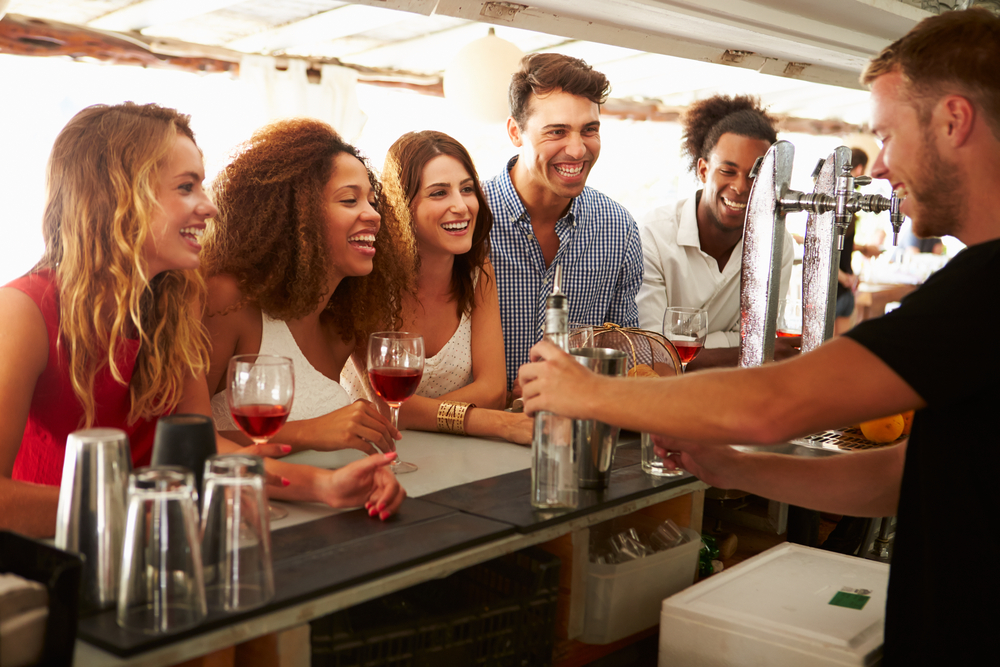 Master Cooking Class in hunter valley
With a couple of different options for you, a master cooking class is a great Hunter Valley hen day idea! Here you will be either making a quick, but a very tasty meal or spending a long time really getting to grips with the art (yes it is kind of art) of putting together an amazing meal. Set in one of the most amazing wine yards in Hunter Valley a big part of the fun here is watching your friends who are horrible cooks either shine….. or just make the most god awful food that your dog would turn down! This is cool as you will actually learn how to be a better cook, but also you get to do something fun with your friends.
The Top Hunter Valley Night Ideas
If you are not too tired from you wine crawl and to tipsy from your day time wine tour. Then you will have a great time with these fantastic, Hunter Valley hen night ideas.
Sexy Male Stripper
You ladies owe it to the bride to be to let her see a hunky male stripper……. No matter if you wants it or not! This is a lot of fun and your male stripper will put on a fun, sexy and actually well-choreographed show for you all. The bride will get a lot of special attention and no matter if you is wooing and getting right into it or if she is bright red with embarrassment, this is a lot of fun!
The Top Four Hunter Valley Restaurants
Eating in Hunter Valley is a real joy and here I have for you the best restaurants.
Lillino's
For a nice Italian meal during your Hunter Valley hen weekend, you have to go to, Lillino's. This is a great restaurant that offers a number of great Italian favourites such as pasta, pizza and spaghetti! You ladies will be able to wash this down very nicely as they also have some of the most amazing local and Italian wines on offer.
The Cellar Restaurant
Enjoy some really nice food in the award winning, Cellar Restaurant. This is just such a nice place with a roaring open fire (well when the weather gets a little cooler) and just really friendly and happy staff. A nice meal here is going to be a highlight of your hen weekend.
Circa 1876
Wow is what you will say when you first step inside, Circa 1876…… and then step back out again! You see, you ladies can actually have your meal outside here which is well worth while doing because the setting is just amazing! Offering a fantastic, gourmet style menu designed by a top of the line chef. A hen weekend in Hunter Valley is not complete without a tasty meal here.
Molines Bistro
What is it with Hunter Valley and these restaurants that are in amazing locations? Molines Bistro is designed to make you feel like you are dining in the South Of France. The food, the décor and just the general atmosphere of this restaurant really does capture your imagination and make your feel like you are a million miles away! For a classy and fine dining experience, you will really struggle to top, Molines Bistro.
The Top Four Hunter Valley Bars
If you can handle a few more drinks after all the wine tasting that you have been doing during the day then check out these amazing, Hunter Valley Bars.
Harrigan's Irish Pub
Harrigan's Irish Pub is a great bar for you ladies to get your, Hunter Valley hen night off and rolling in the best possible way. With its Irish charm, friendly staff and huge wine list. This is a bar where you will be getting very tipsy, very quickly. Set in some very nice grounds, Harrigan's Irish Pub is just a really cool place that you feel wants to be a rocking, wild type of bar, but manages to dial it back a little.
Infuzion
Now this is classed as a restaurant first, but if you ask me the reason you ladies want to make a stop at, Infuzion is that there is this really laid back and borderline funky lounge area that allows you to drink a few glasses of wine or some cocktails in a more "sophisticated" type of place. If you are looking for a good bar to have a few drinks to get your hen night started properly then this is it.
Bodega Bar
The Bodega Bar is part of the Cypress Lakes Resort, but unless you're actually staying here who actually cares! The Bodega Bar is really cool in that first of all its huge so even you girls who have a huge hen party will be ok and able to sit close to each other. But also the bar overlooks a really nice lake.
Potters
Ok we are taking a break from all the wine for a moment to talk about, Potters. This bar is just all about beer (well they do have other stuff, but you know what I mean) this is the only bar in Hunter Valley that has its very own brewery and as a result they serve up their own beer! Beer that you cannot sample anywhere else. Even if you are not normally a beer drinker, you will have fun sampling all the local beers here.
What Do The Tourists Love To Do In Hunter Valley
If you want to know what the tourists love to do in Hunter Valley then one of the most popular things here is a nice, Balloon Safari which will take you high above Hunter Valley, you will get to see how amazing this little gem of Australia is when you are high up in the air. This is a great thing to do during your, Hunter Valley hen weekend and if nothing else, you can point out even more wineries for you ladies to hit up once you land!