Perth Hens Party Ideas
When you've been handed the daunting task of planning the all-important Perth Hens Party it can be a tad overwhelming to come up with ideas that will impress the bride and a large group of girls. Well, here at GoBananas we work closely with the very best suppliers and venues to ensure that we can offer our hens parties first-rate activities and packages for their Hens Day in Perth. We have a wide range of outings on offer to suit every hen, whether she's seeking some excitement or hoping to get a little silly, or even if she just wants to relax with her girlfriends, we're certain to have something she'll love.
Take a look below for some of our
Top Contenders for an outstanding Perth Hens Day
Life Drawing Class in Perth
Ideal for the Perth Hens Group looking to add just a touch of mischief to the festivities. This naughty but nice activity adds will give your hens party the slights risqué vibe that every Hens Party in Perth needs but will still be appropriate enough for the future mother in law to attend. Your friends will certainly enjoy it and the we promise the views will make this hens day something to remember.
Dance Classes in Perth
Dancing is so much fun and even better when you do it with your besties. That's why we think that dance classes are an excellent activity to incorporate into your Hens Day in Perth. We have a few different styles on offer including belly dancing, burlesque and pole so let us know what would suit your hen best and let us take care of the rest. Ideal as a daytime activity before the nighttime fun commences.
Wine Crawl in Perth
Definitely a great option for those Hens Groups in Perth keen to chat with friends on a relaxing day. This is a hassle-free activity where we can take care of almost everything for you; included is your private bus for 5 hours with a driver who's just there to get you from A-B, no boring tour guides here, entry into 2 different wineries where you will get to taste 4-6 different wines at each with the option to purchase some of your favs from the cellar door. Most places have a restaurant or café onsite as well so you can stop off for a lovely lunch. A very popular activity for those hens that just want a chilled Hens Day Out in Perth!
Cocktail Class in Perth
Every girl has their favourite go-to cocktails that they love. Wouldn't it be awesome if you could find out exactly what goes into making these magical concoctions? Well now you can learn all those tips and tricks from an experienced bartender who will show your group how it's done and you can even try your hand at mixing them yourself. Best part of all? You get to drink them too – definitely a great option for those Perth Hens looking to have a laugh with mates and maybe even learn a new skill.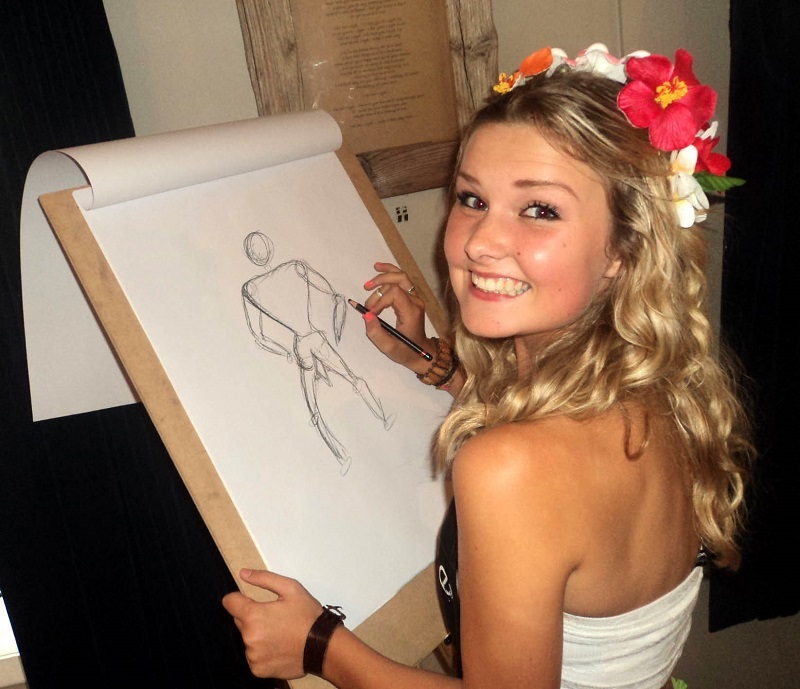 Why book your Hens Day in Perth with GoBananas?
So now that you've read about some of the fabulous activities we have available, you're bound to be wondering what GoBananas can do for you in terms of planning your Perth Hens Day. To put it simply, GoBananas is the one stop shop to a foolproof Hens Party in Perth – let us explain why:
• Your own personal party planner – don't talk to 5 different people every time you ring up. With your own party rep there's no unnecessary repetition and you'll have someone who is genuinely interested in your party and wants you to have a great time.
• Experienced reps – As we've been doing this for quite some time now we have a few tips up our sleeves that we will happily pass on to you to ensure that your planning process will go as smoothly as possible. If there's anything you're not sure of or if you have any questions our friendly reps will be more than happy to offer you any party advice and suggestions where needed.
• Interactive online itinerary – our user friendly online system allows you to access all your planning details in one easy place. No scrolling through old emails trying to find that one bit of info, as we update things on our end it automatically changes on your end too so you're always in the loop.
• Group payment system – No one wants to chase their friends for money, it's awkward and uncomfortable for both parties. With our group payment system however those dreaded conversations are a thing of the past – just input their details, allocate the amount they have to put in and they can pay us direct.
• We do all the boring work for you – One of the most frustrating things about planning a big party can be having to call 10 different people confirming different things. When you book with GoBananas however, we'll take care of all the nitty gritty stuff for you so all you have to do on the day is show up and take the credit for organising a perfect Hens Day in Perth.