hens party in Perth - Why Gobananas will give you a fantastic Day
. No one knows Perth like we do!
. Your hens party will be amazing!!!!
. We will make sure that booking your Perth hen party is no hassle
. Our staff are all cool and will take good care of you!
. We will show you what the best Perth hens activities are!
Why Perth Is A Great Hen Party Location!
Perth has to be one of the top three places in the country for a hens party. Ladies from all over Australia love to come here for a last couple of nights of freedom! A Perth hen party is one that is going to be filled with fun day time activities and also a great Perth hen party which you will all fondly remember forever!
How To Get Here
Is your group not based in Perth then Making your way to Perth is not going to give you girls any major problems? You can get here in the car if you are only based a few hours out of Perth. Or planes are the next best thing. All great ways to get to Perth.
The Best Hen party Perth Ideas
Make the most of the day with these amazing, Perth hen party ideas!
Special Wine Tour for hen groups
Perth is known for its amazing wine and any Perth hen day activity that mixes drinking with "sightseeing" is awesome in my book. Your Swan Valley Wine Crawl will see you have the chance to see some of the best wineries in Australia. Such as the gorgeous, Faber Vineyard with its more laid back and easy going take on life. One of the more "picturesque" wineries in Swan Valley is The Carilley Estate which as well as making some nice wine has some of the most amazing and awe inspiring views you will ever see! The large gates of, Sittela let you know right away that this is a special place. What is really cool about this winery is that as well as the wine, the vineyard and what you would expect there is also a really nice restaurant as well. This is just a small taste of the amazing wineries that are located here and places you would see by booking the Gobananas wine crawl designed for hens parties especially. No boring tour – just bus with music playing great tunes.
Classy, But Sexy life drawing Class!
You have to see plenty of naked male flesh during your hens party in Perth. Well here I have a way that really perfect in that on one hand you have your naked guy to check out and then on the other hand you have a fun activity where you get to draw the guy. Some ladies like to take some pretty creative liberties with the models "bits" if you get what I mean. It is all meant to be in good fun and I am sure you will all be laughing at the end of the session as you share your works of art with each other.
Other great Ideas for later on
Make sure your hens party in Perth is one to remember by having the best hens night possible!
Boat Cruise On The Swan River
A few drinks on a boat has long been a favourite of hen party groups who either lives in Perth or comes to Perth for their hen weekend. And if you ladies want to make sure your hen party is one hell of an awesome night then cruise on the Party Boat is the way to go. You have the choice of two locations to set sail from, Barrack Street or Freemantle. So you can spend the day being all classy and checking out wineries and then you can unleash your party side once you get on board here! What makes a trip on the Party Boat so awesome is all the little extras you can have. Drink and food I think are pretty predictable and something you would expect, but if you really want your adventure on the Party Boat to be extra special then bring a stripper or topless male waiter on board……… That is right! You can hire a male stripper who will set sail with you, take their clothes off and show you a great time!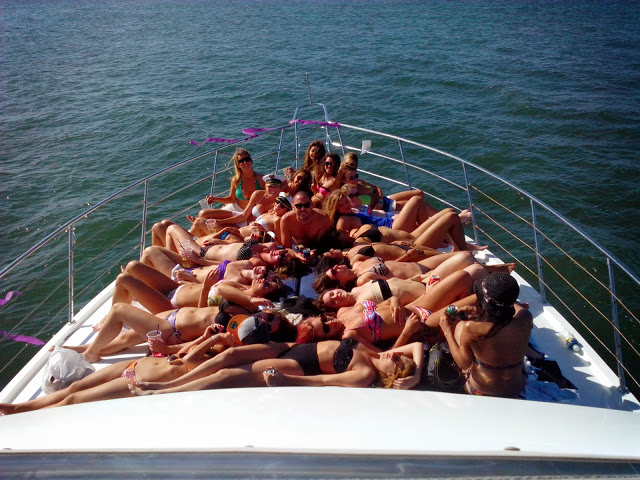 PErth Party Buses for hens parties
If you are not too drunk from all the "tasting" that you have been doing at the amazing, Swan Valley wineries. Then I suggest you book a Party Bus for your hens party in Perth! This is the craziest, wildest and actually most convenient way to see the best bars that are in Perth. These guys know that no one wants to have to walk to the next bar in their sexiest heels and shortest dress. So they will take you on their Party Bus with its funky seating arrangements, stripper pole and their bring your own beer on board policy! The Party Bus will take you to 3-4 of the best bars in Perth all the while with crazy staff keeping the party going and some amazing tunes for you to dance to.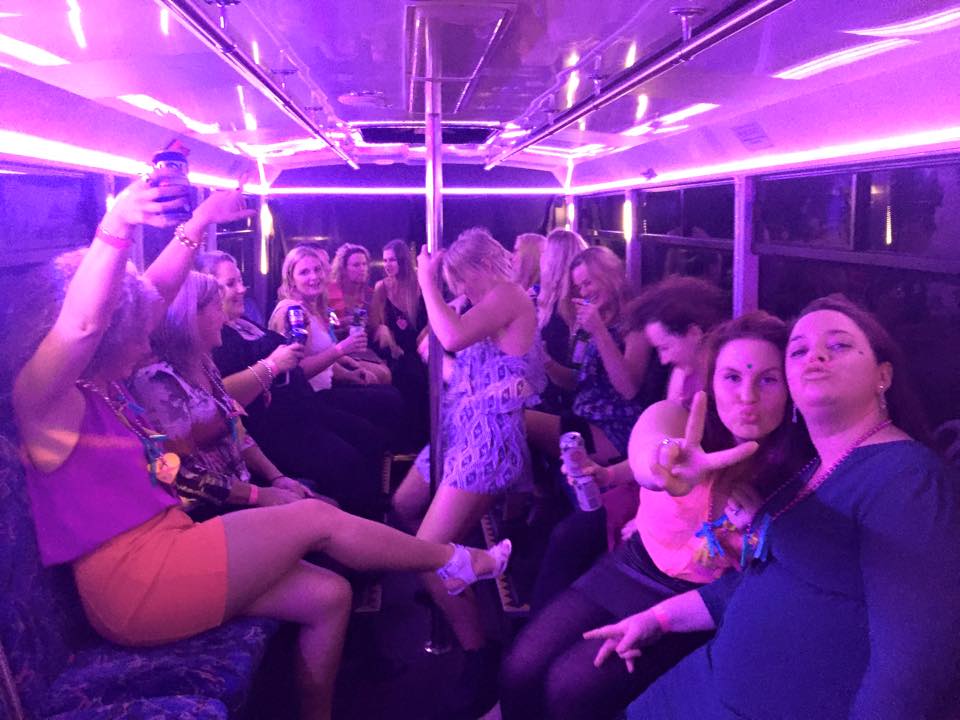 The Top 3 Perth Restaurants
Eating in Perth is nice and easy thanks the amazing amount of nice places to eat!
Perugino
First of all I thought that during your Perth hen weekend, you may want to do a little, fine dining. Well one place that is very classy and also offers some nice food is Perugino. This is a funky Italian that offers all kinds of nice Italian delicacies and it offers a very "special" type of atmosphere.
City Heart Indian Restaurant
Here I have a place for you girls who like things a little bit spicy! City Heart Indian Restaurant is the kind of place that walks the fine line between being a good fun place to eat and up market. The food they serve up here is not only very nice, but it is also very reasonably priced. If you are worried that it may be a little too spicy for some members of your hen group. Then they do have a few more mild options that will not set your mouth on fire.
The Roman Palace
Last of all I have The Roman Palace which is for you ladies who just want your hen night to be all about fun. I say fun because The Roman Palace serve some of the most amazing pizzas I have ever seen. Seriously these things are freaking huge! If you want to just have a good laugh, a few glasses of wine and some very tasty food then this is the place you need to go.
The Top Perth Bars
While Perth may be more well known for its wine! There are still some awesome bars for you ladies to go and get very tipsy in!
Wolf Lane
I am sure that many of you like your cocktails and at Wolf Lane these guys are all about mixing and coming up with the best cocktails in Perth! This is a very cool bar and with its laidback atmosphere and pretty funky style. It is the kind of bar that you would use for a few, what I like to call "warm up drinks" before your hen night really kicks into overdrive!
Ferrara Karaoke Bar
Ferrara Karaoke Bar is one of Perth's longest running karaoke bars! Many ladies have had an amazing hen night here. Singing all their favourite songs… all the while making sure to stay hydrated with plenty of glasses of wine and cocktails! This is just a really fun night out and even if you do not like to sing, you can have a good laugh watching and listening to your friends….. or actually maybe even covering your ears!
The Top 3 Perth Nightclubs
When coming up with Perth hen night ideas, what club to go to is one of the first things people think about. Well here I have for you the most popular nightclubs in Perth!
Geisha
I thought that I would start off with the most, exclusive, up market and VIP nightclub that Perth has to offer and that my sexy ladies is, Geisha. This is the place the VIP's and cool people want to come and party so if you ladies want to mix it up with all the cool and hip people of Perth then this is the nightclub for you.
Air
For a funky, unusual and pretty all around awesome night out I highly recommend, Air Nightclub. This is just such a fun place to party with its really fun and different "air pane cabin" style. The staff here are called cabin crew and if you make sure to let them know that you are a hen group then you will be well looked after and really have an amazing night! With well-priced drinks and a good mix of modern and classic club tunes, Air is a club where a fun night is always going to happen.
Ambar
Last of all I have for you a club that is not pretentious, up its own backside or anything like that! Ambar is a club where having a jumping over the top good time is priority number one! With some amazing DJ's this is a club that is just all about having a wild party. And if there is any time when you really want to go all out and have one hell of a wild party it is during your hen night! With different areas for you to go and drink/party in, Ambar is a club that will keep you happy way into the early hours of the morning.
The Touristy Side Of Perth
Perth is a great place if you want to do some good old fashioned sightseeing during your hen weekend. For me the best that Perth has to offer when it comes to tourism (not counting the amazing Swan Valley of course) is their wild life. Perth Zoo is a place where I have known more than a few hen groups to go for a couple of hours and really enjoy themselves. Or if you want to get really up close and personal with some wild life then go to, The Aquarium Of Western Australia where you can put on a wet suit and get right in there with some amazing creatures! These are two tourist attractions that would be a lot of fun during your Perth hen weekend I can assure you of that!