Adelaide Bucks Accommodation
Need a place to crash and recover after the big buck's night in Adelaide?
Heading to Adelaide for the ultimate buck's night and need a place to crash? Well we've got you covered. Finding accommodation for a buck's groups can sometimes prove to be difficult feat, mainly because a majority of places will hear the word 'bucks' and send you packing. But here at GoBananas, we know that not all buck's groups are the same and that you are your friends are perfectly capable of not burning the place down.
And it's for that reason that we've done a bit of a ring around and found a few places in Adelaide that are more than happy to let you and the guys crash for a night or two.
So take a look below for a couple of our top accommodation options for buck's in Adelaide:
Apartments for Buck's groups coming to Adelaide
If you're looking for accommodation that will add a touch of class to your buck's weekend then this apartment accommodation may be just the ticket. Centrally located to Adelaide CBD you're only a stone's throw away from local bars, night clubs and restaurants. Or if you feel like eating in, these apartments have fully equipped kitchens so ideal for whipping up an amazing buck's party breakfast and sitting out on your private balcony with mates.
It's the perfect place to recover from all that hard partying.
Bucks Friendly Hostel in Adelaide
For central location and somewhere that won't break the bank this bucks' friendly hostel is the ideal accommodation for you and your mates. Dorm style accommodation is great for the buck's group that just needs somewhere to rest their heads after a night on the town and with clean and cosy place you'll be more than comfortable here during your stay. Located near pubs, night clubs and eateries it'll be only a short crawl home once they call last drinks.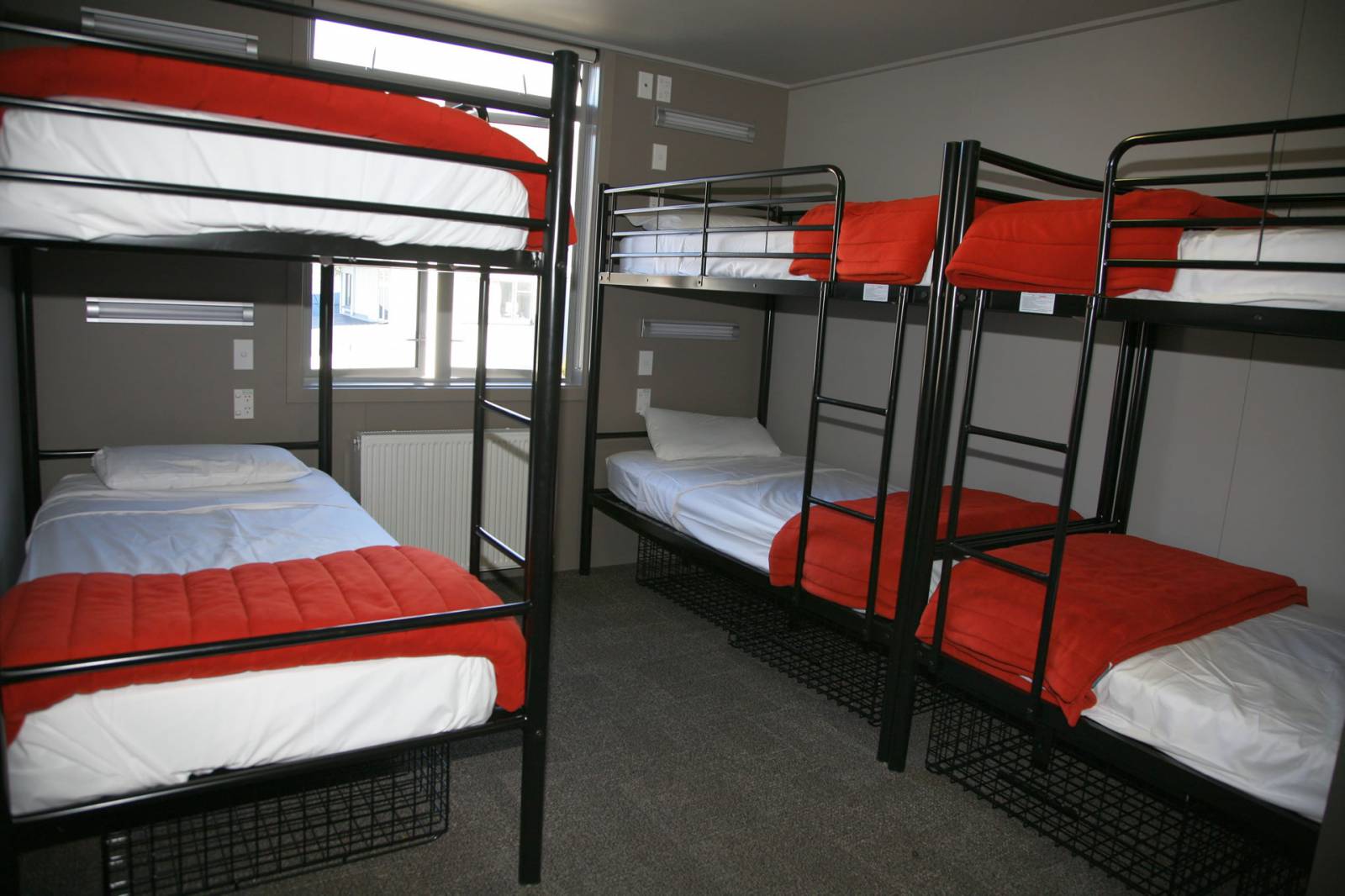 The one bucks question everyone asks
One of the main questions we get asked when booking accommodation for buck's is are you allowed to have a portion of the actual buck's party in your room/on the premises?
We're sorry to tell you but the answer is no – these places are for sleeping and having a chilled out time with mates. Any loud noises, drinking or partying that disturbs other guests, will get your group swiftly booted out and no refund given, we don't make the rules but we do have to pass them on. Save the hard partying for the clubs and the awesome activities we've booked for you and you'll have an awesome buck's weekend in Adelaide.