Crazy Canberra Bucks Night
How to have a great buck's night in Canberra!
Before we get to the fun stuff (like our amazing activities) there's a little bit of ground work that you as the organiser need to cover first. To start with, its super important to find out what your buck is hoping to do, does he just want to have a quiet night chilling with mates, or is he looking to get a little bit silly? Is he hoping to do a few different things or just stick to one place? How many people is hoping to invite? And are there any conditions when it comes to inviting some gorgeous girls to join you?
Once you've got the answer to just a few quick questions, we'll be well on our way to planning a kick ass buck's night. For example, there is zero point to booking a party boat if the man of the hour doesn't have strong sea legs, nor is there any point to booking a stripper if his bride to be has vetoed it – where not here to get the guy in trouble.
What we are here for, is to give you some awesome ideas and then take care of all the boring stuff for you.
Apart from chatting to your lovely party planner, you won't have to call any venues or suppliers, you won't have to check times and organise routes or transport, heck if you don't feel like it you don't even have to chase your mates for their $$.
Pretty much all you have to do is show up on the night and bask in the glory of pulling together such an impressive Canberra buck's night.
But what to do?
Whether you're a local or out of towner, it can still be difficult to decide what to do and where to go for the big buck's night. Well here at GoBananas we work closely with some the area's top venues and suppliers, and as such can offer you some pretty sweet ideas for a buck's night in Canberra. Read below and get excited because these options are awesome and this is only just a few ideas:
Function Room for Bucks in Canberra
Located just short 10 minutes from Canberra's CBD is a great old style pub that could well be the setting for the best buck's night ever. With 2 rooms to choose from depending on your group size it's guaranteed that you and the boys will have plenty of room for any buck's party buffoonery you may have planned. Included is room hire, security guards, $500 behind the bar towards food and drinks as well as a sexy female stripper for the lucky lad.
This one is a pretty sweet deal if you ask us.
Canberra Topless Waitress
Book these girls and your mates will thing all their Christmases have come at once. These ladies are sexy as hell and know how to keep the party going and will be more than happy to help keep the lads fed and watered throughout the night. We can organise these beautiful babes at a function, poker night or party boats and buses. They'll definitely be an asset to your party.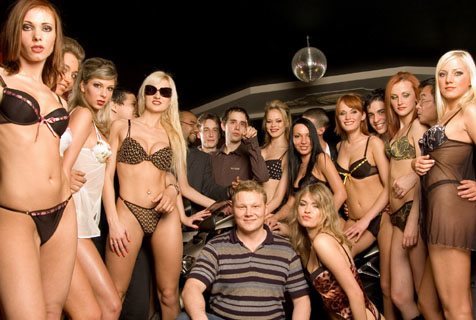 Party Bus Pub Crawl in Canberra
If the buck is the type of guy who likes to keep things moving then a pub crawl may be just what he needs. This bus is massive and can fit up to 60 of your mates so it's perfect for those larger groups that don't want to stay put in one place for too long. With an awesome sound system and funky party lights our driver will take you around to some of Canberra hot spots, some of which you might even get a free drink. Oh, and you can also bring a few beers to have in transit so the party never has to stop.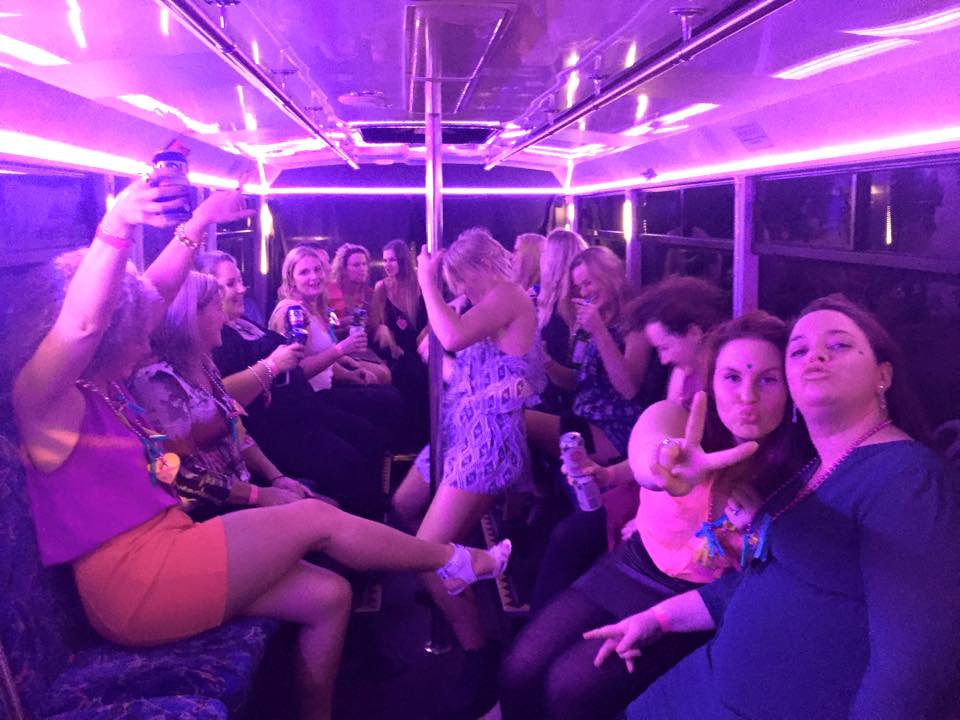 Party Planning 101
Now that we've grasped your interest by giving you a sneak peek at some of our great ideas, indulge us for just a moment longer and take a look at some our top tips for hassle free planning and a stress free Canberra bucks night:
• Set a budget and stick with it – you don't want guests pulling out because they can no longer afford their share
• Don't try to please everyone – it's impossible. As long as the groom is happy then everyone else should be too. It's his night.
• Book early – not only will you have better chances of locking in what you want but it's way less stressful when everything is set in place well ahead of time.
• Don't start the night off with heavy drinking, especially if your hitting up more than one place. Trolleyed mates won't get you into pubs whether it's pre-booked or not.
• Take note of any venue terms and conditions that your party rep informs you about, we don't like keeping back damage bonds but sometimes we have to - don't be that group.
• But most all – HAVE FUN, while we have to outline all the rules we mostly just want you and your mates to have an incredible time. So relax and enjoy putting together the best buck's night in Canberra.