Having An Awesome Bucks Party IN Sydney!
We offer a no hassle service!
No one knows, Sydney as well as we do
Booking your Bucks Party in Sydney with us, really is nice and easy
The best selection of bucks party activities are here!
We want to make sure your Bucks Party in Sydney is amazing!
Why You Should Have a Bucks party in sydney?
As the largest city in Australia, Sydney is a city where there is just a crazy amount of different things for you blokes to get up to! It is jam packed with crazy and fun things to do not only during the day, but also when it gets dark then you guys can have the craziest and most wild bucks party in the world!
Getting To Sydney
Getting here is perhaps easier than any of the other major cities that are in the great country of Australia. This is a tourists paradise and as a result if you can drive or ride on it then you can get to Sydney on it. The ease of getting here is actually one of the reasons so many bucks groups love to come here.
The Best bucks party sydney Ideas
Let me tell you just picking three out of the many great Bucks Party Sydney activities was hard as nails, but I can honestly say all three of these are a lot of fun and will make your bucks party one to remember!
Bucks party Go Karting in Sydney
For you blokes who love video games like Mario Kart, Need For Speed and other crazy racing games, you will get a real kick out of a few hours on the go kart track! Go karting is one of the most fun and in general, best bucks party activities you can do. Not only is this a great deal of fun and the karts you will be racing in are not only fast, but handle like a dream. Go karting is an activity that is also very easy to learn. So yes even your friend who struggles to drive down a straight road will be able to get to grips with this. Go karting is full of laughs and it's even more interesting and competitive when you make a prize for the winner and a forfeit for the loser!
Skirmish/Paintball around Sydney
Skirmish paintball is easily a top three bucks party activity all over the country and Sydney is no different. You boys will be armed with the latest paintball guns that will certainly leave a mark on your mates arse when you sneak up behind him and shoot him. Once you are put into your teams and given your game scenario it's up to you blokes who you will play the game. Will you work as a team and come up with some tactics to take down the enemy? Or will you just run around the course like a bunch of Rambo wannabes shooting at anything that moves? Either way you are in for one hell of an awesome time! GoBananas works with 3 different locations, so a place near you is not a problem.
Party Boats in Sydney Harbour
One of the top activities to do for a bucks party in Sydney. Private boat cruise with strippers and topless bar maids. Cruise around Sydney Harbour for 3 hours with plenty of drinks, food and entertainment. Gobananas has some amazing boat packages incorporating all of that. Most of the boats leaves from Kings Street Wharf so nice and handy for later on hitting the bars and night clubs.
Choose from a great selection of party boats that are especially suited to a bucks party – we have the top party boats in Sydney and this will make your bucks day unforgettable.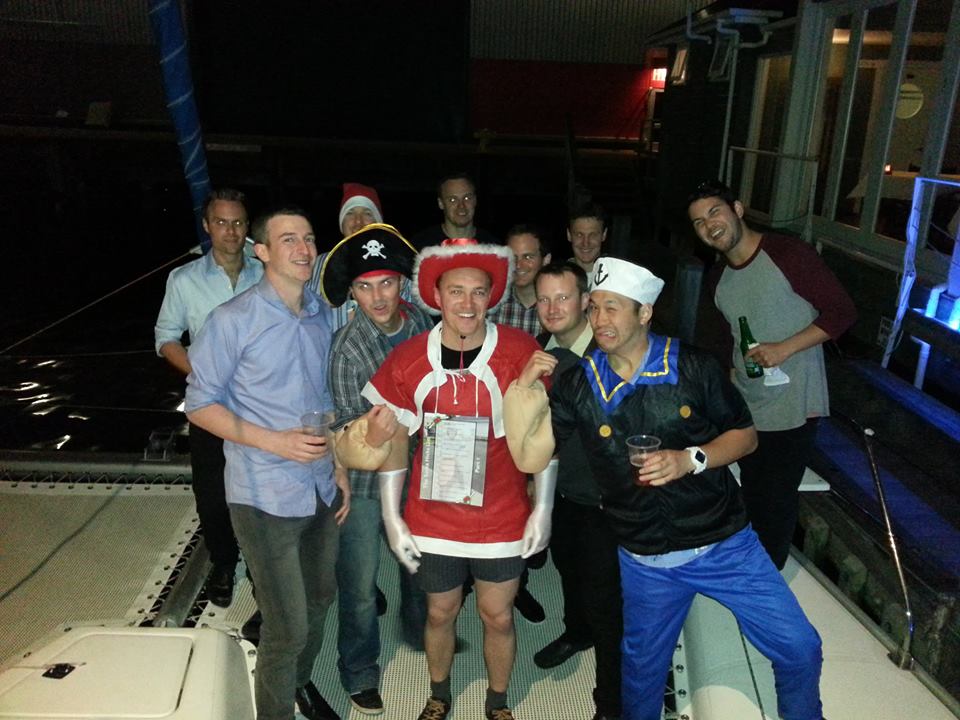 Some Amazing Bucks Party Sydney Night Ideas
The city of Sydney really comes alive when the lights go down and here are three of the best things you fine gents can do.
Comedy Club
All us blokes love to have a good laugh and what better way to start off your bucks party festivities than with having a few stand ups tell you some dirty jokes, funny stories and even some amusing songs. All the while you and your mates are kicking back, drinking and just lapping the whole show up. You never know who is going to be on stage, but you do get a good mix of acts you know and people who are up and coming.
Sydney bucks Party Bus
Most of us blokes have been on a pub crawl at some point in our lives and a bucks party in Sydney is a time where it is almost legally required for you to go on a pub crawl. The problem is that first of all who actually wants to walk? And also what pubs do you go to? Well by getting on the Party Bus you do not have to stress, make any decisions or even walk very far. The Party Bus has been totally pimped out to the max with some bad ass seats, a booming sound system and just an all-round great party atmosphere. You will be taken to a few different pubs on the bus and in general just have a great night!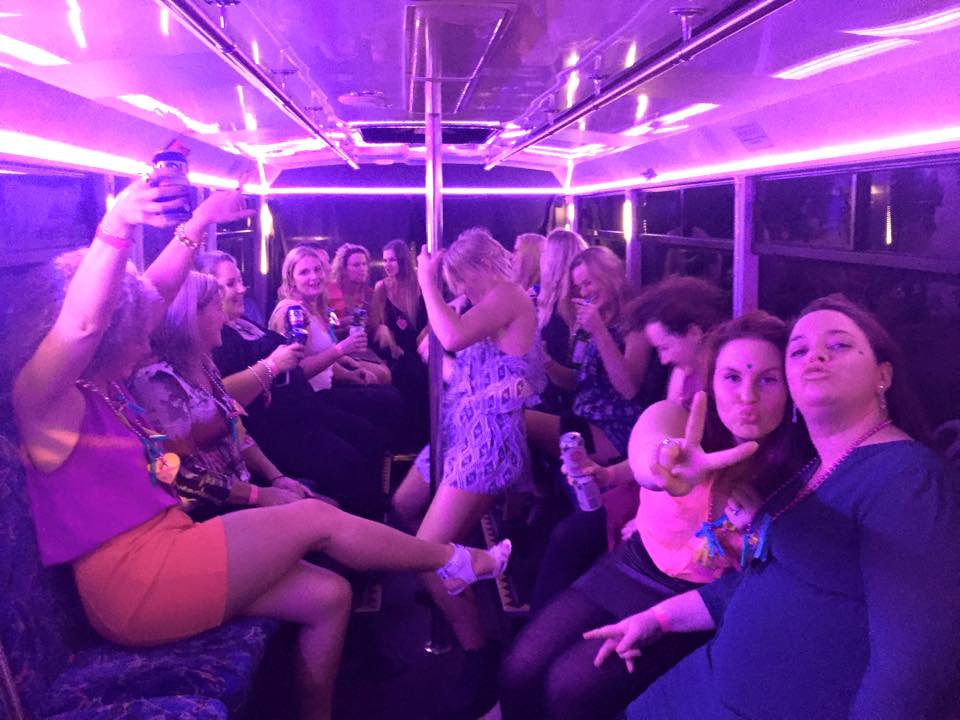 Sydney Gentlemans club
Let me tell you boys there is nothing wrong at all with checking out some fine, sexy ladies at a strip club. A Sydney bucks party is pretty much a free pass for your whole bucks group no matter if you are single or married to look at some just gorgeous women. A few hours at a strip club is something that is very popular on a bucks party. And to make the night that little bit more special you should stop being tight SOB's and chip in to get the groom his own private dance.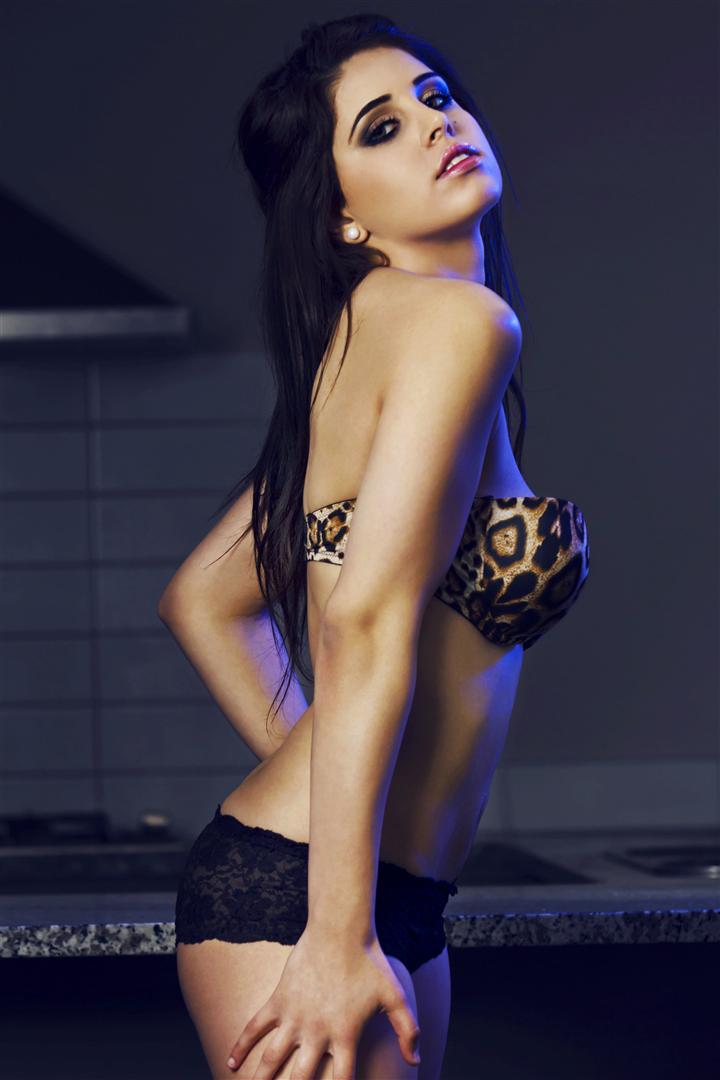 Top 3 Sydney Restaurants
Sydney has some of the finest places on the planet to eat and here are three of the best.
Hard Rock Café
Let's start with a place that rocks…… literally! Yes I know that The Hard Rock Cafe is not the cheapest place to eat. But they do serve up some damn fine burgers and the real charm of this place is all the cool music memorabilia they have on the walls.
Luciano Pizzeria
There is not a person on the planet who does not love pizza! Well a nice meal at Luciano Pizzeria is perfect for a group of blokes on a bucks weekend. Here they have just a crazy variety of pizzas. With your normal margherita style pizza to more exotic and fancy styles of pizza. This is just a nice and fun place to eat which makes it perfect for you guys.
Chur Burger
Us blokes love burgers and Chur Burger is home to some really huge burgers. I am talking so huge that you actually do need to use both hands and maybe even balance it on your chest to hold these monsters! What makes Chur Burger great for a bucks night meal is that they offer a good range of plain and "normal" burgers as well as burgers that are stacked with more stuff than seems humanly possible.
Top 3 Sydney Bars
What is a Sydney bucks night without a stop at a few dozen bars? Here are three of the best bars that the great city of Sydney has to offer you blokes.
Spawn Point
The first bar I have for you blokes is really cool and unusual. Spawn Point is a gaming bar! So as well as having a few beers, you guys can also play some video and arcade games as well. This is an awesome place to go and they have a good mix of retro and more modern video games. So if you still fancy yourself as a master of Mortal Kombat, Spawn Point lets you put those skills to the test.
GPO Grand
GPO Grand is a really weird, but cool bar. They of course have a well-stocked bar, but they also have live entertainment here. They have a pretty wild and crazy cabaret show and they even show live sport here as well. In all you never know what a few drinks at the GPO Grand is going to turn into!
The Baxter Inn
This is a bar for you gents who want a little sophistication during your Sydney bucks night. The Baxter Inn is a whisky bar that has a really funky and old school décor going on and some of the finest whisky you boys will have ever had the pleasure to drink. It's not the kind of bar you will spend hours in, but it's well worth a visit for a couple of drinks at least.
Top 3 Sydney Nightclubs
Sydney is a city that has one of the best club scenes of any major city in the whole world! Here I have for you guys three of the best nightclubs that are in Sydney!
Home
For the classic Sydney, big club night, you really will struggle to beat, Home this is a pretty large club spread over a couple of floors. So there is plenty of areas for you guys who like to think you can dance like Michael Jackson to get down on the floor. And there are some more quiet areas where you can just sit back and watch the ladies dance on the floor while you have a few drinks.
Civic Underground
This is a nightclub for you guys who want something of a more laid back and low key type of club experience on a bucks night. Civic Underground is a really fun club that specialises in playing some of the best house and big dance numbers from back in the day and some modern tunes as well. If you want a good club night, but do not want to go to one of the more mainstream clubs then this is the perfect club for you guys.
Tokyo Sing Song
Wow how do I describe the craziness that is The Tokyo Sing Song Club? This place is mental and honestly you never know what the hell is going to be happening here. It's a "Japanese" themed club, but it seems like each and every week they have some kind of crazy theme night going which most of the time involves chicks getting down to their underwear.
Doing The "Tourist" Thing In Sydney
If you guys do want to do a little sightseeing and do the whole touristy thing while on your bucks weekend. Then I have for you here some of the really fun tourist attractions. Sure places like The Sydney Opera House and the Sydney Harbour Bridge are famous, but on a bucks weekend you want to go to the fun places like Bondi Beach where it's nothing but sexy ladies and also Luna Park which is home to some of the coolest rides in the whole of Australia.