Hens Party Melbourne
Dealing with us is always nice and easy!
An amazing selection of popular Melbourne hen party activities for you to pick from
Our friendly staff can sort your booking in no time at all!
We will make sure that you have the best Melbourne hens party possible!
No one throws a party like we do!
Hens Party Melbourne -

Why Melbourne Is Perfect place
Melbourne is just such a great fun loving city where it's impossible for a group of ladies not to have a wonderful day or weekend. There is that perfect balance of fun and interesting things to do during the day and places to have one or maybe a few dozen cocktails in the evening!
Getting To Melbourne for your hens Party
As a major tourist destination, making your way to Melbourne is not hard at all. Air, train or by bus are easy ways to get here. Or if you want you can even take a nice scenic drive……… but as there is bound to be a lot of alcohol consumption going on getting a one of you to be a designated driver may be tough.
The Top Things To Do On A Hens Party In Melbourne
These are three of the most popular things hen groups love to get up to in the great city of Melbourne.
Cocktail Making Class in Melbourne
Any Melbourne hen party that is worth talking about will have you ladies drinking a lot of cocktails, hey this is a hens party so it's ok! But with a Melbourne cocktail making class, you ladies will learn how to shake, what ingredients to use and hear some amusing stories from an actual bartender as you learn the art of cocktail making. This is a lot of fun and as I am sure you have guessed a huge part of the fun is tasting each other's cocktails! If you want to mix you're drinking with doing an activity together this is the best way to do it!
Pole Dancing Lessons in Melbourne
By far one of the most popular hen party activities all over the globe these days is pole dance lessons! This is such a great laugh and I promise that by the end of the session, you will be feeling sexy and also you will have an appreciation for the girls who do this for a living! You and your friends will get the chance to come up with your own sexy routine and who knows you may even learn a few new moves you can use in the bedroom when you get home!
Hen Party Boat Cruise on Docklands, MElbourne
Private hens party boat cruise around Docklands or the Yarra River is always a winning activity to do in Melbourne. Decide on an time that suits you – keeping in mind that if you are a last minute booking you may just have to take what is available, cause these boats to get booked up months in advance. Sipping wine looking at Melbourne city is fantastic and hanging out with the girls – perhaps with some sexy eye candy roaming around as a topless waiter is just the best hens party idea for Melbourne.
So if you are looking to book a party boat cruise for your hens party in Melbourne - you have come to the right place. At GoBananas we have a huge range of boat cruises to book out to our hens parties. Check out this one!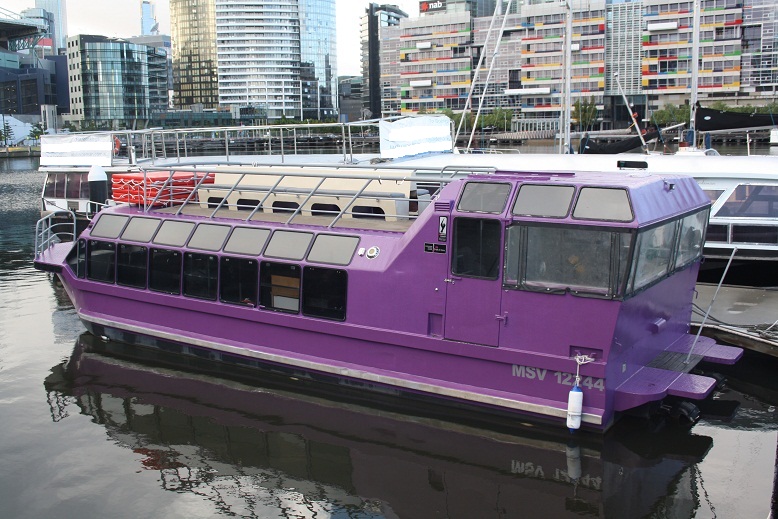 Hens party Melbourne - for the evening
These are three of the very best Melbourne hen night ideas!
Melbourne Male Stripper for hens
Let me tell you ladies, if there is one night when it's perfectly fine to gawk at some hunky, hard bodied bloke it is during a hen night in Melbourne! Hiring a male stripper is one of the all-time classic Melbourne hen night activities. You can pick where your stripper will come to "entertain" you all and then you just sit back and enjoy the show. What is really fun about this is watching how the bride to be reacts to having a sexy guy shaking his stuff in front of her. Will she love it? Or will she be embarrassed? Really, either way is funny for the rest of you ladies.
The best Party Bus in Melbourne
If you ladies are having a tough time deciding on what bars to go to and what club to end your Melbourne hen night at……. Then worry no more as you can book a night on one of the best Party Buses in Melbourne. This is one of the craziest and most awesome ways for you ladies to see just the best of what Melbourne has to offer on a hen party. You will be aboard a custom built party bus that has nice comfy seats, an incredible sound system and some crazy staff who always keep the party going! The Party Bus will take you to some of Melbourne's very best bars that the city has to offer. There is no walking in your sexy, but uncomfortable heels as the Party Bus takes you where you need to go.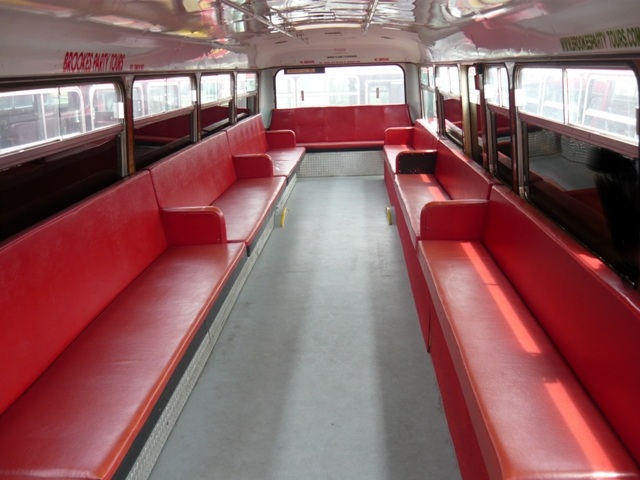 Murder Mystery Party for hens nights in Melbourne
I am sure you are all as sexy as the Charlie's Angels, but do you have their arse kicking, detective skills? Well no you can put your heads together as you try to solve a murder during a fun murder mystery night. These are just so much fun and trying to solve the clues and catch the killer before they strike again is a great laugh. A huge part of the fun here is that you will all be getting dressed up and having to get into character. For a hen night activity that is a little out there and different, you really cannot beat this.
The Best Three Melbourne Restaurants
Here we have for you some of the best places to have a nice meal during your Melbourne weekend.
Vue De Monde
One of the most famous and classy places to eat in all of Melbourne is Vue De Monde. Offering a fantastic gourmet style menu with food from all regions and a wine list that is second to none. This is the kind of restaurant that you come to when you want your main hen weekend meal to be something that is a little more special.
Red Spice Road
Next up we have somewhere that is a really fun and just pretty cool place to have a nice meal and enjoy a few drinks. Red Spice Road offer a very interesting menu with dishes from South East Asia. Some are very spicy and pretty crazy, but for the more fussy and awkward ladies who are in your hen party. They do offer some more mild and not so spicy dishes.
Movida
Movida is a tapas restaurant that is for all you funky and cool chicks. With its amazing décor that has graffiti style art, cool tables and chairs. This is a restaurant that looks like the kind of place the ladies from Sex In The City would eat. The Tapas menu means that there is a little something for everyone here and you can really pick and choose what you want to make your own custom meal.
The Best Bars In Melbourne
1806
A hen night by law must have you ladies drinking plenty of nice cocktails and at 1806, cocktails is exactly what they specialise in. This is a bar that is really laid back and if you ladies like to be able to actually hear each other talk while you drink then you can do that here. With its classy look, reasonably priced drinks. It will take you all of three seconds to see why this place is such a huge hit with hen groups.
Boss Karaoke Bar
What is better than drinking with your friends? That is easy, singing and drinking with your friends! Boss Karaoke Bar offers you girls the chance to make your Melbourne hen weekend one full of laughs and some great tunes. They have tons of different songs for you ladies to pick from and I am sure even the most "conservative" of your group will be up there singing once she has had a couple of cocktails in her.
Little Red Pocket
If you want to have a few warm up drinks in a place that is just that little bit more classy then you cannot go wrong with a few drinks at The Little Red Pocket. Us ladies like to be classy when we are drinking………. Well at first we do! And that is what you can do here. Have a few nice and quiet drinks here before you head on over to a top nightclub and you are in line for a great hen night.
Some Of The Best Nightclubs In Melbourne
When you ladies want to party then these are the three best clubs for you to check out during your Melbourne hen night!
Love Machine
With its funky name, you just know that Love Machine is going to be a club that is all about having an awesome time. One of the things that is really great about this club is that it's well designed so that there are plenty of places for you to get up and show the world your awesome 90's style dance moves and then there are more I guess you could say secluded areas where you can have a few drinks and catch your breath before you start dancing again.
Trak Bar
Trak Bar is one of the most popular clubs in the whole of Melbourne they have five different bars in here so you never have to wait in line to get a drink. It's just a really cool club that has a very laid back, somewhat minimalistic look to it, but there is no getting away from the fact that this is the kind of club where all the cool people come to party. I have no doubt that you ladies would have one hell of a wild night here!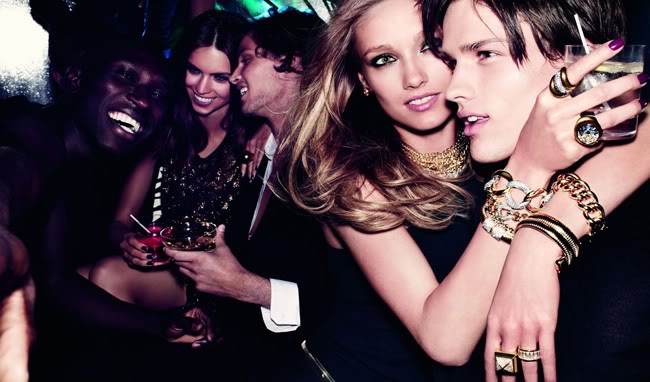 Sorry Grandma
This has become one of the top clubs in Melbourne the last couple of years. Sorry Grandma is the kind of club that has something for everyone. The upstairs is party central where some of the best DJ's will be performing some amazing sets. And downstairs you have something more of a low key, VIP type area where you can have a few drinks, maybe a dance and just have a good, but less wild Melbourne hen night.
The Tourist Scene In Melbourne
Melbourne has just a ton of tourist spots for you ladies to go to if you have a spare hour or two. A few of the more popular places are the world famous, Melbourne Zoo. Or if you like nice picturesque walks then a trip to theRoyal Botanic Gardens will suit you perfectly. Or if you want to do a little bit of retail therapy then you may find a nice new dress or just something really weird and kooky at The Queen Victoria Market.