Having A Fantastic Sydney Hens Party!
We will make sure you see the best that Sydney has to offer!
Only the best Sydney hen party activities are what we suggest
The friendliest staff are only a call or email away
We know the great city of Sydney better than anyone!
Plenty of hen party activities - right at your fingertips
Why Sydney Is A Great Place For A Hens Party.
Sydney is just amazing! This is the largest city in Australia and with that comes the most varied and fun hen party activities you could imagine! It is pretty much impossible to come to Sydney for a hen party and have a bad time! And we will make sure that you will all have a wild time here!
How To get To Sydney
One of the huge draws of having a Sydney hen weekend is just how easy it is to get to the city. Tourism is huge here and as a result, you can get here by pretty much any form of transport. Train, bus, plane or hitchhike………… actually do not hitchhike! But you do get the Idea! Getting to Sydney is nice and easy for any groups either already based in Sydney or having their hen weekend there.
The Best Sydney Hen party Ideas
Sydney is a city that caters to ladies from all walks of life, so narrowing this list down to just three is tough. But I can assure you that these are the most popular Sydney hen day activities!
Sydney Harbour Party Boat Cruise
I am pretty sure from the name "Party Boat" that you have a good idea of what to expect. This is a fun little cruise where you can see the great sights of Sydney from a very nice and awesome boat! All the while you and your best girl friends will be having the time of your lives drinking as many cocktails as you can and dancing to the great tunes! Most boats leaves from Kings Street Wharf, so nice and handy for any group. Why not add some male entertainment to the boat. Gobananas can help with that as well. Makes it nice and easy for you as the organiser. Gobananas has access to all sort of boats sailing, cruising boats around Sydney Harbour – different specs, sizes, some are BYO others fully licensed. Mixing cruising with drinking is always a winner in my book!
Burlesque Class in Sydney
Now you ladies can put all your sexiest dance moves together, get dressed up like you are ready for a shift at the Moulin Rouge and have one hell of a fun time. A Burlesque class is one of the most requested Sydney hen day activities. The staff here are fantastic and will make sure to bring the shyest members of your hen group out of their shells. By the end of the session you will all be ready to put on the sexiest show in the land……… if you can stop laughing that is!
Hens party Life Drawing Class in Sydney
I am a huge lover of the arts…… Nah not really, but I am a fan of the "male body", so what better way to check out naked guy than by attending a nude art class. This is a lot of fun, I mean yes you get to check out a naked bloke which is always fun when you are with the girls, but what really makes this such a great Sydney hen day idea is that once you have all done your, "masterpieces" you can show each other your work and see how you did. This is an activity that really is full of laughs!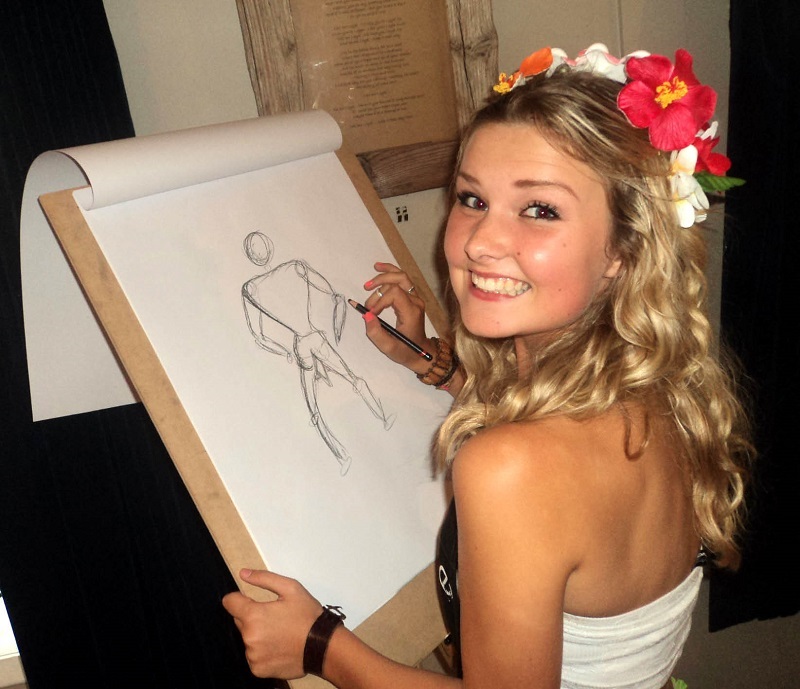 The Best Sydney Hen Party Ideas
Sydney is a city that does go a little bit crazy when it starts to get dark, but for a hen night this is perfect as it means you will be having a great night!
Hens party pubcrawl Bus
The Party Bus is the best way to make sure that your Sydney hen party sees only the best bars that the city has to offer. This is no normal bus! Some has a stripper pole, it has these comfy seats that look like they are from a 1970's movie, it has a pounding sound system and then even let you bring alcohol on board! Your night on the Party Bus will see you stop at least three different bars and have an awesome time in between when you are on board!
Sydney Male Revue Show
When you are planning a Sydney hen party the first thing you do is think "how can we see some hunky naked blokes?" well with this amazing, male revue show, you ladies will be entertained for a couple of hours by the sexiest guys you have ever seen. These men know how to show off what they have and while seeing naked guys is always fun. They also know how to put on a very entertaining show! If there is a must do activity during your hen weekend it is this! Choose from the classic male revue shows in a bar in Sydney or go with the hunky blokes on a boat cruise with heaps of screaming ladies.
Function Room Package for hen parties!
While pubs and clubs are a lot of fun, sometimes you just want to make sure your party is just with the people you actually like (and any weird future in laws you felt obliged to invite) well that is where booking a function room comes into play. Here you can make sure your Sydney hens party is just the way you want it to be with your own little private VIP style experience! You decide what kind of entertainment you want, food, drink and whatever else floats your boat! Gobananas has function rooms in the CBD of Sydney, by the water front, in Kings Cross, so places to suit any groups.
The Top 3 Sydney Restaurants
There is nothing like enjoying a nice meal with your friends and here are the best three restaurants that Sydney has for your hen weekend.
Fish At The Rocks
There is no better place in the whole of Australia to enjoy some really nice sea food than The Fish At The Rocks Restaurant. They have great menu here and what I really like about this place is that they can cater for large groups. So if your hen group is so large that you get mistaken for a mob, they will be able to fit you in here.
the Shellhouse
The Shell house is the place for you who want a little bit more class during your Sydney hen weekend. You see while the prices are very reasonable and the menu quite varied, The shellhouse does have a very "up market" type of look to it.
The Top 3 Sydney Bars
Any good Sydney hen night will see you hit multiple bars! Well to help you girls out I have for you the top three Sydney bars!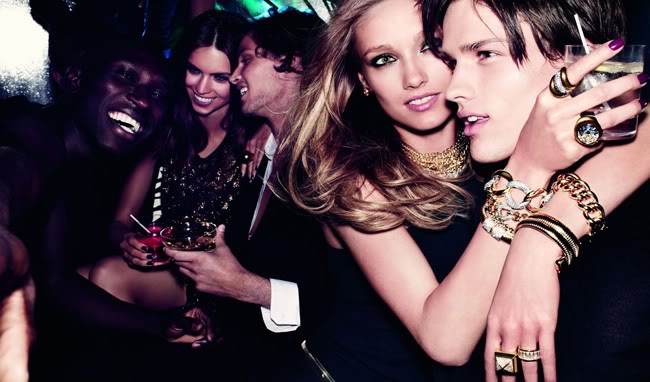 Grandma's Bar
If you want to have a few drinks in a place that is more relaxing and less manic then, Grandma's Baris a great bar for you to kick back and have a few nice cocktails at. What is really fun about Grandma's Bar was the bar staff who went above and beyond when they heard we were a hen party to make sure we had a great time there.
The Small Bar
The Small Baractually has a couple of locations in Sydney and the name of the place is not some kind of scam. This is actually a pretty small and intimate style bar. The idea here is that you can enjoy a few drinks and actually be able to talk and hear each other. This is the kind of bar that is just great to start your Sydney hen night in.
The Marble Bar
I can tell already that you ladies are a classy bunch so that is why I am suggesting a few cocktails, glasses of wine or hell even Fosters if that is your thing at the funky, Marble Bar. When you walk through the doors you feel like you are in a bar from some 1940's movie which by the way is a good thing. The Marble bar is a great place to at the very least enjoy a few drinks in before you hit a club.
The Top 3 Sydney Nightclubs!
With a great party scene, Sydney has some of the best nightclubs in the world! To make sure you do not go to some of the horrible clubs I have for you the best Sydney nightclubs!
the oxford art factory Sydney
This is one of if not the most famous live venues in the whole of Sydney. The Oxford Art factoryhas attracted some of the up-and-coming bands and music acts from all over the world. Your Sydney hen party should be a special and awesome time and that is why you simply must come to The oxford art factory. With a different band every weekend, you are always going to have a fun time here.
The Retro
This is a fantastic nightclub for those of you who do not care about trying to be cool and want to have a mental Sydney hen night! The Retroknows how to make sure everyone has a great time. With crazy theme nights, cheesy party hits and just an general fun and friendly party atmosphere. It makes this one of the best spots in Sydney to party into the early hours of the morning!
The Tourist Side Of Sydney
This is perhaps the best tourist city in Australia and one of the best in the whole world with places like The Sydney Opera House and the amazing and iconic, Sydney Harbour Bridgethis is a city with a lot of culture, but it is also a lot of fun. Places like The Sydney Aquariumand Taronga Zoooffer a great day out which would make for a fun addition to your Sydney hen weekend plans.