Cairns Bucks Day
Why Bucks Days Are Important?
A great buck's celebration isn't just about the night time shenanigans. While the booze and party side of things is undoubtedly important to most buck's; you won't want to start that side of things too early in the day for fear of "peaking too soon" or burning everyone out.
So in order to make the most out of this awesome occasion, it's crucial to spread the festivities out over a myriad of different and exciting activities. Go the distance for your buck's day in Cairns and we guarantee you won't regret it.
Benefits of a Bucks Day in Cairns
Cairns has plenty to offer when it comes to entertaining your mates, whether you're after something to set your blood pumping or something to relax you and ease off the wedding stresses; GoBananas will have the activity for you. Just let us know what sort of stuff grabs your bucks interest and we'll do the rest. From liaising with suppliers – organising payments and even sorting transport and accommodation, if needed. We're your one stop shop for easy and hassle-free planning. Even if you're not sure what sort of activities would be suitable – just give one our friendly staff members a call and we'll be more than happy to make suggestions and talk to you about our most popular buck's day options.
The Best Bucks Day Activities in Cairns
We can give you a few pointers of what might work now. It's difficult choosing just 3 activities to enlighten you with as you read this, but hopefully it will give you a small insight as to what awaits when you book with GoBananas:
Cairns Golf Package
This popular activity gives the buck and his mates a bit of a nice but naughty experience.
Included is 9 holes of golf with the option to upgrade to 18, karts so you don't tire the boys out too quickly and most importantly – 2 gorgeous promo girls to keep the lads company.
These beautiful babes will accompany you around the course for 2 hours and are guaranteed to improve an already awesome outing tenfold.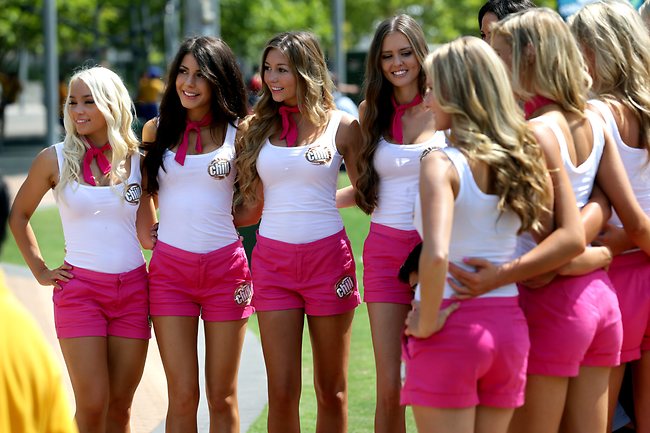 Quadbiking in Cairns
Zooming and zig-zagging over rugged terrain with awesome views atop your very own Quadbike, best mates in tow and the adrenaline coursing through your veins as you manoeuvre these awesome machines.
Located only 10 minutes from Cairns is the one of the best activities for a successful Bucks Day. Not that you'd need to worry about the travel time because this package takes care of everything. Pick up and drop off is included along with a BBQ lunch, afternoon tea and ice for the BYO refreshments the blokes are welcome to bring along – don't get too worried/excited just yet though – drinking is only allowed after the bikes have been put away.
Cairns Paintball for Bucks days
Nothing calms wedding woes quite as much as a good dose of physical exertion, and since we're fairly certain your mates won't want to spend the buck's day at the gym, let us offer an alternate idea. Paintball is super fun and is something that all the boys will love. Easily one of our most popular buck's day activities in Cairns because, well let's face it; what bloke doesn't want the chance to shoot balls of colour at his besties without fear of retribution – all anyone has to be wary of is that they'll be hit in return. (This is a valid fear however – those suckers hurt)! Bruises aside though, this game is awesome and it's the best way to work up a thirst for the copious amounts of alcohol that will no doubt be consumed later in the day.
Bucks Activity - Reef Fishing in Cairns
If you have come all the way to Cairns for your bucks weekend, and the boys are into fishing, then going out on a reef fishing trip is a must. An amazing experience and the boys will love it. Great way to hang out with the boys, get out to the reef and catch some snappers, coral trout, red emperor, and on the way out there perhaps some Dolfin fish, mackeral and marlins. With a beer in your hand and a great catch, your bucks day in Cairns is set for a success.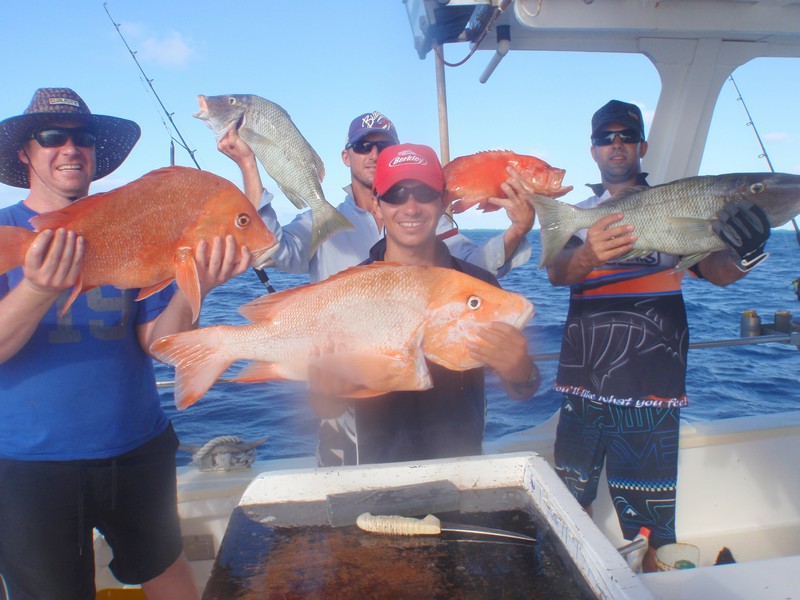 If one of these awesome outings appeals to you in anyway – don't hesitate to call GoBananas today and book in your Cainrs bucks day time fun! You won't be disappointed!