Gold Coast Bucks Accommodation
Hotels, Hostels & Apartments for Gold Coast Bucks
A great selection of accommodation for Bucks parties in Gold Coast looking for somewhere to lay their heads that is suitable and welcoming. Bucks friendly places to stay on Surfers with option of us organising the activities as well.
---
Bucks friendly hotels, hostels & resorts on Gold Coast
Planning a boys weekend away to Surfers Paradise and looking to find a suitable place for the boys to sleep? GoBananas knows the best places on the Gold Coast for your bucks party to stay.
Our Gold Coast Accommodation options for bucks parties;
Hostels - cheap and cheerful and a great atmosphere
3-star hotels with own bathroom
4-star resort hotels with all the bling you need
Remember you pay for what you get. Most of the accommodation on Surfers are situated within walking distance to all the bars and nightclubs, so that is a bonus. There are 100's to choose from and we know the best places for a bucks do and bucks weekend away to Gold Coast.
Bucks friendly hostels on Surfers Paradise
Most of the hostels are happy to have bucks party groups. Our hostels are fully decked out with onsite bar, outside fun area to hang out and 24-hour reception. Ideal place to book if your bucks party is not bothered about sleeping in a bunk bed and having shared facilities. Clean, centrally located and cheap. Spend the money on activities and beers, you say!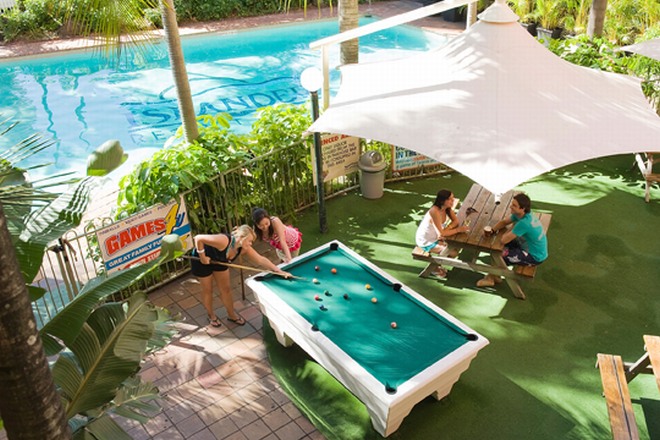 Hotels on Surfers for a bucks weekend away
Surfers has heaps of 3 star hotels, which are reasonable nice, clean and walking distance to all bars and nightclub. Great option if the bucks group are wanting own facilities, but not expecting flash interior, furniture or an ocean view. Great news is most hotels on Gold Coast has a swimming pool and BBQ area.
Beautiful resorts on Gold Coast for a bucks do
Going all the way for your bucks weekend away and looking for an upmarket place to stay? GoBananas knows the hotel resorts that are happy to let a group of guys into their 4-star premises. Beautiful rooms and decor, swimming pools, and some rooms have ocean views. Most of these places will take a bond per room - just in case!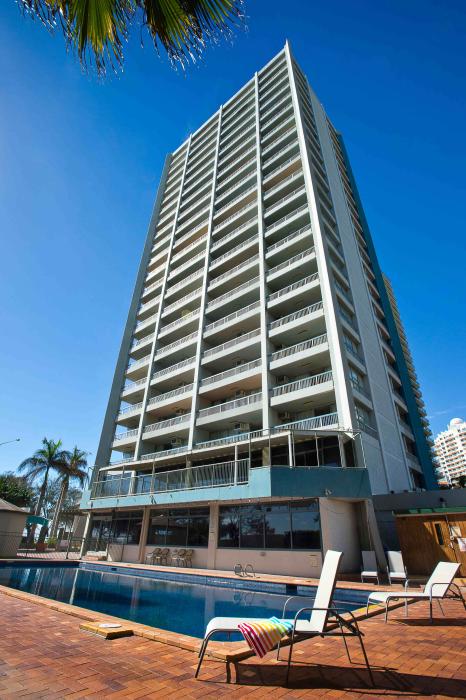 Can I have the actual bucks party in my accommodation?
NO, unless you have booked a house or penthouse - we don't recommend it. Having a few beers and hanging out in between activities is fine, but a full on party at the hotel is not allowed and your group runs the risk of being asked to leave.
GoBananas recommends booking party boats, party buses or function rooms for all your nighttime fun, which is all stuff we can help you out with. Talk to one of the team members today.