Gold Coast Bucks Party Activities
Plan yourself a great Bucks Party in Gold Coast
Find everything you need for a fantastic Bucks Surfers Paradise. We can help you plan and book a complete weekend of fun, with Surfers Paradise accommodation, and a great selection of day and bucks night activities. Group payment available and other great tools to plan an awesome Bucks Party - Gold Coast!!
---
Bucks Surfers Paradise - Bucks Party Gold Coast
Bucks Weekend Ideas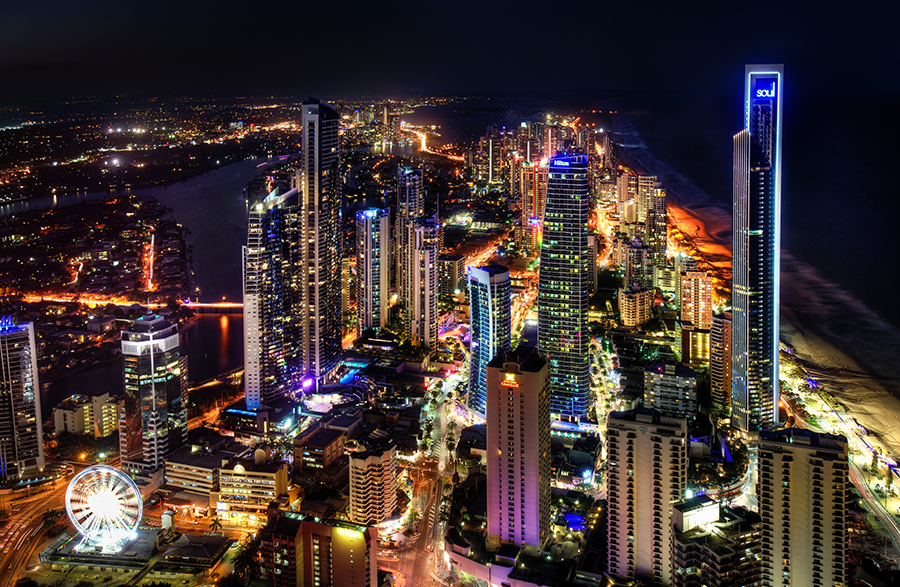 We know the best places to stay for a Bucks - Surfers Paradise!
We have the best Gold Coast bucks party activities right here
Your dream Gold Coast bucks weekend is only a call away
Our staff know how to organise the best bucks parties!
When dealing with us, booking your bucks weekend in Gold Coast is easy
Group payment system available so nice and easy for you and your credit card!
Voting system tool so everyone can have a say (unless you just want to pick!)
Bucks Weekend Ideas - Stag Weekend Ideas
The Gold Coast is the best place for a group of blokes who love to have an action-packed time!
Seriously a Surfers bucks party is not for wimps! This is for real men who love to do some real badass activities and then love to relax on the beach and check out all the smoking hot babes. The nightlife here is a hell of a lot of fun as well, so you really do get the best of both world!
Epic Bucks ideas - Bucks Party Gold Coast
Let me tell you narrowing this down to just three was pretty damn hard, but all three of these I can assure you are fantastic bucks party ideas!
Clay Bird Shooting - Bucks Surfers Paradise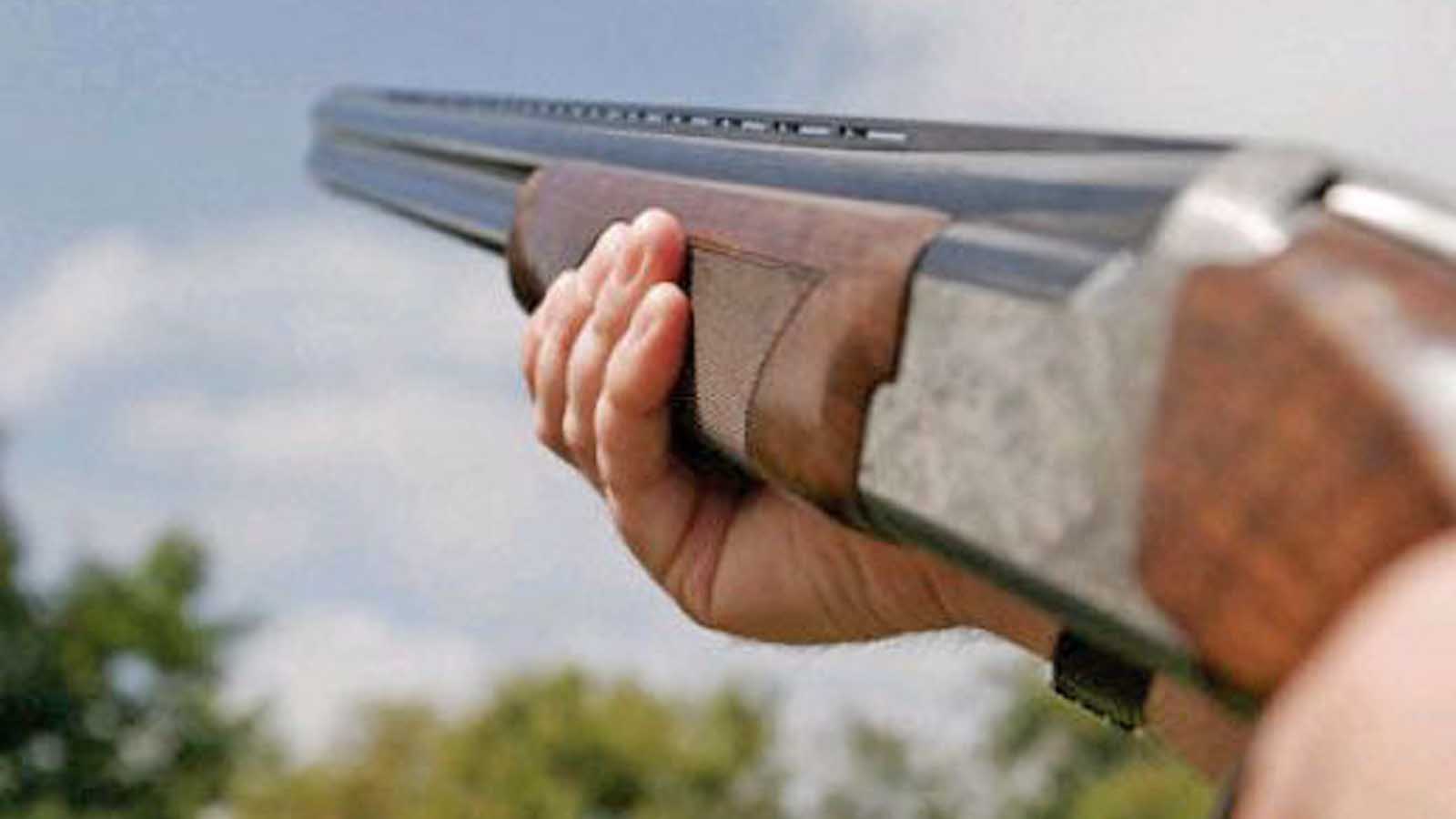 Holy crap is this an awesome way to spend a few hours with your best mates!
Nothing makes you feel like a big man more than firing off a few rounds with a shotgun! Now, you blokes are not just given a gun and then left to wander around the woods!
You guys will be under the tuition of some real badasses who know how to shoot! Once you have been shown the ropes, you gents will then get to see who can blow away the most clay birds! Perfect Bucks Ideas!
Go Karting - Bucks Party Gold Coast
Feel like a real F1 race driver with a fantastic day of go-kart racing!
This is a great Gold Coast bucks day idea and one that is really going to be a good laugh! Here you guys will get all suited up in some cool race suits, do a practice lap to get the hang of the karts and then it's time to see who the best racer is! I am sure more than a few of you guys fancy yourselves as the next Lewis Hamilton, but even you horrible drivers will still have a great time here! Classic bucks weekend ideas!
Stag Weekend Ideas - Bunny golf Package on surfers!
You know in its own right, golf is already a fun Gold Coast stag weekend ideas activity, but I have a way to make a round of golf even more amazing!
And that is with a few beers and a sexy, funny and entertaining lady to get the beers in and entertain you boys! You get beer, sport and a sexy woman!!! What more could you want during a bucks day on Surfers! This is a lot of fun and it also is an activity with a competitive edge, so you can put a few beers or a little prize on the line to make things more interesting!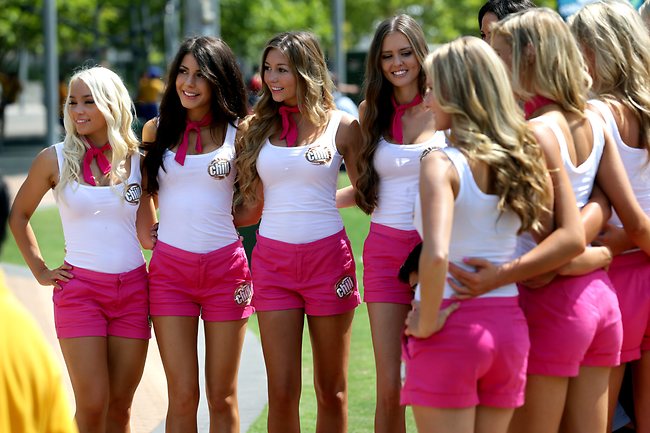 The Best Bucks Weekend Ideas - Gold Coast
After a hard day of having fun, you boys deserve to have the most amazing, Gold Coast bucks party possible. To help you with that I have the top three bucks night ideas!
Bucks Party Gold Coast - Strip Club Package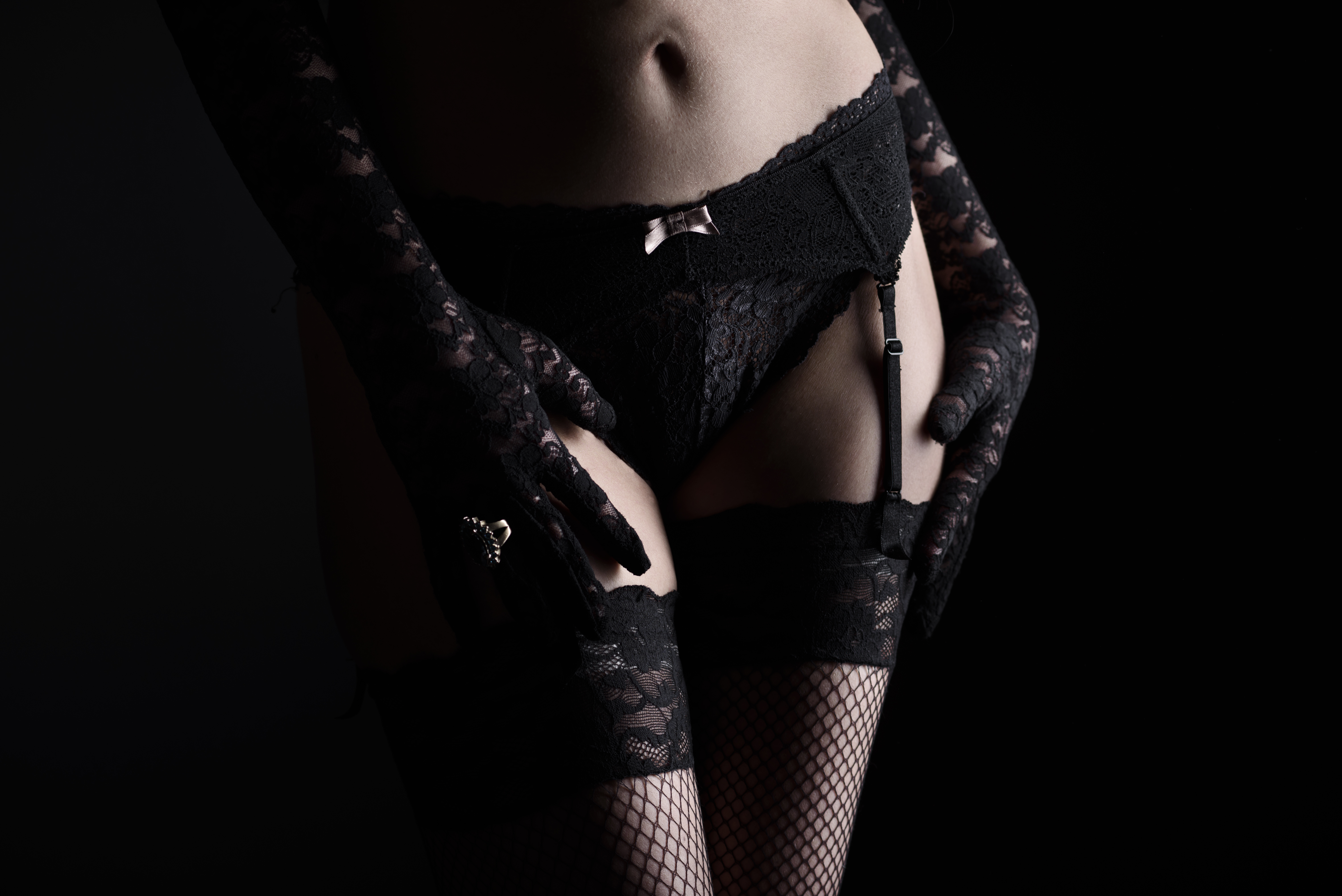 Hanging out in a Gold Coast strip club is something that you simply must do on any good and respectable, bucks party!
Surfers Paradise as I am sure you are aware is home to some of the most beautiful women on the planet, so the strip club here is just wall to wall with gorgeous ladies!
No matter if you want to see someone work that pole or a nice and erotic dancing show, you can see all of this and much more! Hook your mate up with a private dance so that he remembers his Bucks Party Gold Coast, forever!
Bucks Surfers Paradise - party boat!
While a pub crawl is cool, you guys should do something a little more special on a buck's weekend….. like taking a cruise on a Party Boat!
The Gold Coast is one of the most picturesque areas of Australia and there is no better way to check it out that with a ton of beers, a banging sound system and all your mates as you struggle to not fall overboard…… please do not try to fall overboard! And you boys remember, what happens on the Party Boat stays on the Party Boat! Gobananas has some amazing boats in Surfers Paradise and the surrounding area that can be yours for 2 or 3 hours.
All of them are private boat charters and add some female entertainment to the mix this is the perfect Surfers bucks night activity or during the day if you fancy combining with a swim in the lush water of Surfers. Early booking is absolutely essential here cause this is the top bucks party thing to do.
Bucks Weekend Ideas - Gold Coast Strippers & topless waitresses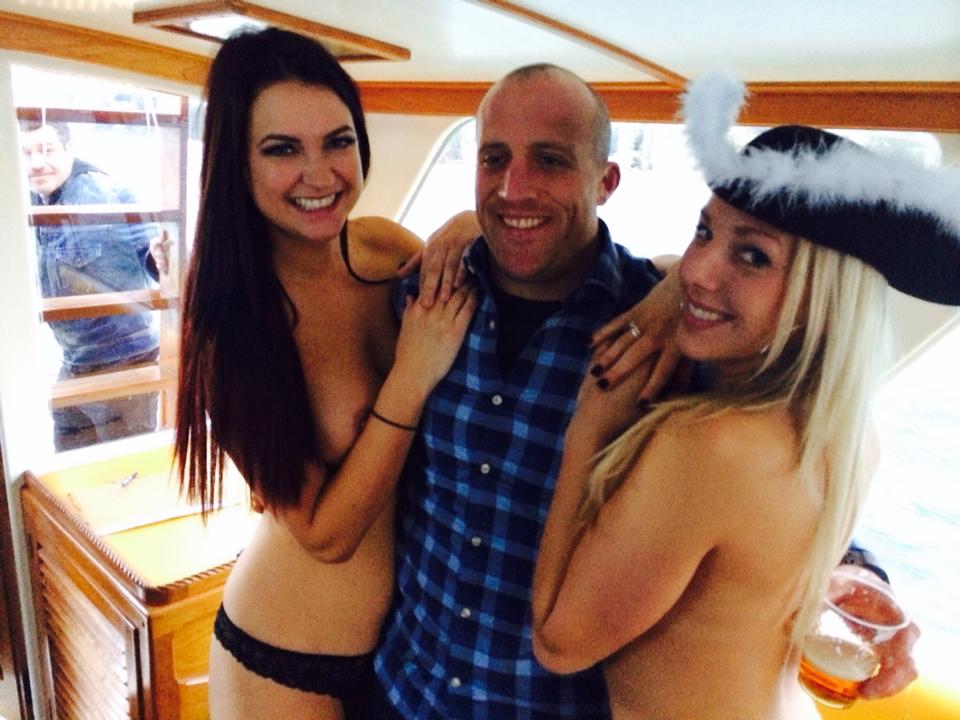 Hiring a stripper for a bucks party has been done since biblical times!
If you blokes want to see some high-quality T & A, but do not want to go to a strip club then choosing a smoking hot stripper who ticks all the boxes of what the groom finds hot is a great, Gold Coast bucks idea!
I have never met a bloke who did not like having a sexy stripper do a seductive dance! And this will probably be one of the most requested things a group of blokes want during a bucks night until the end of time! To not let the groom be, see a nice set of boobs on his big night out would be like slapping him in the face! Best place to do this is on one of our private boat charters on Surfers or in an apartment. Classic bucks idea!
The Top 3 Gold Coast Restaurants
Hey as much as I wish you boys could survive just on alcohol, you still need to eat. But to make your life easier here are the best Gold Coast Restaurants.
Frenzy Food Court
This is an all you can eat buffet and what makes this a great bucks weekend idea is that they have so much food. There really is something for every single member of your bucks group. Frenzy Food Court have healthier things like different kinds of salad (or rabbit food if you ask me!) as well as pizzas, burgers and all other kinds of manly food!
Pizza Capers
I have yet to meet a group of blokes who do not love pizza! Well for the best choice of pizzas from your more plain and safe, cheese and tomato to pizzas with so many toppings, your mind will be blown! Pizza Capers is the place for you guys who want to have a nice huge pizza during their Gold Coast bucks weekend!
Oporto
Oporto is home of the best damn burgers in the Gold Coast. They have the awesome, Legendary Bondi Burger here and many other amazing burgers and meal deals. What I freaking loved about this place was how the burgers were so huge I needed two hands to hold it! So if you want to have some nice burgers then you really cannot beat Oporto!
The Top 3 gold coast Bars
What is a Gold Coast bucks night without a stop at a few amazing bars? Freaking terrible that is what! To make sure that does not happen here are the best Surfers Paradise bars.
1 Two 3
The cool and laid back, 1 Two 3 Bar is not a party bar, but it is more the kind of place where you guys would start off your Gold Coast bucks night. You can have a nice quiet few beers here just to get yourselves warmed up and ready to party!
Runaway Bar Tavern
Now here is a pretty cool bar where you guys can not only have plenty of drinks, but the Runaway Bar Tavern also plays host to some pretty cool live bands as well. In all this is just a really cool bar that also serves as a restaurant so you can have a bite to eat, a few beers and then watch a kick ass live band!
Currumbin Sports Bar
This is a really cool bar where you can kick back and watch the game…… what game I hear you ask, well any damn game from any sport! Currumbin Sports Bar have huge arse, TV's here showing live sport from all over the world. This is a proper blokes bar and it would certainly make for a great Gold Coast bucks night idea. A few rowdy drinks here is just such a great way to get you boys pumped up and ready to party!
The Top 3 Gold Coast Nightclubs
No matter if you want to show of your dance moves or score with one of the many sexy ladies that are here! The clubbing scene in the Gold Coast is a hell of a lot of fun.
Sin City Nightclub
From the moment you guys step in Sin City Nightclub! you will know that you are in one hell of a high class and awesome nightclub. This is what a big club night is all about. With its funky decor, well stocked bars and just a really cool party atmosphere all around. This is a club where you guys can really cut loose and have a great time. And the ladies!!!! Let me tell you this is a club where the ladies seem to wear very little!
Melbas
Melbas has been thrilling blokes on a Gold Coast bucks night for over 30 damn years now! These guys know how to make sure everyone is having a great time. If you guys want to just really let go and party and have a truly mental time then this is a club where you can do that! They have some cool special events here that attract celebrities and some famous DJ's as well!
Vanity Nightclub
Now this is a fun club that does play a great mix of music has plenty of different areas to either dance or lay low, but one of the main reasons that you guys want to come to Vanity Nightclub is all the cool theme nights that they have going on here! You never know what the hell is going to be going down on one of these theme nights! And also, Vanity is a place that the lovely ladies of the Gold Coast love to get wild in!
Things That The Tourists Love To Do In The Gold Coast!
During a Gold Coast bucks weekend, you guys have the chance to check out some cool tourist attractions. Warner Bros Movie World is one of the best theme parks in the whole of Australia and if you are a movie buff (or love Looney Tunes like I do) you will have one hell of an awesome day here. If you want to get a little "wet and wild" then go to…… Wet n Wild which has some of the best waterslides not just in the world, but the whole freaking universe! And if you want something more relaxing or slow paced then a nice walk around, Springbrook National Park is a great Gold Coast Bucks party idea on Sunday perhaps.
Contact our GoBanana team now for your Bucks Weekend Ideas and Stag Weekend Ideas in the GC!