Bucks Day Activities Gold Coast
Daytime Activities for bucks parties on Gold Coast
Find all the best and most exciting bucks party activities and things to do on Surfers Paradise for a group of guys. We can help you plan and book a great day and if transport is needed we can organise that as well. Group payments system, voting tools and other great features to plan the best Gold Coast bucks party ever.
---
Looking to organise the best bucks do on the Gold Coast?
If you are having your bucks do on the Gold Cost and looking to organise a smashing day for the boys look no further.
Why choose GoBananas to organise your bucks activities during the day?
We can organise and put together the best bucks day in Gold Coast
Your own personal party planner
Lots of cool activities near Surfers Paradise to do and choose from. We do it all including your accommodation
We are only a phone call away
We work to your budget and can create a bespoke package
Top activities during the day for a bucks party on Gold Coast
Bucks party boat cruise around Surfers with female entertainment
Go Karting - outdoor or indoor tracks
Paintball on Surfers Paradise - only 5kms away
Golf packages with golf bunnies at a nice golf club
Brewery tour to Tamborine Mountains
Claybird Shooting only 20kms away from Surfers Paradise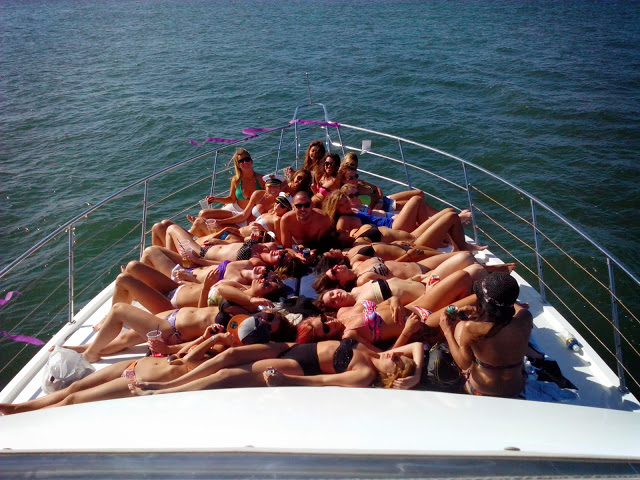 Help! I am organising a Gold Coast bucks do and need some tips!
At GoBananas we have helped 1000's of people in organising a great bucks party across Australia. If we can sum up over the years what has worked for our groups, bucks party planning tips, do's and dont's, and how to make your life easy planning your best friends bucks party.
Start the planning as early as possible, although we can do last minute bookings - no problem, it is by far easier for you and us to organise it with at least a few months to go.
Book bucks activities for during the day. That way the boys are doing things and not just drinking all day. The key is getting them to pace themselves otherwise no bar or nightclub will let them in later on.
Use GoBananas online payment system for group payments. That way each person can pay their own way and make it easier for you.
GoBananas can organise your transport as well, so if you need airport pickups, transport between the activities - let us know. We also know the Gold Coast activities where you can simply walk, use taxi's or trams if you wish to keep cost down for your group.
Talk to us - give the office a call and brainstorm a bit with one of the Gold Coast party planners.