Cairns Accommodation for Bucks
A place to stay while having your bucks party in Cairns
Great selection of accommodation options for Bucks party groups going to Cairns. Looking for somewhere to lay your heads that is suitable and welcoming. Bucks friendly places to stay in Cairns with option of us organising the activities as well.
---
Bucks Friendly Accommodation in Cairns
GoBananas knows Cairns like the back of our hand. We have organised 1000's of bucks parties in Australia and Cairns is one of our most popular destinations. So if you are planning a bucks weekend in Cairns, then let us help you out with your bucks party place to stay.
Hotels in Cairns for bucks groups
GoBananas can help you out with hotel resorts in Cairns. Large resorts with ocean view, apartments with basic kitchen facilities, or basic hotels located right in the city. The hotels we use ranges from 2 star rating up to 4.5 star ratings, so depends on your budget and how much the boys are happy spending, what type of accommodation you should book.
Just remember "you usually pay for what you get"!! So if you go cheap - don't expect to be right looking over the beach front or having a massive lush swimming pool to swim around in. If you go cheaper expect to be 3-4 blocks back from the Cairns Esplanade, and perhaps not having a balcony each. We do try and pick the best options, so reasonable priced and also a great location, and we have hunted around to find the places that are fine with groups and young people.
Let us know from the start what you are after so we can meet your expectations and make sure your group is happy. All of our hotel products has the actual pictures of the place, so make sure you check them out.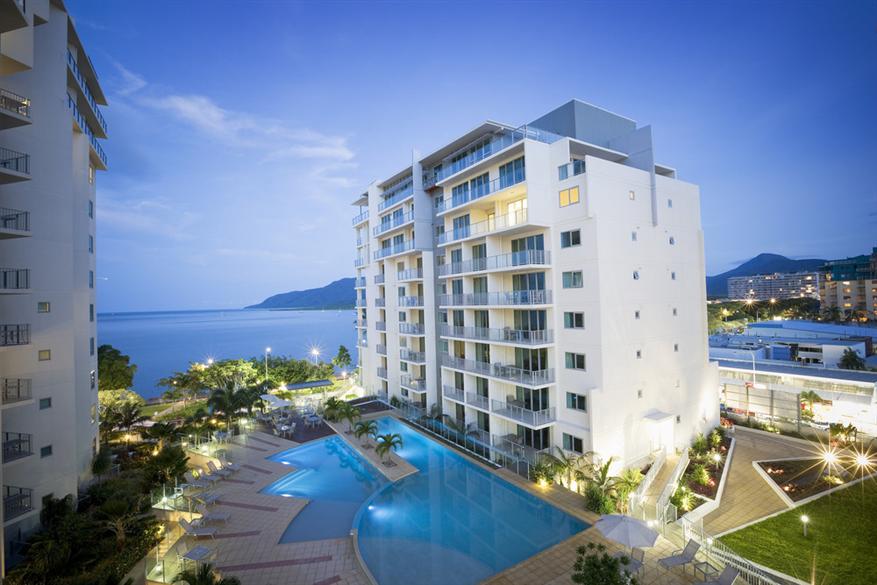 Looking for a cheap place to stay in Cairns for your bucks weekend?
Some of the most fun places to stay in Cairns are the hostels. They are beaming with young minded people that are there to have a good time, party hard and have fun. We use hostels that have great facilities like swimming pool, on site bar, volley ball court etc. These places are also more likely to let a group of bucks be a bit more loud and lenient than the hotels, so keep that in mind when deciding between your options. Check out each place for images.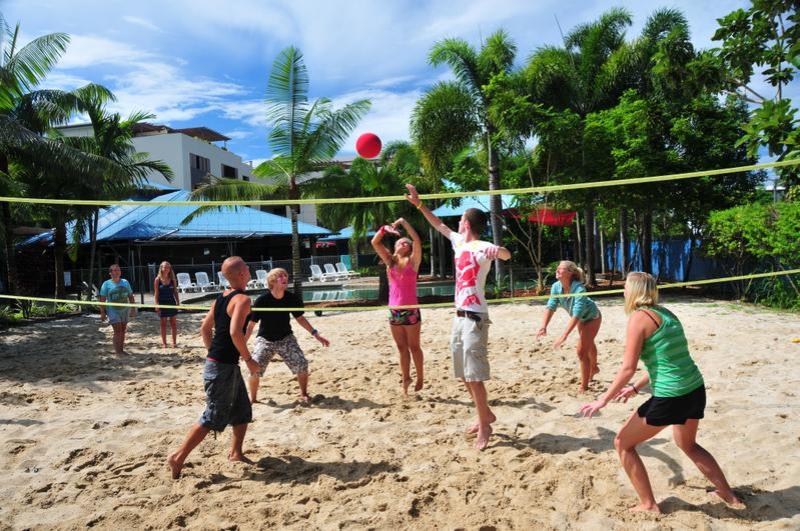 Can I party at my bucks party accommodation?
GoBananas recommends all your partying to take place at the bars and nightclubs. Most hotels, apartments and resorts has a 24 hour reception and any noise complaints will be taken seriously. Normally 2 complaints and your group will be asked to leave. So don't ruin your weekend away by planning to sit around your hotel drinking all day. Organise activities to keep the boys busy, and get them out into the bars. Make sure your group is briefed with regards to keeping noise at a reasonable level when returning home after a big night out. Alternatively look at hostels cause they are use to way more fun!
Can we have a stripper in our Cairns hotel room?
GoBananas don't recommend it. We have lots of function rooms in Cairns that are more than happy to have a bucks party with strippers and topless waitress. It surely is much better to be in a space where you can move around, drink beers freely and female entertainment is welcome. Why run the risk of being asked to leave or turn down the music, when the entertainer is in the middle of her show. Ask us for all our evening packages to help you decide. Alternatively look at hiring a boat and have strippers on there. Go upmarket!