Bucks Party Package in Sydney
Planning an awesome bucks weekend away in Sydney can be tricky and a lot of time is spent researching and trying to put it all together.
GoBananas has done all of that for you with our already made Sydney bucks party packages. For groups coming into Sydney there are a few things to think about;
Do you want to walk to your activities or having a bus taking you around?
How busy do you want your Sydney bucks weekend to be?
What budget are you working towards? I am not sure if it is possible to do cheap and cheerful in Sydney with also accommodation included. I am just being honest!
Remember some things can be left up to the night. Everything doesn't need to be planned to the exact thing. We do agree that having 1, 2 or 3 activities preplanned + having food organised is an important part and will shape the day. This is where GoBananas comes in. Our bucks party packages incorporate accommodation, 1 activity and entertainment along the way.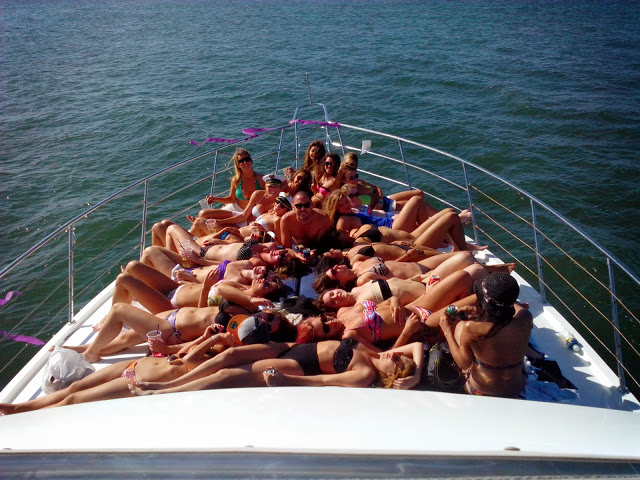 Our top Sydney Bucks Packages
Sydney party boat packages. Have a great day out with the boys cruising around Sydney harbour and with some female entertainment as the eye candy. GoBananas has lots of boats we use and can easily package up with entertainment, food, drinks and perhaps even some laser clay shooting. Great package for the afternoon or early evening. More things can be added to your event such as strip club entry, pub crawl, reserved area at a bar etc.
Our 2-night accommodation option with some activities. Our local hostel right in Sydney CBD is a great choice for a bucks party group and keeping the activities reasonable close to the city centre area or a quick taxi ride. Here are the activities that are close to your accommodation - paintball, boat cruise, laser clay shooting, amazing race, or bubble soccer at a nearby park.
Night time options are even easier and heaps more options for you. We recommend our night crawler party bus, strip club packages, poker packages, function rooms, or VIP reserved areas.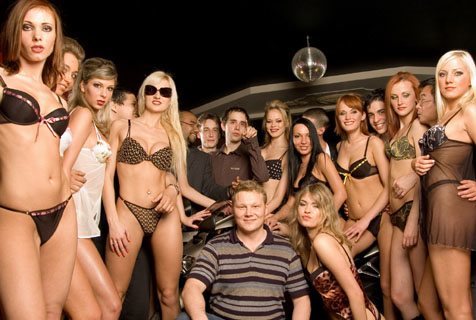 Looking for a bespoke Bucks Package in Sydney?
Talk to GoBananas about a bespoke Sydney Bucks Package. GoBananas has been planning bucks weekends for over 10 years and knows what works, and what can fit within your budget. Sydney is such a large city that perhaps keeping everything walking or quick taxi ride distance is a smart move. Talk to GoBananas about your options for your bucks weekend in Sydney.
Why a GoBananas Bucks Party Package is the right choice:
10 years experience in organising bucks parties around Sydney. We know Sydney and who looks after bucks parties. We are in the know about bucks party friendly venues, party boats & party boats.
Your own party agent who is only a phone call, email or live chat away
Online tools such as voting and sharing your ideas and plan
Group payment system so everyone simply gets an email to pay GoBananas direct. Nice and easy