Gobananas Christmas party in cairns
Have you been put in charge of organising this year's Office Xmas Do in Cairns?
Do you need some inspiration and ideas for what do? Well, my friend, you have come to the right place. GoBananas is in the business of planning awesome parties, we have a wide range of activities from adrenaline-fuelled daytime options to relaxed and easy-going evening outings. And with options suiting a range of group sizes and budgets you're sure to find the perfect Activity for your Xmas Party in Cairns.
why book your cairns xmas party with gobananas?
Simply put - we've got years of experience behind us and we know how to have a good time, put the two together and you're all set for some hassle-free Xmas Party Planning in Cairns. But if you'd like a few more concrete reasons as to why we're your best bet - read on:
An interactive online itinerary that allows you to easily access all the details for your party and keep track of where your booking - including payments. As we update something on our end it automatically updates on your in too so you're always in the loop.
We deal with only the best suppliers and Xmas Party Venues in Cairns, ensuring that our clients are always getting consistently great service and the best Cairns Xmas Party Options on offer.
We'll handle all communication with our suppliers and regards to your Cairns Xmas Do and do all the nitty-gritty work that you just don't have time for. We're your go-to for all your questions and concerns right up until the day of the party when we'll hand it over to you with all the info you need.
You'll have a party rep for your booking - someone who knows exactly whats going on and is your main point of contact. There's nothing worse than having your Cairns Xmas Party passed around the office and having to explain yourself to a different person everytime you call or email.
GoBananas are your one stop shop for all your Cairns Christmas Party needs, from daytime options to dinner bookings and even organising transport to get you from A-B - we've got you covered. Essentially - we do the work, you have the fun!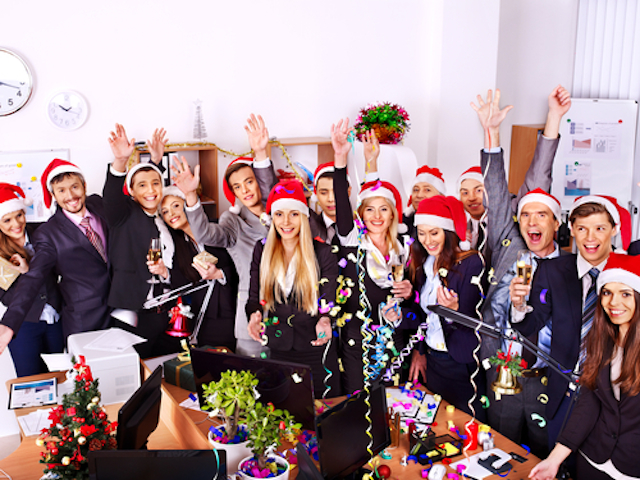 Gobananas top Xmas party ideas in cairns
Cairns Party Boat Cruise for Xmas Parties
A Boat Cruise in Cairns is easily one of the more popular options for a Xmas Do in Cairns, and its no surprise why. Boat Cruises in Cairns are perfect for an early afternoon or evening outing, its something different to booking a table ar a restaurant for dinner and is just a whole lot of fun. From BYO cruises to fully licensed, cook your own BBQ or get it catered, you're sure to find the perfect boat to suit your group. Either way - a great night out on the water is guaranteed.
Progressive Dinner Tour in Cairns
Want to stay on the dry ground but not be stuck in one place all night? Our progressive dinner tour for Cairns Xmas Parties might just be the ticket. A bus will come and pick you up from your chosen location and take you to a selection of 4 venues for drinks, entrees, dinner and dessert - YUM! Good food and great company - this dinner tour is sure to take your Xmas Do in Cairns to the next level of awesomeness!
Cairns Function Room for Xmas Parties
If you're quite content to bunker down in one place for the night then a function room is always a good idea. Music, dancing, drinks and food will be in abundance and a great option if you've got the end of year presentations or speeches to get through. With everyone in one place having a great time an amazing Cairns Xmas Party is guaranteed.
Have a look around our website or call the office and let get started on planning the BEST Cairns Xmas Party Ever!!