Perth Xmas Party
Organising an Xmas Party in Perth? Go with GoBananas for hassle free planning.
Christmas is the time of year when everyone's ready to kick back, relax and drink more than they should. Nobody needs nor wants any extra stress at Christmas time, however having to plan your office Xmas Party in Perth may be counter-productive to the whole relaxation thing because chances are you're having to do all the organising on top of your already busy work load and the social obligations that come with Xmas.
Planning an office shindig is probably one of the last things you have time for and not to mention the enormous pressure of it all, having to please 20+ people all of which expect different but equally amazing things is enough to freak anyone out. But before you get cold feet and retreat to your couch and take cover till the season is over, take a moment and think about what would make this whole Perth party planning process a lot easier…
Or course the solution is GoBananas, we're the pro's when it comes to piecing together stellar Christmas Parties in Perth. Just let us know what you're interested and we'll do the rest. By the time the party rolls around you'll be well rested and ready to take all the credit for pulling off such an amazing party for you and your work mates.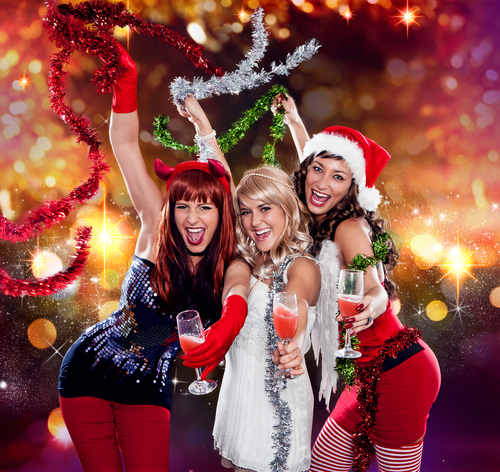 Where to go & what to do for you Xmas Party in Perth?
When planning a Perth work function party for an office one of the first things you need to decide is weather your event is going to be during the day or night? This choice will mostly come down to what everyone is keen to do, are you thinking something low-key and relaxed where everyone will have a chance to chat? Or maybe something a little louder where your work mates can let loose a little? Perhaps a mix of both?
Whichever option your after we're sure to have something that will impress your colleagues and boss alike. Take a look below for some of our top contenders for a Christmas Party in Perth.
Wine or Brewery Tour in Perth
Ideal if your wanting to do a day time activity where the pace is relaxed and everyone has a chance to just hang out and enjoy a few of the finer things in life. GoBananas can organise tastings at some of the best wineries or breweries in Perth where you'll get to do tastings of the amazing products on offer, and with your own private bus to take to around the party spirit is keep up all day. You can also add on lunch at one of the venues – these places know how to do good food so a great time is guaranteed.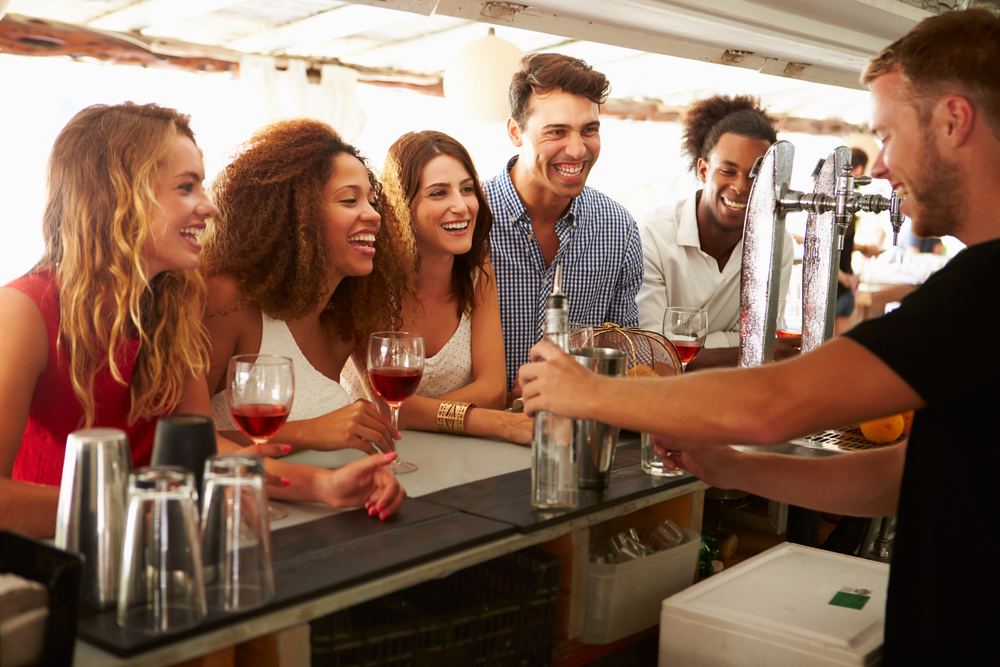 Murder Mystery Party
For the groups that don't mind a little bit of drama this murder mystery activity is sure to make your Xmas Party in Perth very interesting and a whole lot of fun. The idea is that one person in your group is the killer and another person is the victim and the guest have to work out a series of clues to figure who did it. But don't worry – a strong acting ability is not required and you won't have any parts to learn, just be willing to participate and have a good time and the person who is "killed" doesn't have to lie in the middle of floor the whole night – they can still mingle and enjoy being the centre of attention as everyone tries to figure out how they died. This is the perfect options if you're keen to add a theme to your night as well. Maybe Monte Carlo? Or give The Great Gatsby a go?
Party Boat in Perth
Always a favourite when it comes to Xmas Parties in Perth is the even popular party boat option.
The types of parties you can have on these beautiful vessels are so versatile that everyone is sure to have a great time – perfect for when your party boasts a bunch of different personalities.
Whether your keen for BYO drinks and a BBQ where everyone can relax on the deck and chill with a cold beer in hand, or if you prefer something catered and fully licenced where you can run up a tab on champagne, whatever your Christmas party tastes we'll have the boat for you. Most boats have plenty of seating space, awesome sound systems and areas to dance so your party is sure to be a smashing success – no one will want to leave.
GoBananas top tips for planning a Perth Work Party
• Plan ahead – All of our options book out very quickly in the summer months so important to make sure you're starting your booking process early so you don't miss out. We recommend in July for any December bookings.
• Don't have too many cooks – Keep the decision making to a few select people. You can't try and please everyone and now is not the time to start trying.
• Take advantage of our awesome system – GoBananas has a great online itinerary that will aid you in the planning process, make sure you use it because it makes keeping track of your booking a piece of cake.
• If you want to do more than one activity, make sure you choose options that will make your guests pace themselves – there's no point doing a pub crawl and then trying to get you guests onto a boat or into a function room. Keeping the masses sober enough to participate is very important.
• But most of all have fun – we want to your Xmas Party in Perth to be amazing. So put your trust in GoBananas to organise you an amazing shindig and you and your work mates will have the best time ever.