Brisbane Hens Party Activities
Plan yourself a great Hen party in Brisbane
Find everything you need for a fantastic hens party in Brisbane. We can help you plan and book a complete hen party break. Whether it is a day, night time or a weekend of fun, we got your sussed. Group payment system available - will make your booking simple and easy.
---
Having a Fantastic Brisbane Hens party!
. We suggest the most amazing hens party activities!
. We have the most awesome staff on the planet to help you
. We can take care of everything….. except your packing!
. Dealing with us makes your hen party planning easy!
. All the best Brisbane hen party activities are here
Why You ladies Should Have A Brisbane Hens party
Over the last decade or so, Brisbane has really started to become something of a major party city in Australia. This makes it a perfect hen party location! What is really awesome about Brisbane is that the city offers you girls a great range of fun daytime activities to go along with its crazy nightlife!
How To Get To Brisbane
Thankfully making your way to Brisbane is not that hard at all. This is one of the most popular locations in Australia……. This works out great for you ladies as you can get here by pretty much any mode of transport from anywhere in the country! One thing that many people love about the city is that once they are here there is a tremendous public transport set up.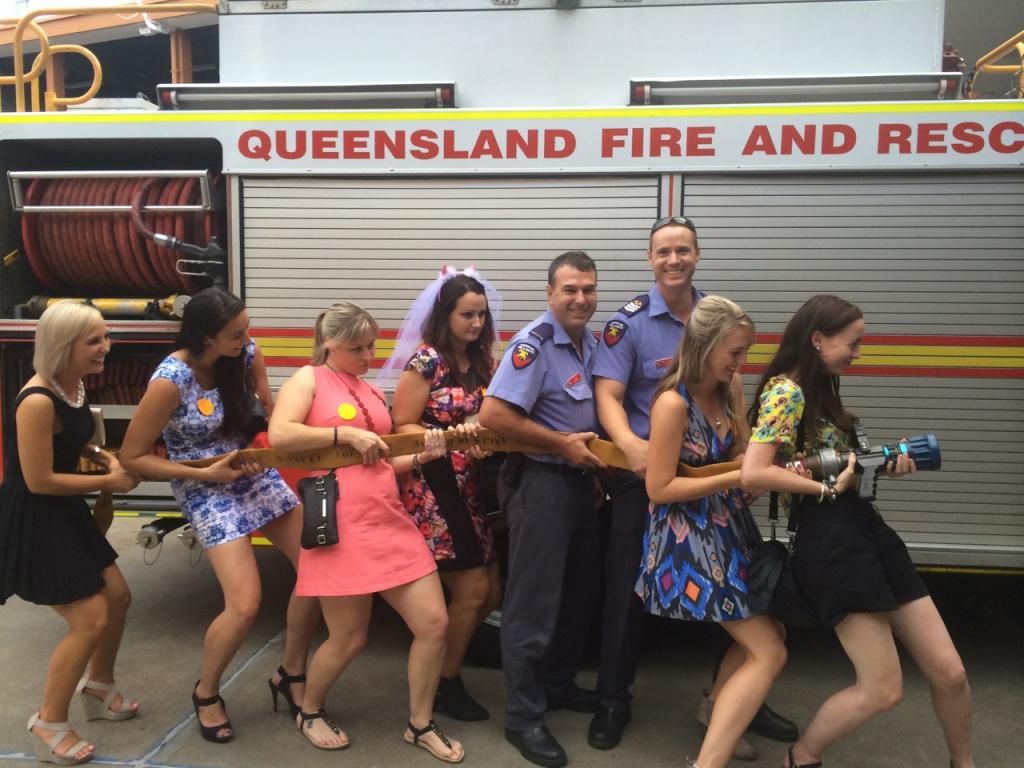 The Best Brisbane Hens party Day Ideas
Have a look here to see what are the most popular and fun hen day activities in Brisbane!
Brisbane Pole Dancing Class
If there is one time when you can get your sexy on to its fullest then it is during a hens party! And what better place to do it than with a fun, pole dancing class right here in Brisbane. Now you have may a few "preconceptions" of what a pole dancing class is, but let me tell you this is all about having a fun time with your friends……… and learning a few sexy moves that you can use when you hit the clubs or even to kick things up a notch in the bedroom at home. This is fast becoming the most popular hen day activity so check it out and see why people love it so much – even your mother-in-law will love it.
Life Drawing Class in Brisbane
I am pretty sure that there is some kind of Brisbane law that states any group of ladies on a Brisbane hen party must see a naked bloke at least once! Well here you get to embrace your desire to check out a naked guy and have a little fun at the same time. A nude art class is a great time and it does not matter if you have the drawing skills of a blindfolded ape or can give Michelangelo a run for his money, you will enjoy your time here. Prepare for a fit of laughs when the time comes to share your drawings with each other!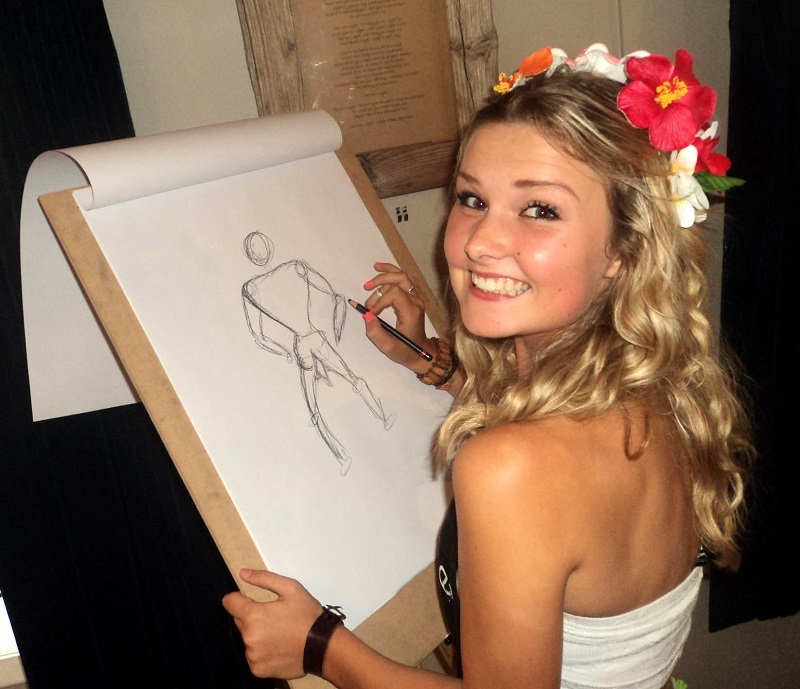 Cocktail Making Master Class
Let me tell you that when a group of ladies go to a city for a wild hens party that the cocktail consumption of that city jumps up a few notches! Well now you can take your love for drinking cocktails a little bit further by having a fun, cocktail making masterclass. Here you ladies will be mixing, twisting………. And doing whatever else it is you do when you make a cocktail. By the end of the session you will have even more love for cocktails and probably be a little bit tipsy thanks to all the drinks you have been sneaking in! The session will be "taught" by an actual bartender who I am sure will be more than willing to share some of his crazy tales from his time working behind the bar!
The Best Brisbane Hen party Ideas
The Brisbane hen party is the stuff of legend and right here I have for you what are considered to be the most amazing, hen party ideas, Brisbane has to offer!
Brisbane Male Revue Show
Make sure the bride to be (and the rest of you crazy girls) get a real "eyeful" when you get all crazy at this amazing, male revue show! See the sexiest guys, with rock hard bodies and rock har….. yeah that is going a bit far. But you get the idea this is supposed to be a night of fun and checking out a male strip show is sure as hell a great way to have some fun! There is no more classic, hen party activity than this right here located close to Brisbane city centre!
Party Bus Pub Crawl
More than a few hen parties have crumbled under the pressure of putting together the ultimate, Brisbane pub crawl. Well by getting all you sexy butts onto the Party Bus that will not happen to you. This is crazy!!!! The Party Bus will take you to four of the city's most wild and crazy party bars! But that is only half of what makes this such a great Brisbane hens night idea! You see this bus has been customised for parties! With nice comfy seats, a pole to dance on, crazy staff who will go above and beyond to keep the party going. And they even allow you to bring alcohol on board……… heck it is like they insist on it! A crazy hen night is guaranteed when you are on the Party Bus!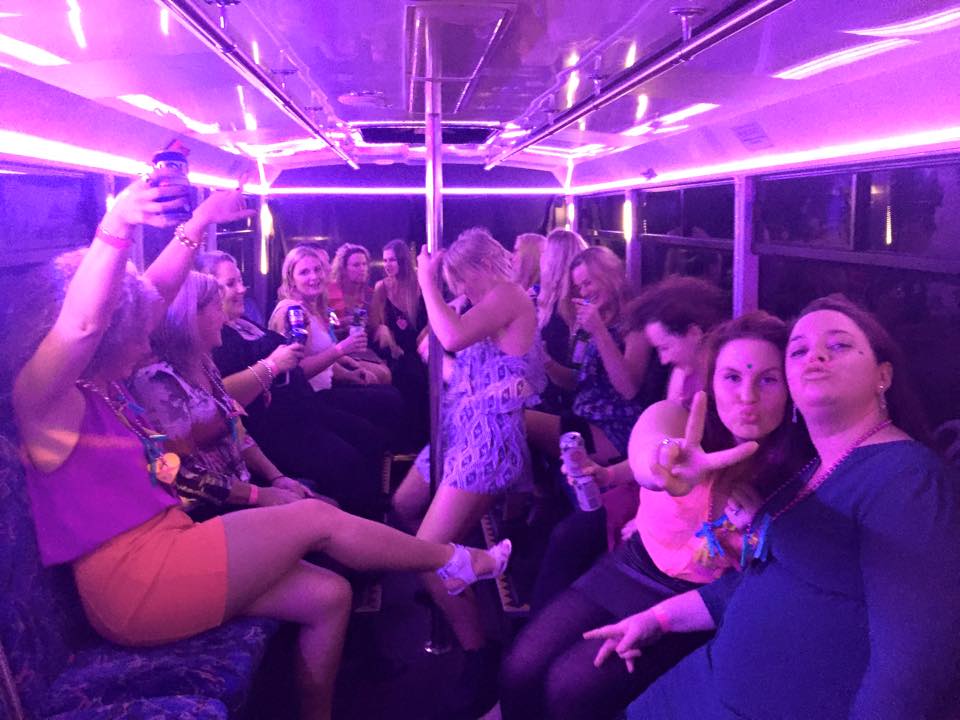 Brisbane Hens Party Boat Cruise
If you want a hen party activity that is certainly going to make your time in Brisbane memorable then hire your own private boat and cruise around the city's amazing waters with a good, fun drinking session. There is not really the right words to describe just how much fun it is to be on the sea with a drink in your hand in the company of your best friends. As cheesy as it sounds it really is a special occasion and one I am sure the bride to be will really appreciate. Add then a bit of eye candy in terms of topless male waiters or male strippers – all of this can be organised at Gobananas.
The Top 3 Brisbane Restaurants
For some really good eating, you really cannot go wrong with any of these places!
MODA
This is a very nice and laid back place to eat. MODA offer a pretty varied menu with a little something for everyone in your hen party. Although they do have a number of fun and feisty, Spanish style dishes here which is what the place is well known for.
Southside Diner
The Southside Diner offers you a fun and friendly dining experience. This is based on an old school, American style diner. So the menu is full of all kinds of tasty treats like burgers, hot dogs and some of the tastiest milk shakes I have ever had! This is just a really cool and fun place for a nice, quick and easy meal.
Alchemy
This is a very classy and up market type of place. Alchemy is high class all the way and with its amazing menu and gorgeous water front view is a place many people want to eat. So if you do want to eat here as part of your Brisbane hen weekend then I highly recommend that you book a table, but trust me it is well worth it! This is the kind of restaurant that is just perfect for the main meal of your whole weekend.
The Top 3 Brisbane Bars
You are almost spoilt for choice when it comes to bars in Brisbane, but I have picked for you three of the best that would be perfect stops during your Brisbane hen night!
Casablanca
Casablanca is a cool and funky bar that is just idea for a few fun cocktails or whatever it is you want to drink. But the main reason a group of wild ladies like yourselves come here is for this amazing karaoke! There is no better time to get up on the stage and belt out all your favourite songs than during a hen night. And when it comes to karaoke, Casablanca is regarded as the best in Australia!
Fat Louie's!
Next up I have for you another karaoke bar, but Fat Louie's! offers a more private type of karaoke night. Where you ladies can have your own private room and really cut loose belting out those classics without any "strangers" watching you. This is a fun place and coming here is one heck of a great Brisbane hen night idea!
Cuvee Lounge
Lastly I have a place that is a little bit more "chillaxed" I know I am cringing over the fact I used chillaxed as well! But seriously, Cuvee Lounge is a very nice place where you can sit down have a nice glass of wine and have a good old fashioned gossip session. This is a really nice place to actually start your hen night.
The Top 3 Brisbane Nightclubs
The majority of hen nights will come to an end at a really amazing nightclub. Well if you want our Brisbane hen night to end in the right way, then anyone of these nightclubs will do it.
The Shadow Lounge
The Shadow Lounge is a very interesting club in that it is way more laid back than what most other nightclubs offer. They play some amazing tunes in here and you can get up on the floor and dance the night away if you want, but there is also plenty of places where you can sit down and catch your breath as well.
Fridays
Now this is the kind of place where you could pretty much spend your whole, Brisbane hens night! Friday's is an all in one triple threat of a venue. The have a nice restaurant, a bar and they also have a fantastic nightclub where you ladies can party it up big time until the early hours of the morning!
The Family Nightclub
No this is not a "kid friendly" nightclub! The Family Nightclub is home to perhaps the most insane and wild, big club night in Brisbane. If you want a place that has a loud and crazy party atmosphere then this is where you need to go! With guest DJ's playing here all the time, you will be dancing to some of the most amazing tunes! If you want a club that really will end your hen night in style then this is it!
Top Tourist Locations In Brisbane
As far as the tourism goes, Brisbane is full of really nice, picturesque places where you can go. If you are looking for some more, Brisbane hen weekend ideas then a few top tourist locations here are. The Lone Pine Koala Sanctuary is a really nice and cute day out which I highly recommend. And if you ladies are not to drunk and want to have a nice relaxing walk then I suggest you take a trip to The City Botanic Gardens.